Interior Design Trends in 2015
By: Mae Case/Rick Hess, DISD
As we find ourselves at the start of a new year, amidst a cloud of well-intentioned New Year's Resolutions and new gym memberships, we find ourselves searching for that certain defining goal that will pave the rest of the year for us.  In the interior design world, these "goals" are often triggered by expert trend forecasts. Designers consult color trend forecasts by Pantone to see what the Color of the Year will be for integration into current and upcoming projects. They attend trade shows to see what prints are making their way up to the top of the textile piles. Sometimes, interior design trends aren't tangible elements, but are behavioral patterns that emerge and reshape the status quo.
Interior Design Trends in 2015
Because the best way to discover what is trending this year in the interior design world is to ask those who are immersed in the field on a daily basis, we interviewed three of our highly successful Design Institute of San Diego graduates to get their impressions on the latest trends making waves in the industry.
Millennials Driving Trends in the Workplace
According to Senior Designer Jill Russell at ID studios, Millennials are making a huge impact in office interior design right now.
"It is estimated that 3 out of 4 workers will be Millennials by 2025. One of the biggest workplace design trends taking hold, and what we expect to see more of in 2015, is a shift toward working environments that 'speak' to Millennials."
"Millennials want the ability to choose when, where and how they work. They want flexibility and the option to customize their workspaces. This includes a reduction of dedicated, individual workspace and an increase in shared, technology-loaded working environments. They are great collaborators and seek working relationships and environments that support innovation and connection. They expect some fun in the workplace and are attracted to employers who offer a variety of amenity spaces."
"It is an exciting time for workplace-focused designers, as planning for Millennials opens up a new window for stretching our creative muscles." – Jill Russell, ID Studios

Pattern, Paint and Metal
Graduate Kelly Hinchman with Studio H Design Group sees three trends on the horizon for materials and finishes, and she expects them to really take off in 2015.
"Patterns: I'm seeing a strong trend moving toward tribal graphic prints.  I saw this trend exemplified at Paris Fashion week, and the fashion world is a great indicator as to what will come for interiors.  It's no longer the ikat suzani-esque prints we have been seeing.  It's graphic, sharp and influenced by aboriginal designs."

"Paint and Metal:  I'm seeing a shift from high gloss to matte, flat or satin finishes.  It's all about the soft satin finish.  Matte or flat finishes for metal, wood, etc. are making a big comeback." – Kelly Hinchman, Studio H Design Group

Wallpaper
The trend highlighted by talented graduate Corine Maggio of Corine Maggio Natural Designs brings to mind the saying that everything old is new again: wallpaper has been used in interiors since the 18th century and doesn't seem to be going anywhere.
"'Wallpaper? Are you kidding?! No way!' 'Isn't that the stuff that peeled on the walls of my childhood home in the 80's? Why would I ever design with it?' Those are just a few of my less-than-subtle reactions to the idea that a professional designer might even think about putting paper on a wall. However, there has been a shocking turn of events in my relationship with this seemingly dated design trend.
From talking with other designers I've learned that I am not the only one who has experienced this revelation. Over the past few years wallpaper manufacturers have really stepped up their game. The quality and variety of wallpaper is now so impressive it's rare to find a designer who does not get giddy at the idea of using it. But if you're still apprehensive, you can always use paint to make it look like wallpaper. No one will ever know." – Corine Maggio, Corine Maggio Natural Designs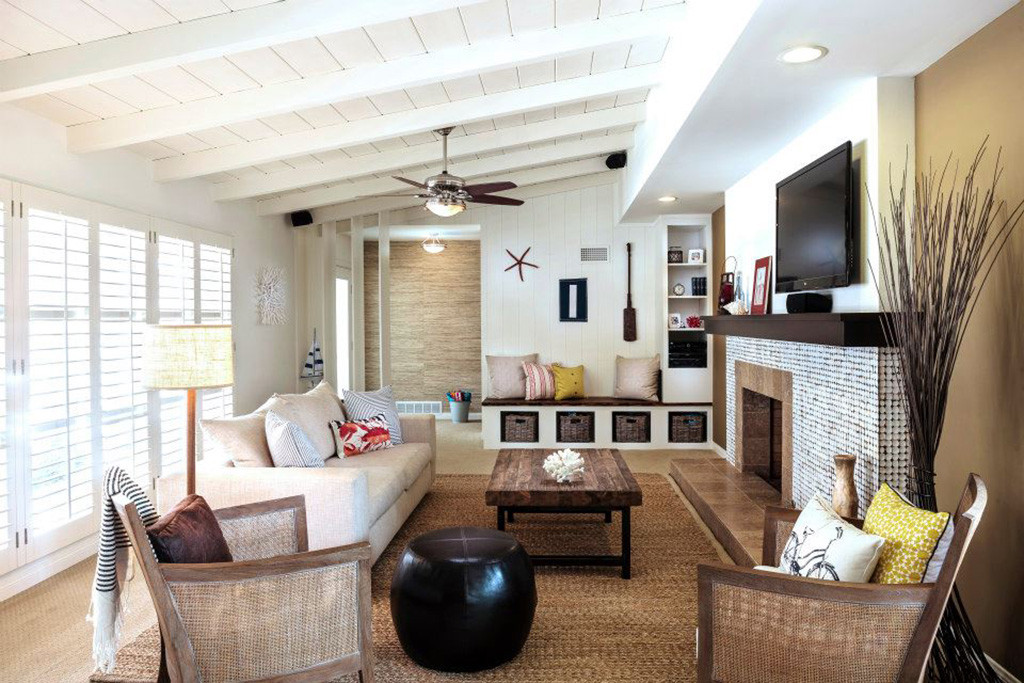 Our graduates have to keep a close eye not only on society's current needs, but also on the current sense of style and taste. In the end, interior design choices are an external expression of who we are and how we want to be branded. It's the duty of creative minds like Jill, Kelly and Corine to take all of that and turn it into something that's both beautiful and functional. We are excited to see their predictions take center stage in the projects they take on this year.
Sources
https://www.cmnaturaldesigns.com/
---