2020 Interior Design Trade Shows
For interior designers, trade shows are a valuable resource. Jam-packed with networking opportunities, new product previews, and workshops to keep designers up-to-date with emerging trends. Additionally, attending a well-organized industry trade show and staying connected to the latest and greatest can give interior designers an advantage in a competitive field.
We have rounded up a list of interior design trade shows and conventions to consider attending in 2020. All of which would benefit both the interior design student and professional alike.
2020 Interior Design Trade Shows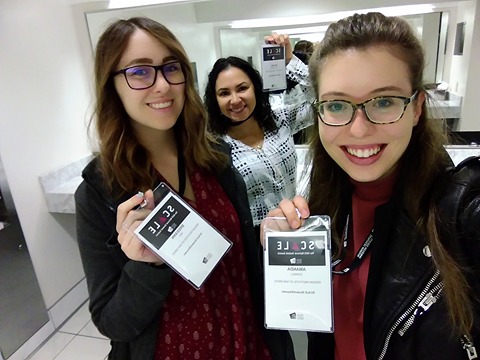 1 DI Students Breeann Ray, Rachel Guglielmo and Amanda Dowell attend SCALE in 2018
ASID SCALE – February 21-23, 2020:
The ASID National Student Summit is a great tradeshow geared towards interior design students who want to move ahead of the competition and toward a successful career. Explore what it is really like to live like a designer while learning from highly respected industry speakers; all in support of landing that first professional job.
Students have the opportunity to interview for internships and entry-level positions at The ASID National Student Career Fair.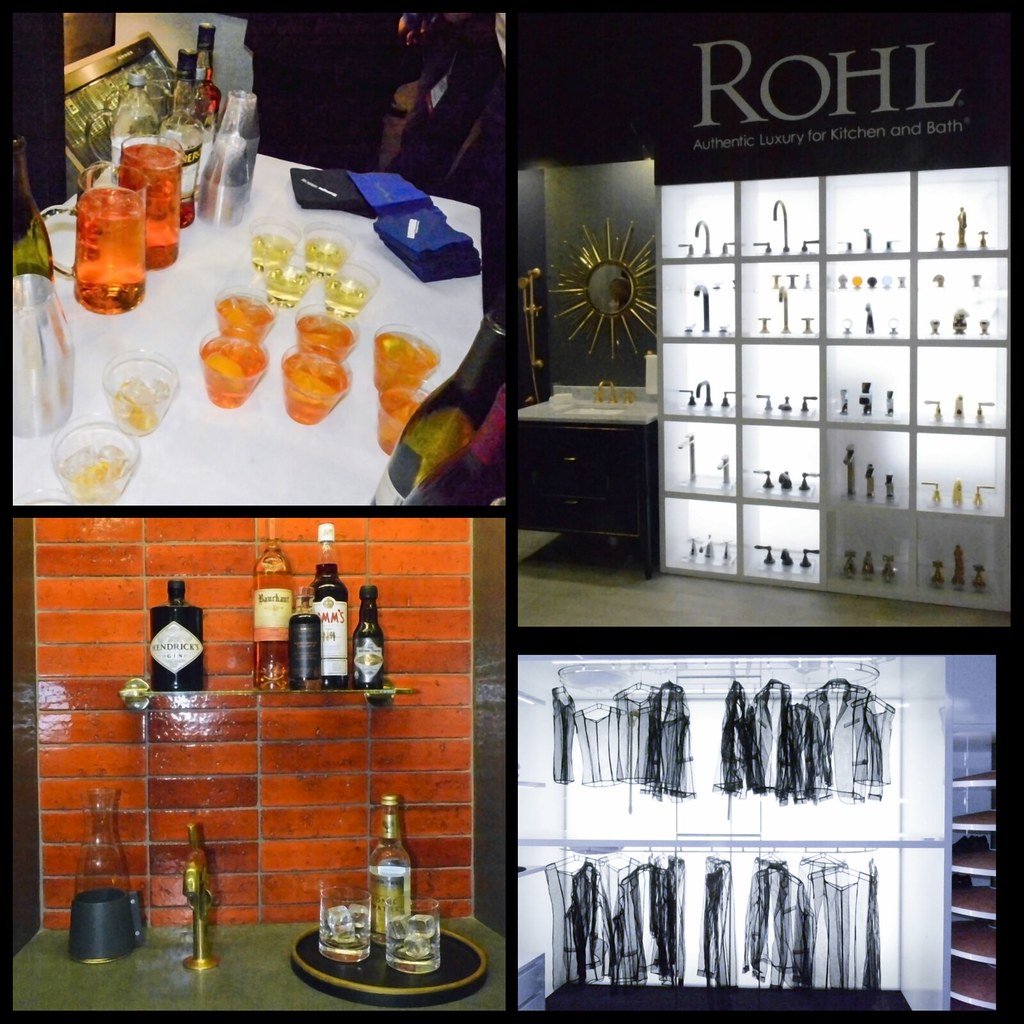 Source: Architectural Digest Design Show ©j-No
The AD Design Show, hosted by Architectural Digest, is another major interior design convention held in New York City every year. It is touted as the essential showcase for luxury design. The tradeshow features 400 vendors and is a great event to find emerging talent and independent furniture makers.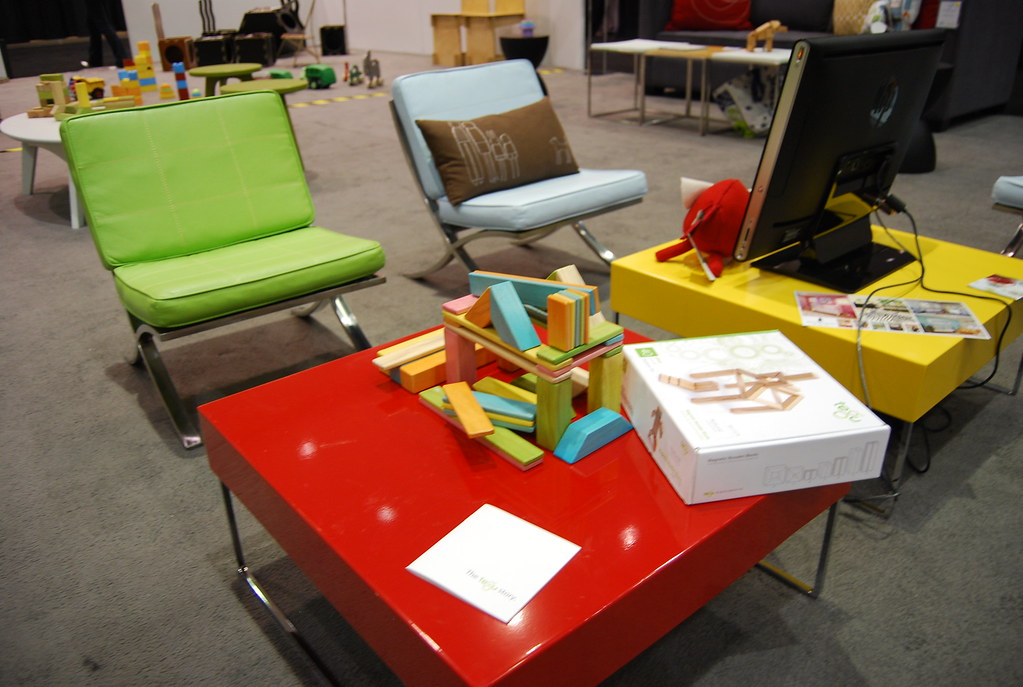 Source: Dwell on Design – @charlesandhudson
Dwell on Design gathers architects and designers with industry tastemakers for a sensory experience in Los Angeles. Aimed at architecture and design professionals and enthusiasts working in residential, contract, and hospitality design, this trade show features the best in modern furniture, lighting, accessories, kitchen and bath, home and office technology, outdoor, and design materials in a celebration of international design. Opportunities for inspiration and learning from the industry's most innovative and successful professionals are at every turn at Dwell on Design.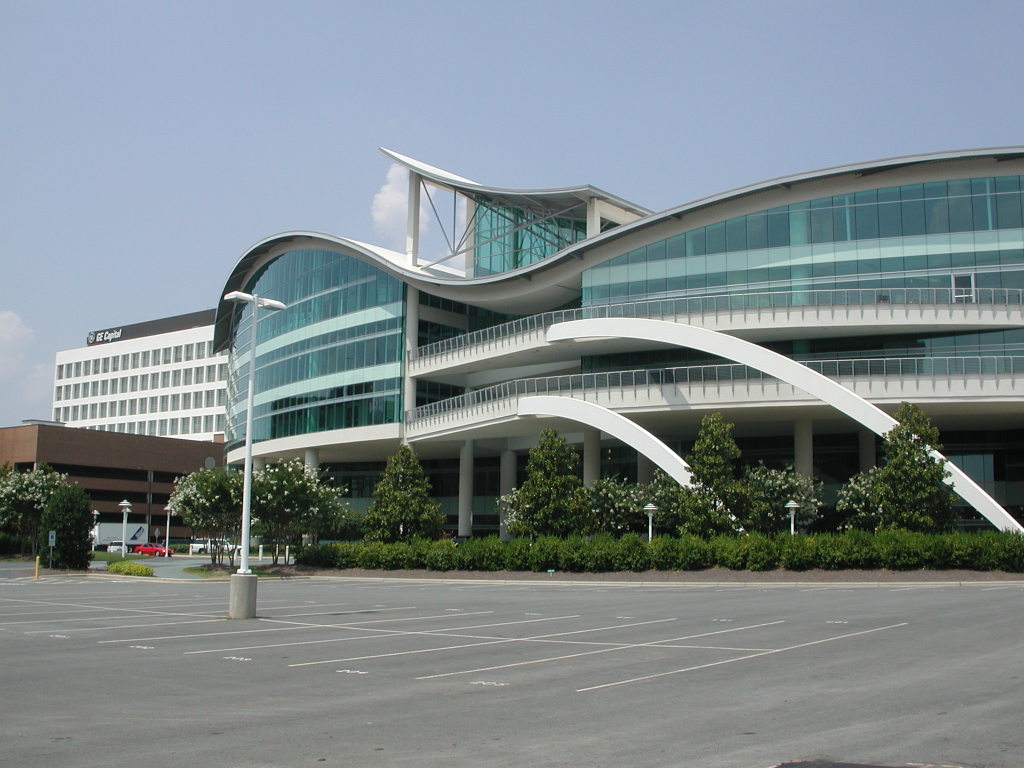 Source: High Point Market, North Carolina 
Known as the largest home furnishings industry trade show in the world, High Point Market takes place twice a year in High Point, North Carolina. The show draws between 70,000-80,000 attendees from over 100 countries around the world. Boasting over 12 million square feet of show space and more than 2,000 exhibitors, High Point Market attracts key home furnishing figures such as Martha Stewart, Kathy Ireland, Jonathan Adler, Paula Deen and Oscar de la Renta.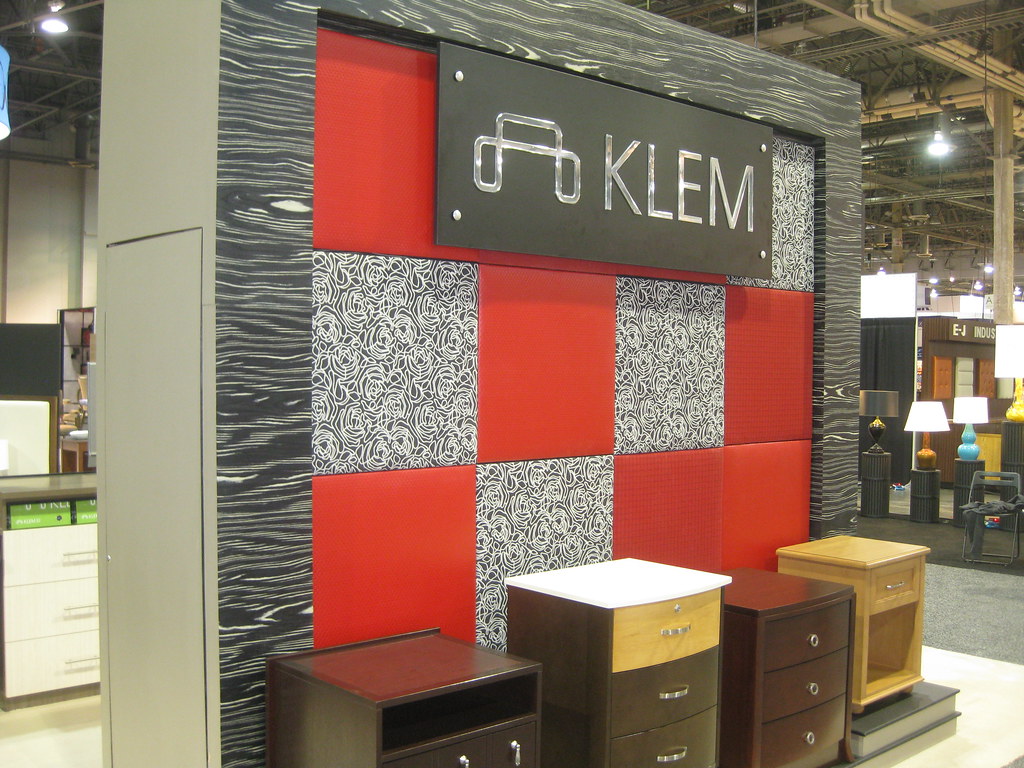 Source: HD EXPO 2011 – KLEM Display – @brentano
More than 900 exhibiting companies attend HD Expo, displaying different types of high utility hospitality products and services.  Items such as bedding products, building materials, seating equipment, wall coverings and fabrics are exhibited at the show. Many leading companies come to display their products, including Loloi Rugs, Crate and Barrel, DuPont, Kindle Living and Bedrosians Tile & Stone.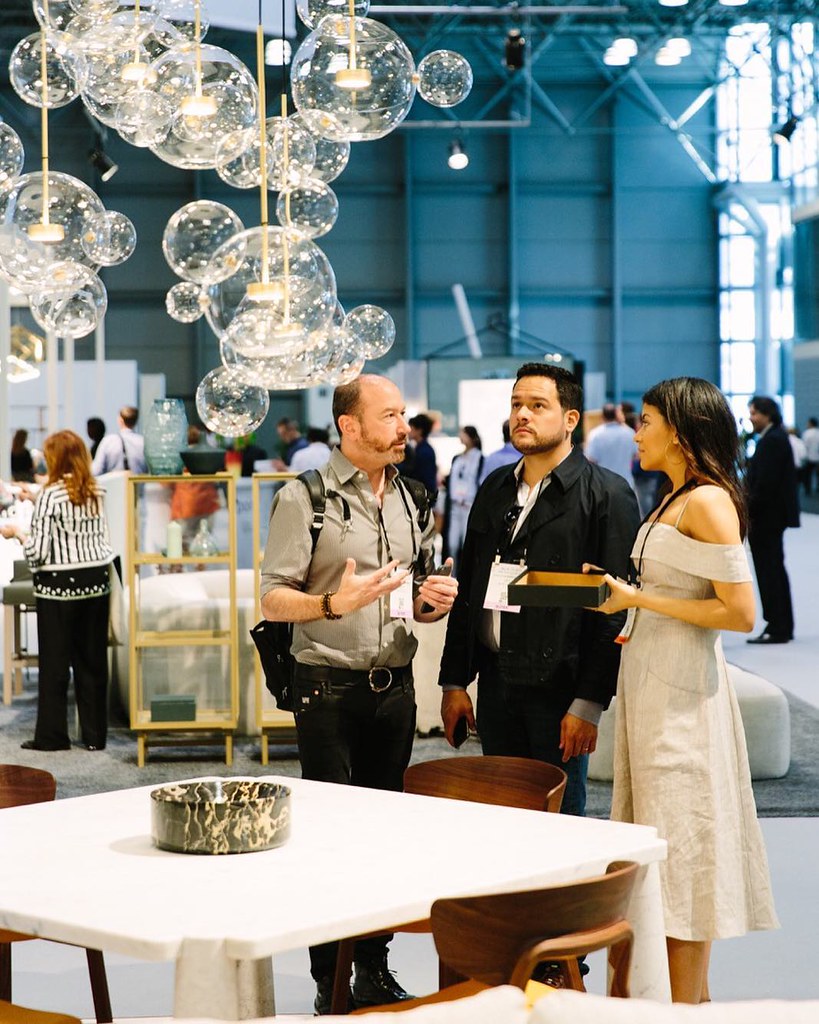 Source: ICFF – @designmilk
The International Contemporary Furniture Fair (ICFF) takes place every spring at the Jacob Javits Center in New York City. The convention draws approximately 40,000 attendees who come to see the exhibitions from 900 luxury vendors. While the fair does offer some seminars, the main draw is the exhibition itself, where the high-budget vendor booths offer new product previews.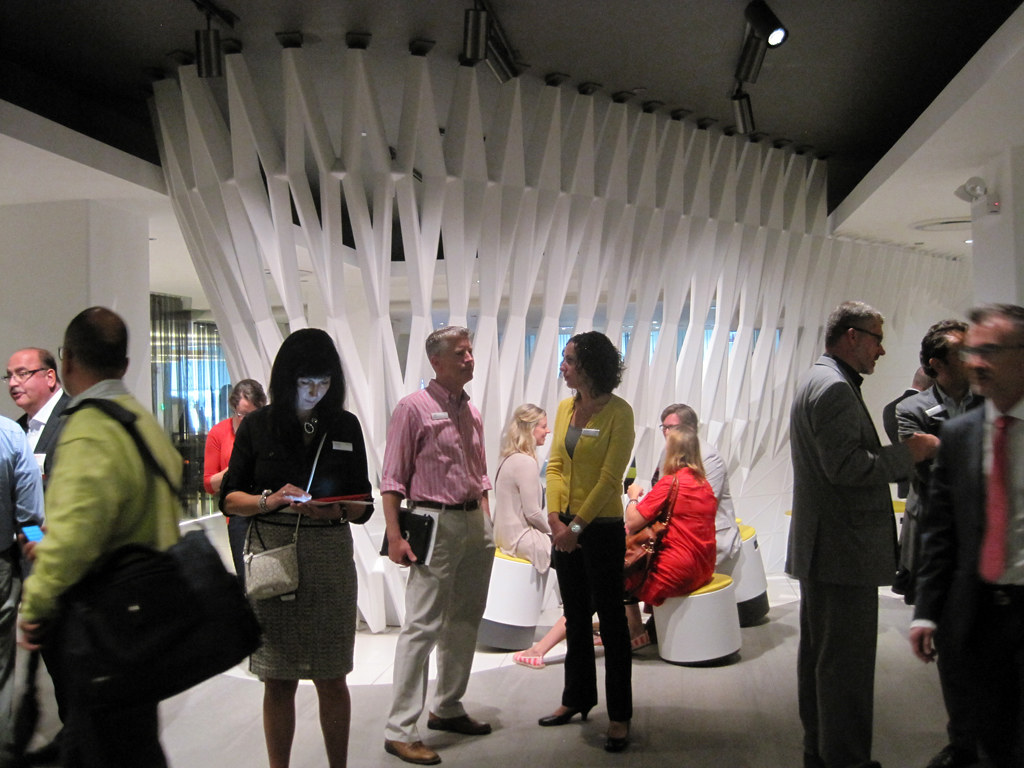 NeoCon – June 8-10 2020:
Chicago's iconic MerchandiseMart, otherwise known as theMART, is home to 125 permanent interior design showrooms and claims to be the world's largest resource for custom home furnishings. NeoCon is one of the most important commercial design events in North America. Also, it's one of several major industry events hosted at this well-suited venue. NeoCon 2020 will take place June 8-10 and will feature over 700 exhibitors from sub-industries like healthcare, retail, education and hospitality. Last year, over 50,000 people attended, making it a major player in the industry.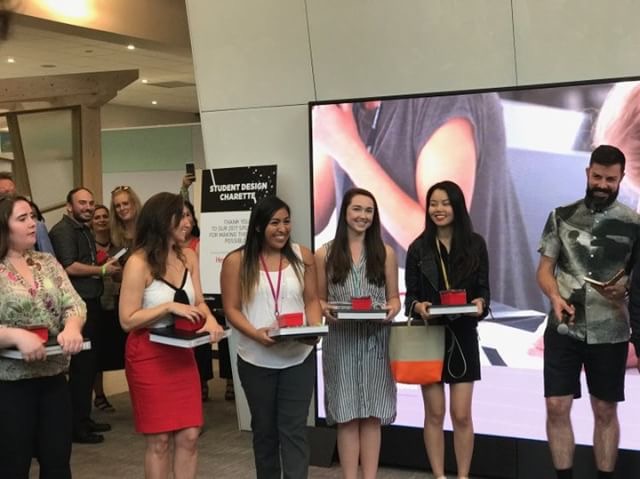 2 DI Student Eva Gao (second from the right) and her 1st place winning team at the IIDA Student Charette at NeoCon 2017
NeoCon also has a whole set of programs aimed at interior design and architecture students that allow them to gain real world exposure to the professional business of design. The IIDA Student Design Charette allows schools from across the country to nominate IIDA Student members to participate in a live, onsite annual design competition during NeoCon. DI students who have attended in the past have done a fabulous job showing off their design chops. In 2017, DI Student Eva Gao and her team took 1st place at NeoCon, after having won 1st place in both the IIDA So Cal and IIDA Western Regional competitions leading up to the national event.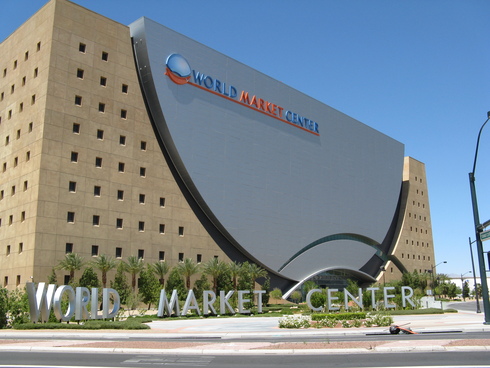 Source: World Market Center
Like High Point Market, the Las Vegas Market takes place twice a year at the World Market Center. The Las Vegas Design Center, which occupies the first two floors of the World Market Center, serves as a permanent home to hundreds of showrooms. So it's worth a visit even if you can't make it to Las Vegas during the Market. Attendees can also look forward to a plethora of seminars, many of which offer CEU credit, and networking events. 
---