DI Student Survival Guide
By Emily Norfolk – Guest Blogger — Emily is a Junior at Northwestern University, in the Medill School of Journalism and Integrated Marketing Communications. She contributes as a national style writer for Her Campus Media.
Just when you've received your college acceptance letter, finally feel like you can sit back, and take a breather, the reality of starting an entirely new life chapter starts to kick in. Adjusting to the college lifestyle, regardless of what your experience is like, can be tricky. Whether you're starting as a freshman, returning back to school or just switching majors, the college culture is a new environment to navigate.
If you're attending DI, congratulations! You did it. You know you love interior design and San Diego is a beautiful place to call home, even if it's temporary. Now all that's left to do is adjust and make the most of your time, because trust me – it is fleeting.
For all the first-timers and seasoned students at DI, here are the ins and outs of surviving college and some pro tips from fellow peers who have been there and done that. Refer to this guide as your trusty sidekick to get you through year one and beyond, or just for a good restaurant recommendation. In other words, make this guide what you need it to be.
Student Survival Guide
Part 1: New Habits
The initial adjustment of attending classes and navigating a college campus will require you to build new habits. For some, that might mean setting five alarms and actually getting up when the fifth one goes off. For others, new habits may range from anything as small as bringing back up pencils to class or something monumental like breaking comfort zones in order to build new relationships.
Similar to this guide, you will get out what you put into your college experience. Rather than getting overwhelmed and trying to do college "right," pick a habit or habits that you want to strengthen. Focus your energy on parts rather than the whole and have a goal in mind every day of one thing to accomplish.
Below are three habits that your fellow DI students recommend and that I use to persevere through the school year.
Habit number one, as recommended by the majority of DI students surveyed, is to build time management skills. Monica Rivera put it plain and simply, "get a planner." Find ways that work for you to manage your time well and come prepared to attend class. My go-to trick to keep me on track is the reward-system. After I complete an assignment, I will reward myself with a Trader Joe's peanut butter cup. There is nothing better than sweets to keep you motivated.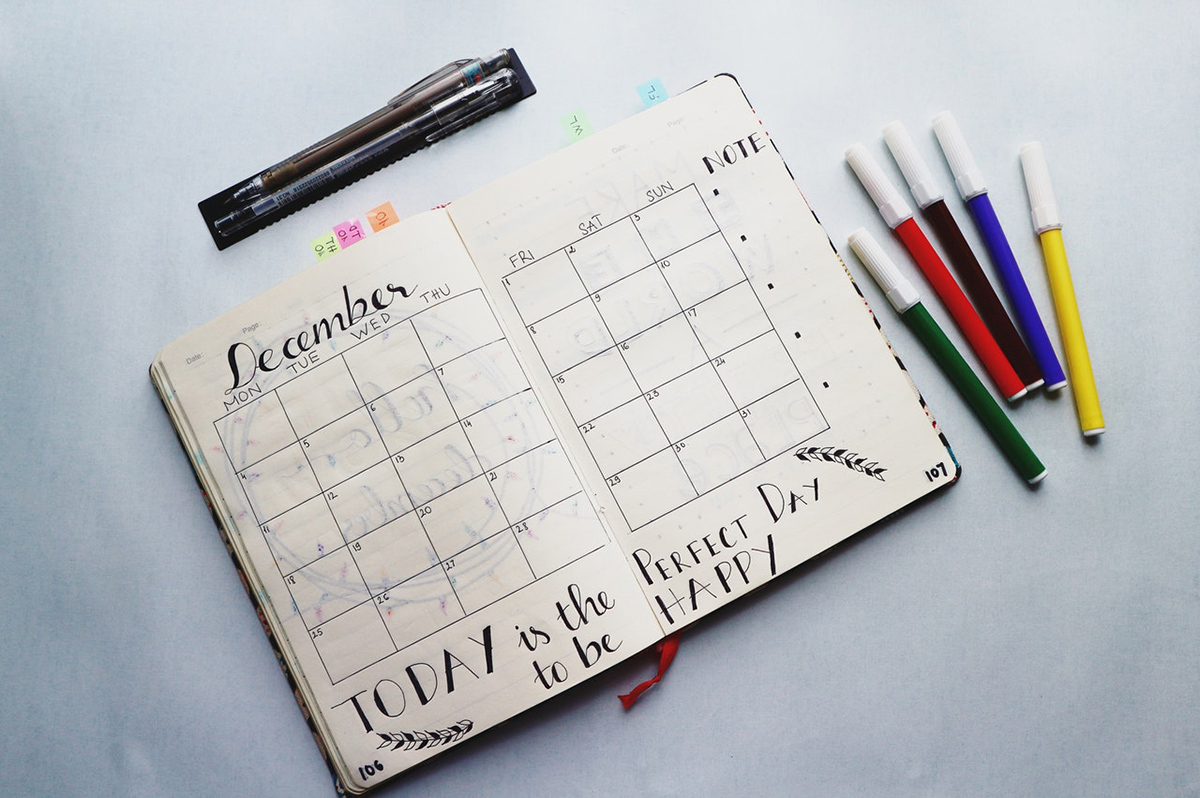 With time management comes the responsibility of penciling in 'you-time.'
This brings us to a second habit that sometimes is brushed under the rug, self-care. College can be stressful and it may not seem feasible to take a break from your work, but you have to do it. De-stressing doesn't have to be time consuming, it can look like listening to your favorite song or putting on a quick face mask. The DI students surveyed practice health and wellness by working out, surfing and taking walks on the beach. If that isn't your pace, watch something on Netflix (or whatever streaming service you use), read a book for pleasure, make a list or doodle. Taking even 10 minutes for yourself will reset your mind and leave you feeling refreshed.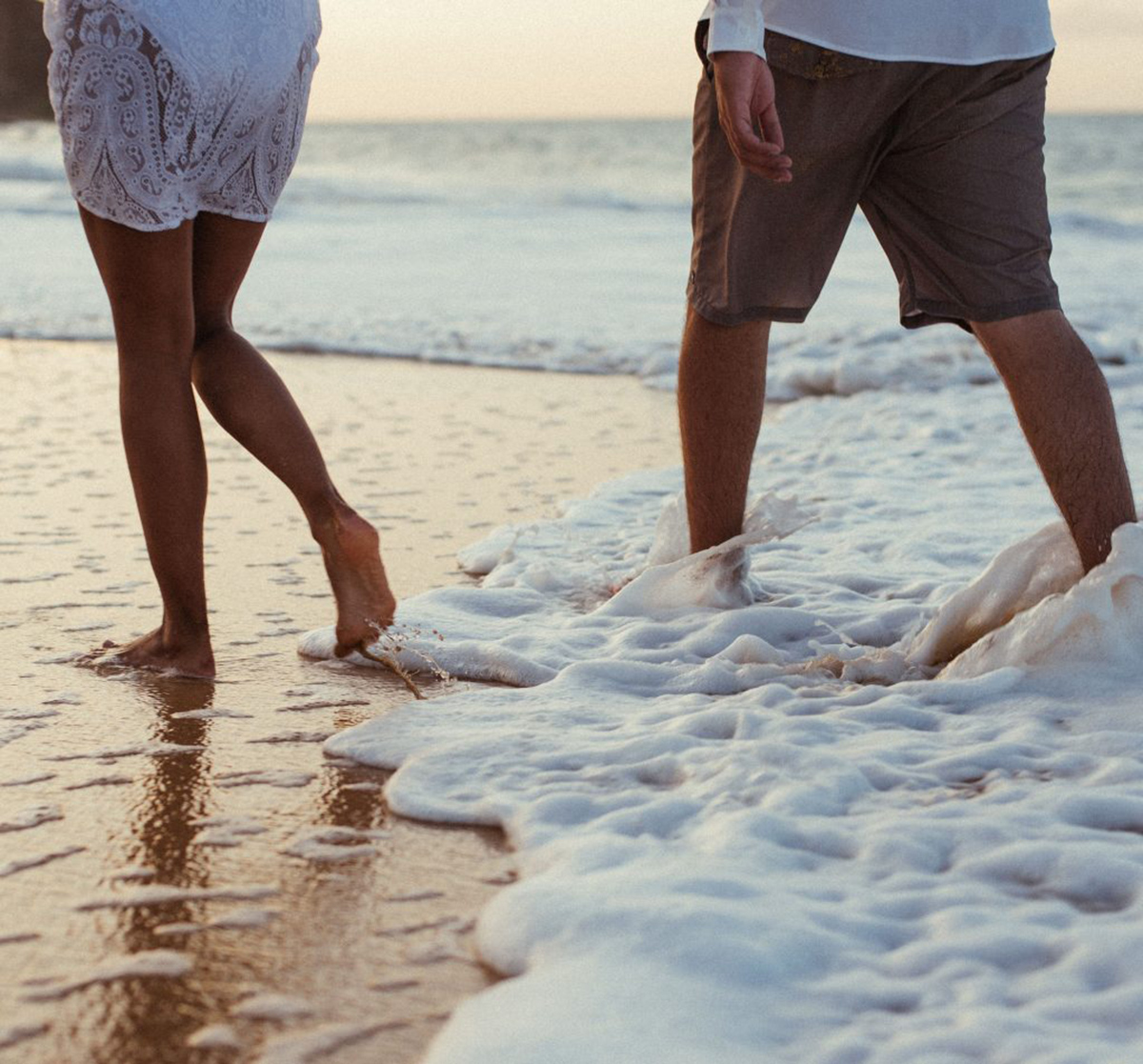 Speaking of refreshing your mind, the last habit to start school on the right note is to remember to keep an open mind. Being open-minded can, and should, extend beyond your classes. Really listen to your professors and peers. Challenge what you thought you already knew, because there is always more to learn. Davene Mignott a DI student puts open-mindedness into an academic perspective, "Design is so much more than you can possibly think of and there's so many little elements to the field. Through classes you'll really find where you shine." Here's a fun rhyme to live by: Keep an open mind and you will shine! Is that too cheesy? Oh well.
Part 2: Campus Resources
The DI staff and students want you to fit in, acclimate and feel supported. You will be given a campus tour, a student handbook and there is often a new student mixer to make you feel comfortable right off the bat. The staff is also willing and ready to help. DI student Emily Benkes said, "Tena [Director of Student Services at DI] gave me a weekly schedule to help stay organized and Lisa and Rebecca the librarians helped with my essays." Davene Mignott also attests to the staff helpfulness when she said, "The academic staff is really supportive and really hands-on so the transition feels a lot easier." Housing and financial support is also strong at DI. Everyone at DI wants to make your experience as seamless as possible. Rule of thumb: If you ask for help, help will be received.
Other campus resources include connections and involvement with ASID (American Society of Interior Designers) & IIDA (International Interior Design Association). "My first semester and first meeting, I jumped in headfirst and took on the role as the Coordinator for the IIDA Fashion Show. It was scary and stressful but I'm so glad I did it," said Lindsey Britten. Getting involved with either of these organizations is a great way to meet people and gain more design experience.
Part 3: San Diego's Spectacles
DI is only a short drive from La Jolla and the beach. Take advantage of the beautiful weather, sea, and sand while you can. Check out all of the great surf spots and enjoy fresh fish tacos at Pacific Beach Fish Shop.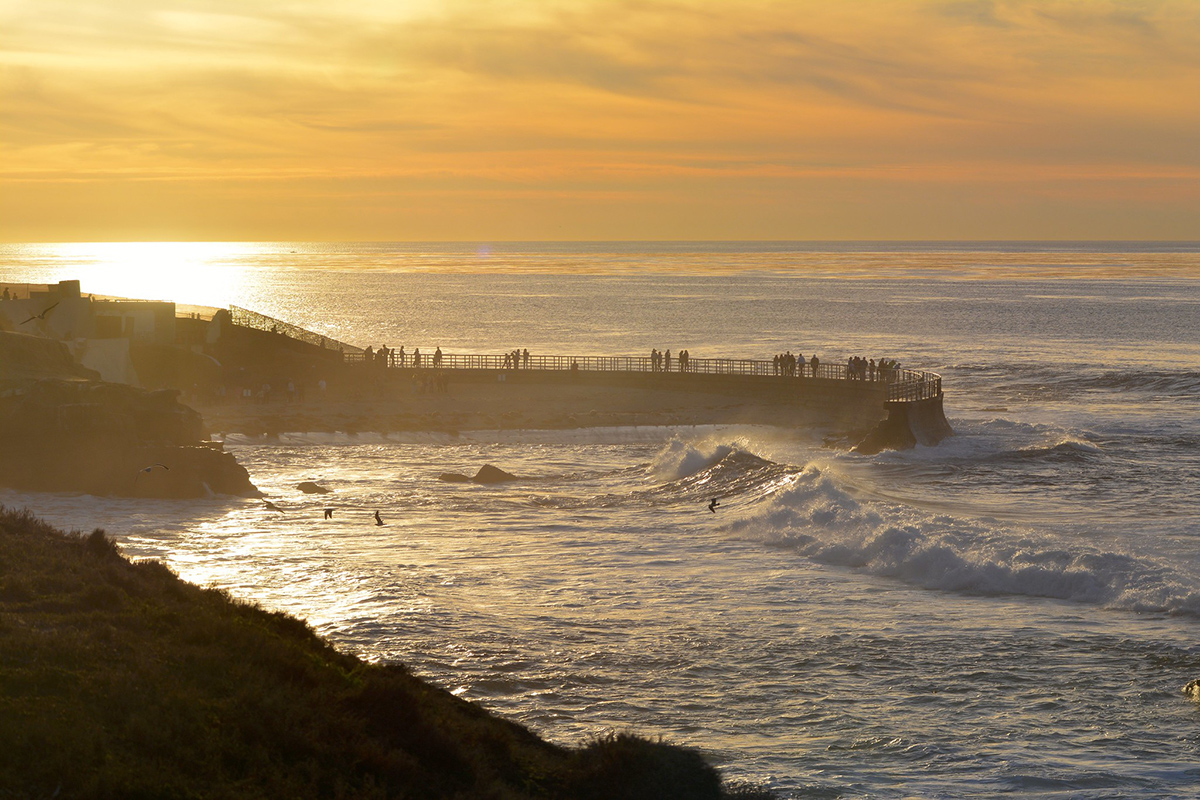 When you want a change of pace, head downtown and explore fun spots like Little Italy for some authentic Italian cuisine and stroll through the Harbor.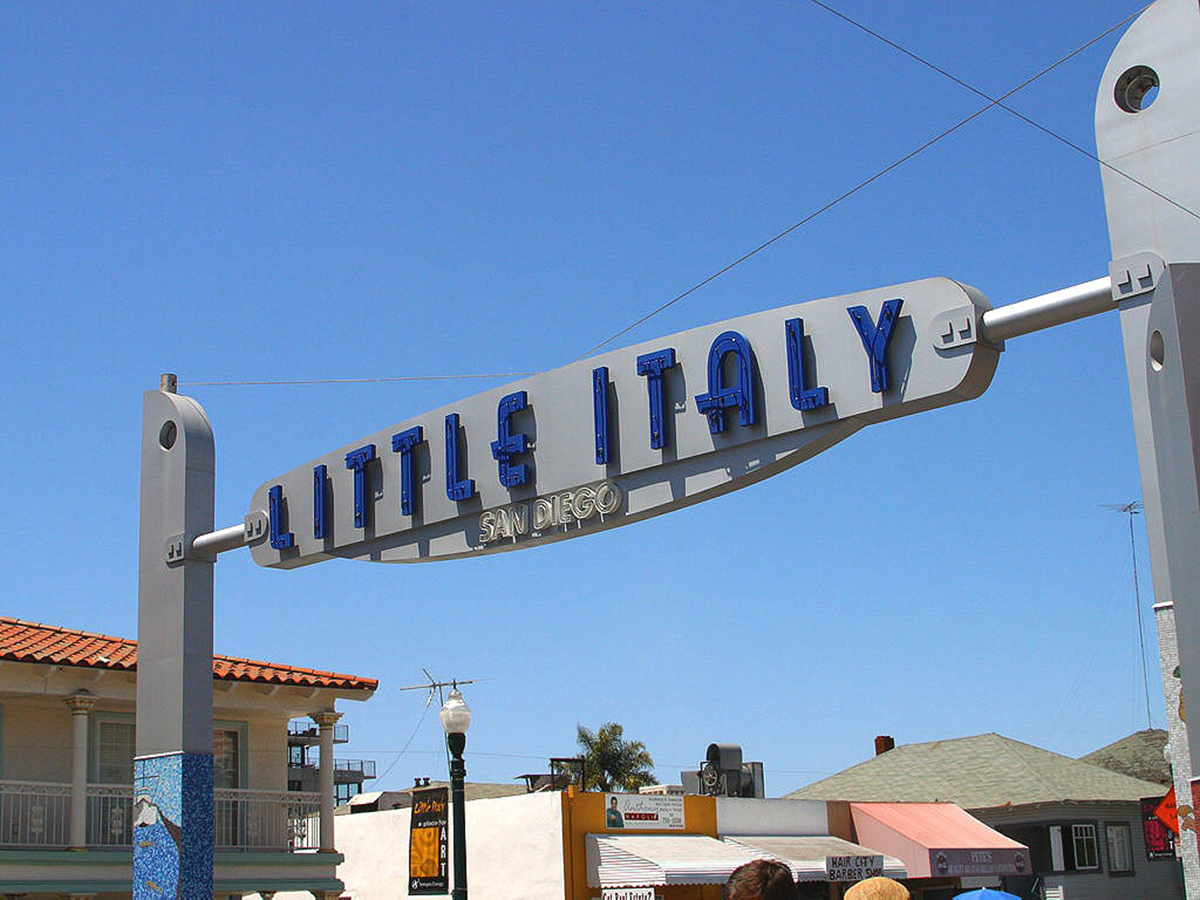 Tour Balboa Park and the botanical gardens and grab brunch at Tobey's 19th Hole or visit the giraffes at the renowned San Diego Zoo.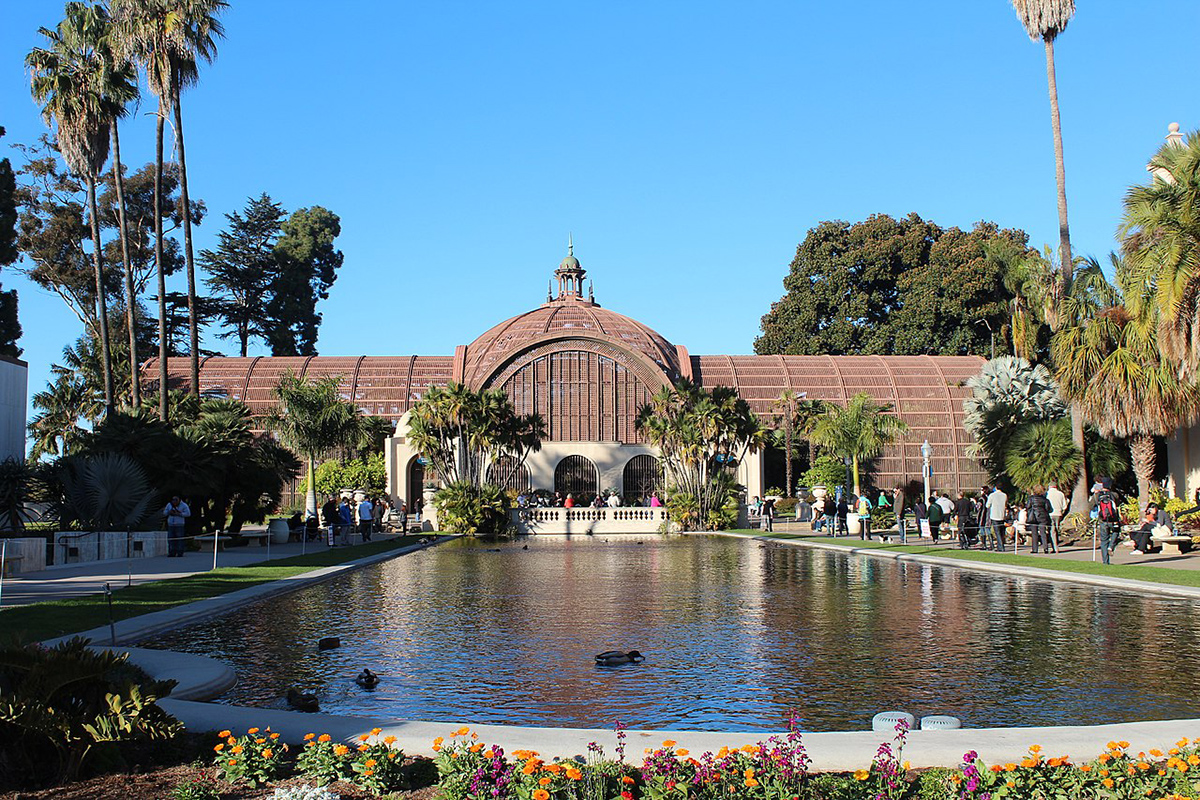 The koi pond in front of the botanical building is a popular spot in Balboa Park. Photo credit: Mariyum Noor
San Diego is also full of amazing and Instagram-worthy hikes like Potato Chip Rock, where you stand suspended on a chip-like rock over the mountains, and Torrey Pines State Reserve, a hotspot for scenic ocean views.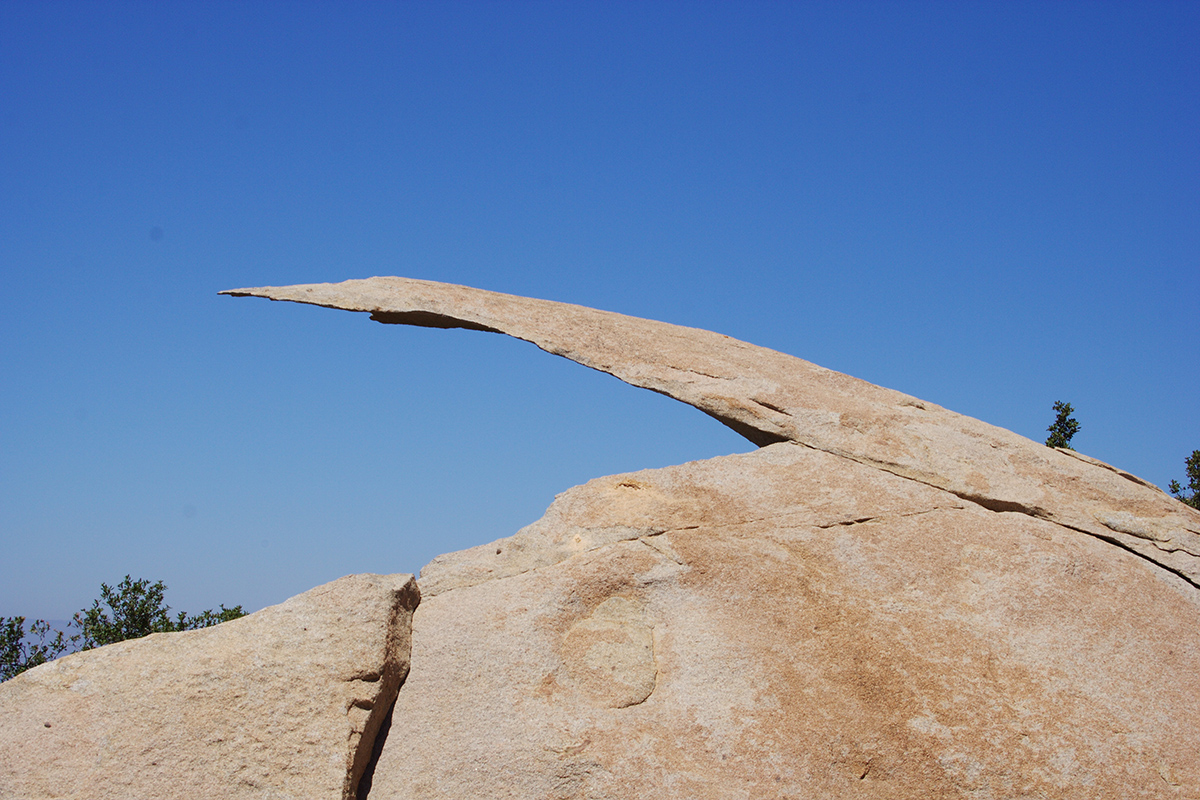 A photo of the famous potato chip rock. Photo credit: Mark
San Diego is not only diverse in landscape and activities, but also in culture. Explore Old Town State Park, home to 17 museums and historical landscapes that show some of California's first settlements. Or head to Presidio Park to check out San Diego's first mission, the Presidio and the history of the Kumeyaay Native Americans. Coronado and the Hotel Del Coronado are worth a visit even if you're a local. This hotel is not only an iconic San Diego landmark but also housed celebrities, presidents and even royalty.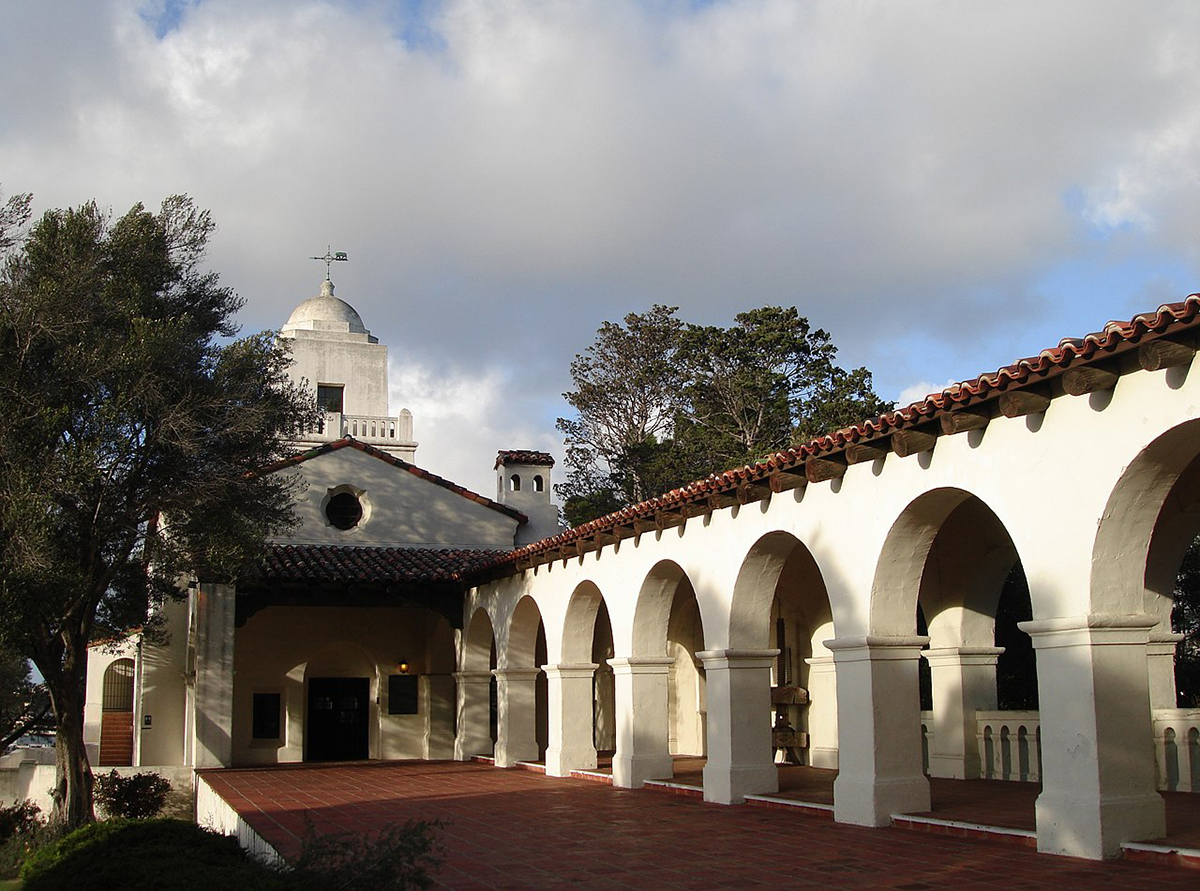 Presidio Park. Photo credit: MARELBU
Part 4: Hidden Gems
Okay readers, this is where you need to tune in. I have compiled a list of DI students' best-hidden gems around San Diego. These discrete locales range from outdoor adventure spots to a small ice cream shop that you could easily pass by.
Chicano Park and Logan Heights Murals
Just at the intersection of Interstate 5 and the Coronado Bay Bridge is the largest assortment of outdoor murals. The freeway pylons are ornately painted depicting the struggle of the Chicano people and the victory in reclaiming their neighborhood. Only in San Diego are transit systems beautiful. Definitely, a spot worth checking out when you find yourself cruising on the 5.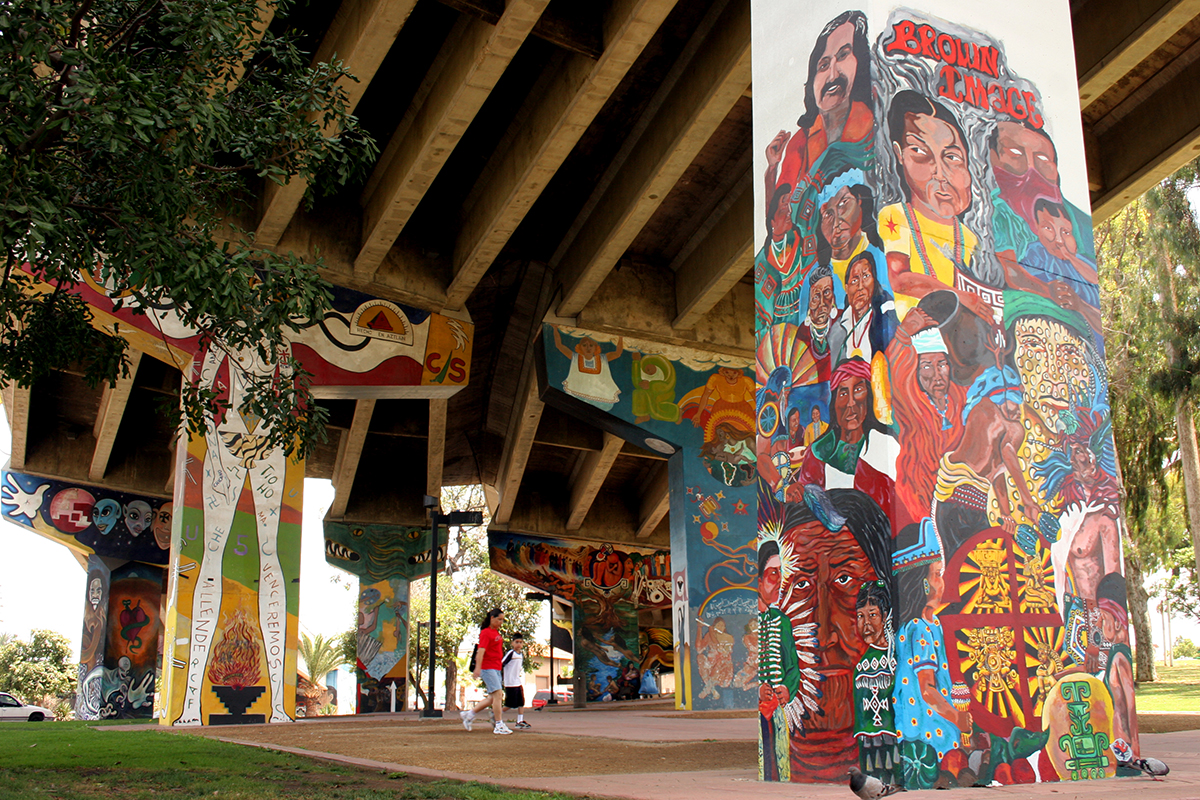 Chicano Park Murals. Photo credit: kellinahandbasket
Don't be fooled by the name, this is no dry cleaner. A common mistake made by many who pass by and probably a reason that this joint remains 'hidden,' is the assumption that this is where you get your clothes fluffed and folded. On the contrary, this place is dishing out handmade heaps of ice cream. One DI student gloats, "The ice cream is delicious! Not like anything I've had before." Take the Adams exit off the 805 the next time an ice cream craving hits.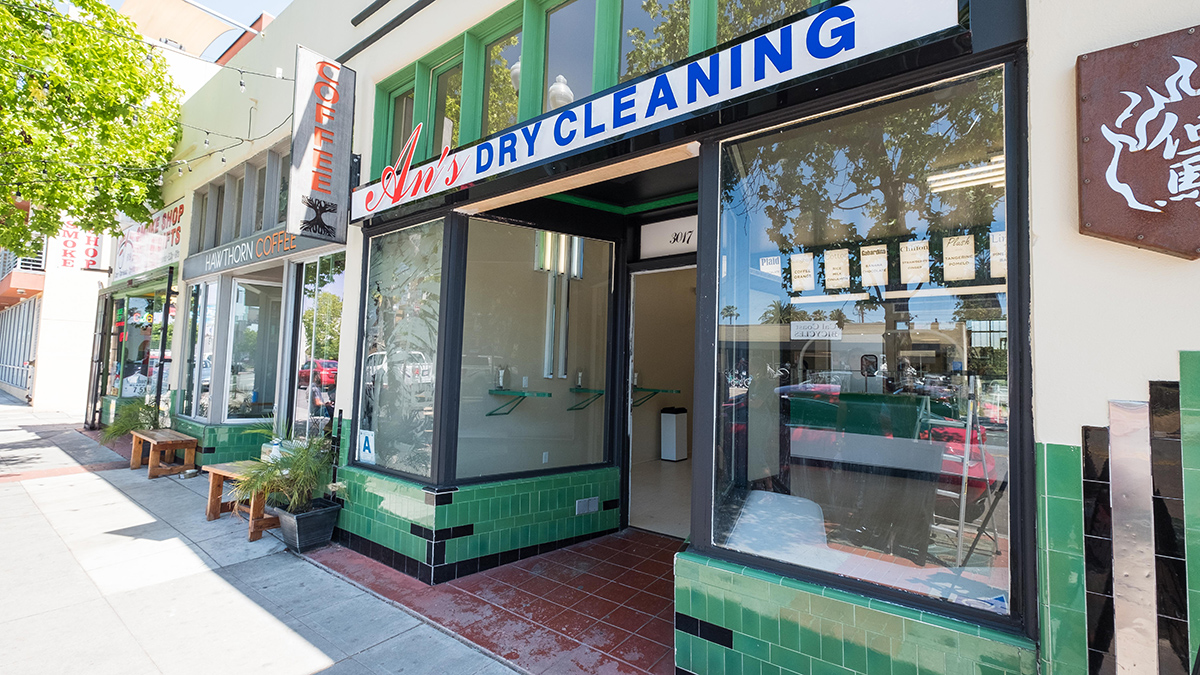 An's Dry Cleaning (ADC Gelato) store front. Photo credit: Haley Hill Photography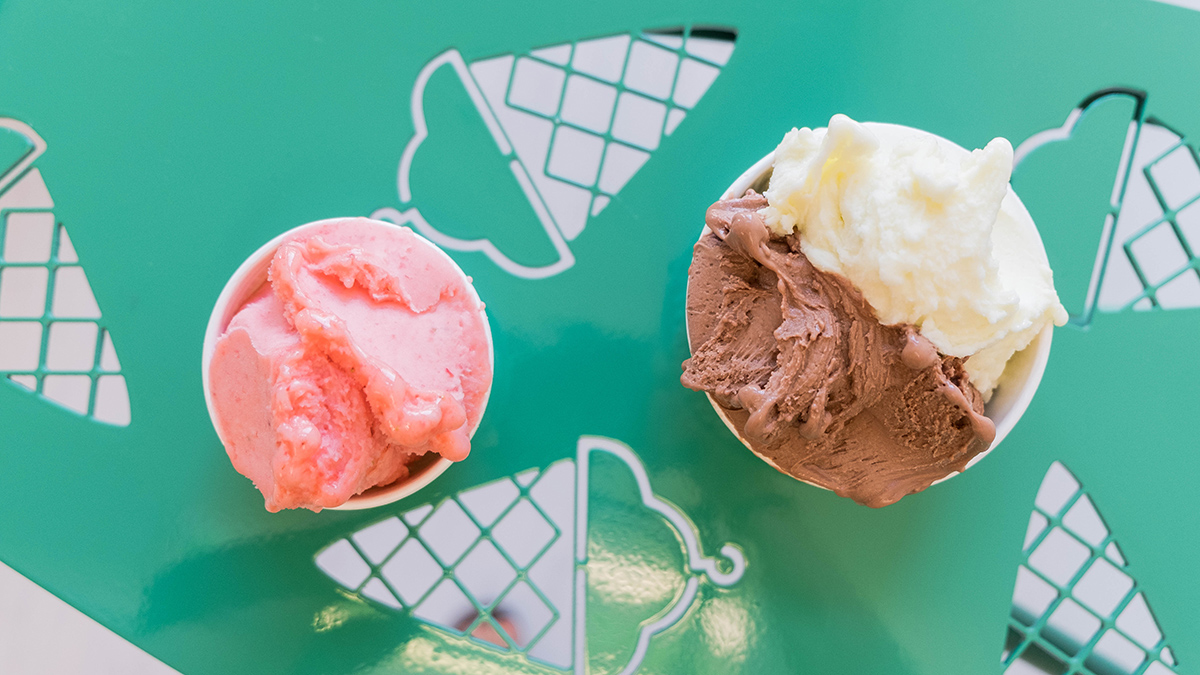 Gelato from An's Dry Cleaning (ADC Gelato). Photo credit: Haley Hill Photography
Double Peak Park
This hiking trail and view spot is the perfect reminder of San Diego's beauty. The top of the peak offers 360 views of the ocean, city and mountains. Elizabeth Zapien, a DI student, uses Double Peak Park as her go-to retreat. She said, "I've fallen in love with the breathtaking view it provides. You can literally see the ocean, the city, and the mountains all within seconds of turning your head. My favorite time to go is at night when all the city lights are on!"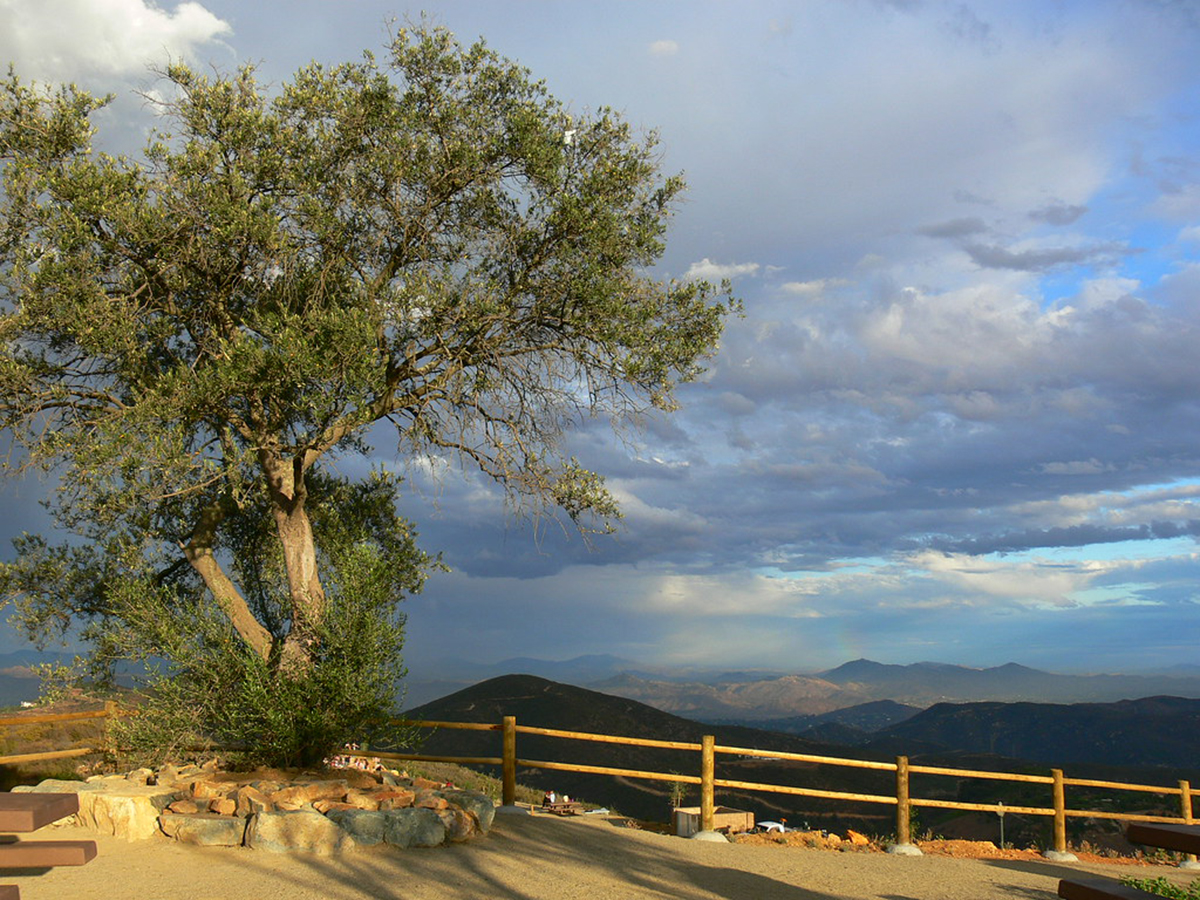 Catching the sunset at Double Peak Park. Photo credit: Jim Mullhaupt
Raised by Wolves and Grass Skirt Tiki Bar
No college guide is complete without some bar recommendations. I mean isn't that what everyone is wondering, where can I get a drink? Here are two fun cocktail recommendations (21+) from Stephany Fazio. Raised by Wolves  is a hidden bar with an eclectic old-time feel. A large fountain sits dead in the center of the bar and everything from the lights to the bar stools is gilded. Get all glammed up and head to this place to feel like you are spending an evening in The Great Gatsby.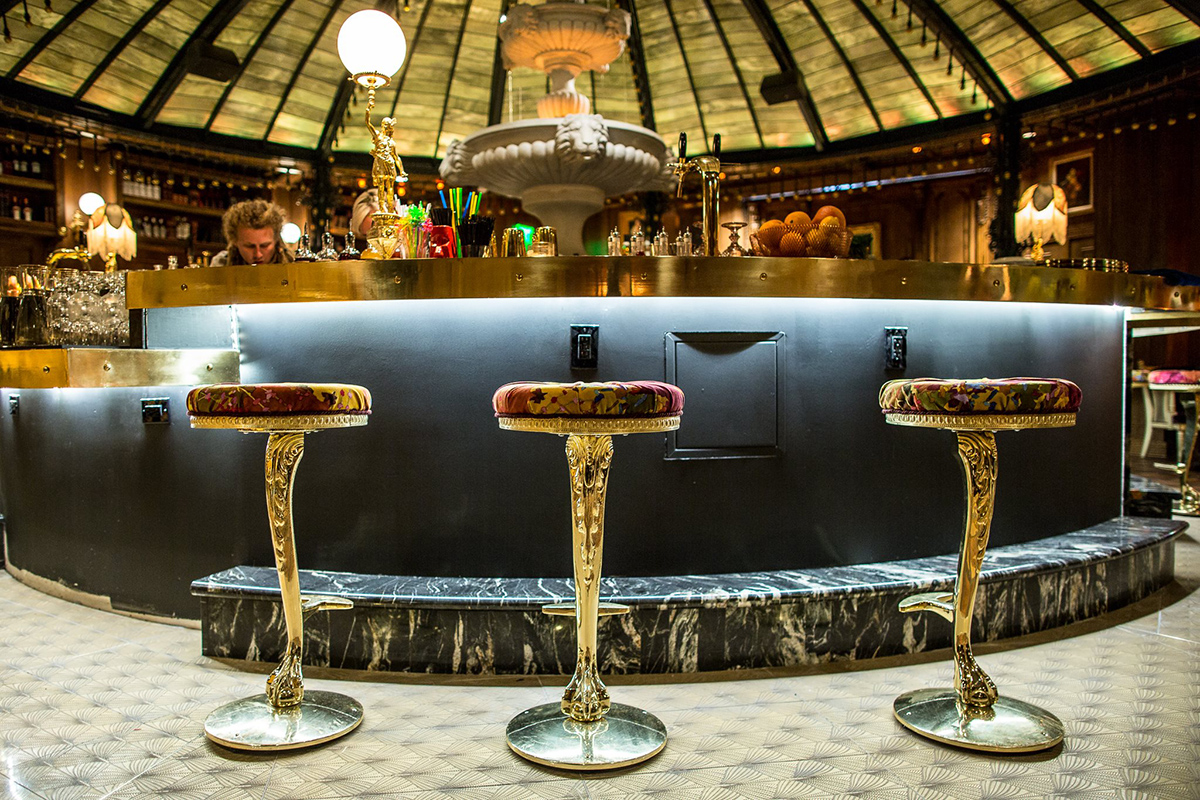 Those stools! The interior of Raised by Wolves is a class act. Photo credit: C.H. Projects
Now the Grass Skirt Tiki Bar may be considered a hidden gem, but that all changes once you step inside. Your experience at this bar will be a full-blown spectacle. There are three special beverages on the menu that, when ordered, trigger sound effects, explosions, and lights (no hiding here!). They also offer yummy bites that have a Polynesian flair. Sip on a cocktail and enjoy island time for a night at this tiki bar.
Part 5: Late Night Eats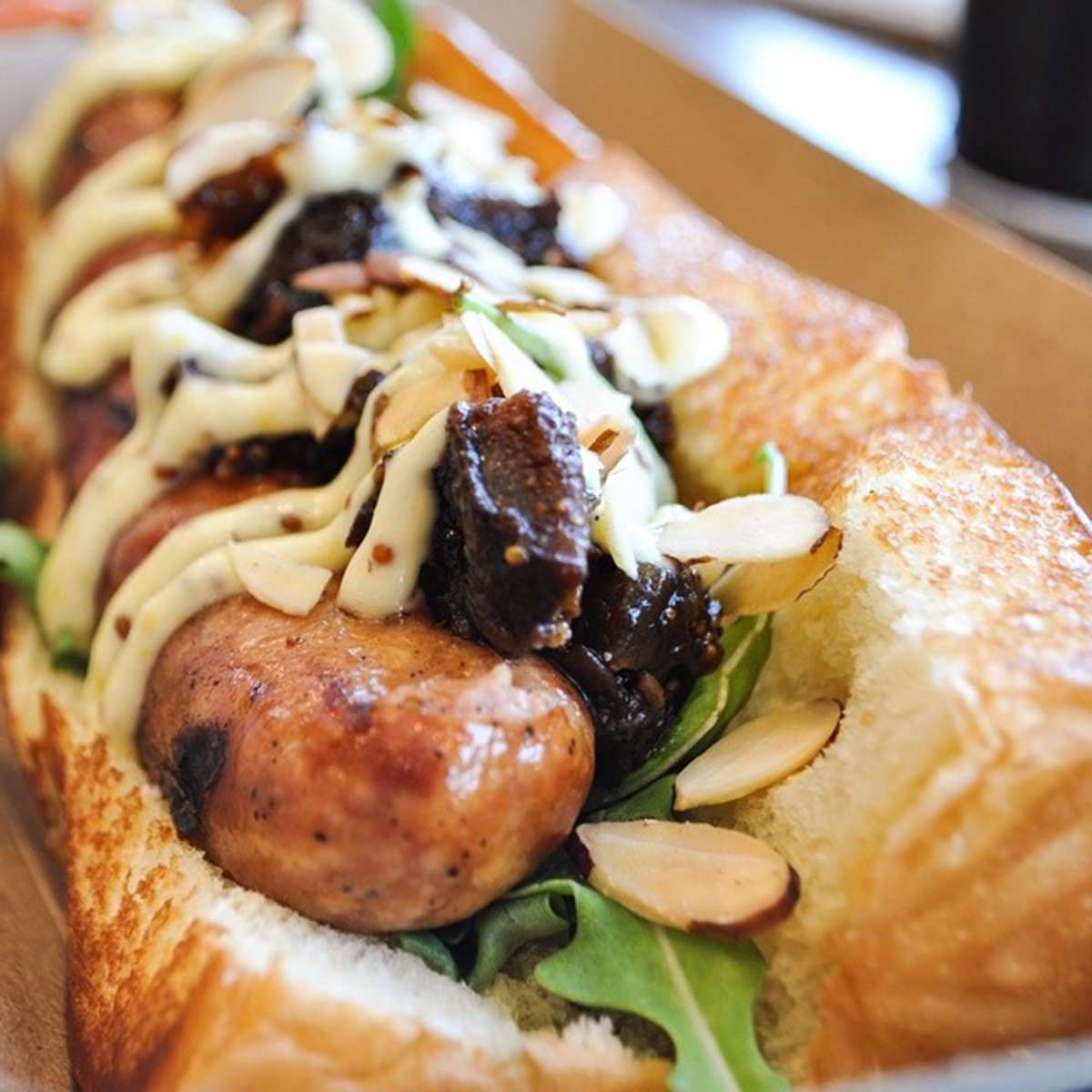 The Pig and the Fig at Dog Haus. Photo credit: L.A. Foodie
Pretty self-explanatory. Good hot dogs, yummy sausages and crispy starchy sides. This is a great place to grab a quick bite or when you're coming home from a night out.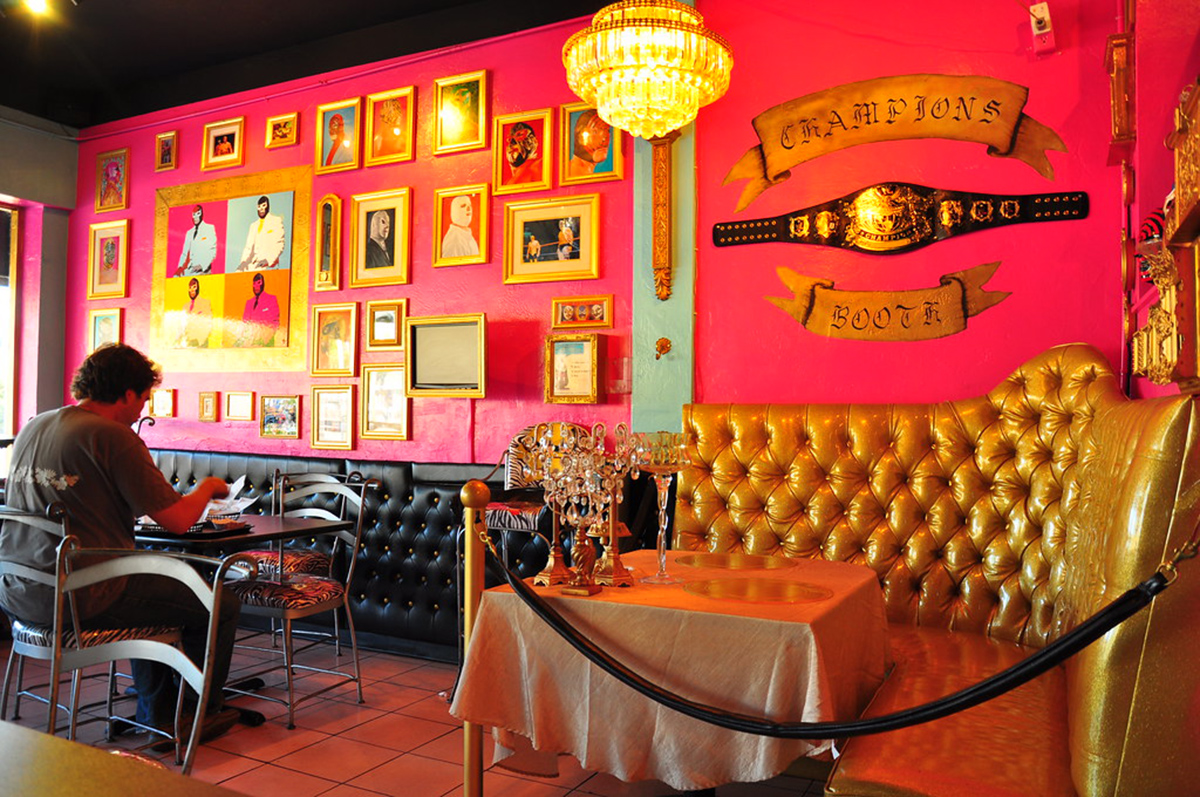 The interior dining area of Lucha Libre is vrbrant and quirky. Photo credit: Demetri Mouratis
This trendy and vibrant taco place located in Mission Hills and North Park has an extensive menu of mouthwatering Mexican food. I can guarantee you will want to sink your teeth into one of these burritos for breakfast, lunch, and dinner.
In-N-Out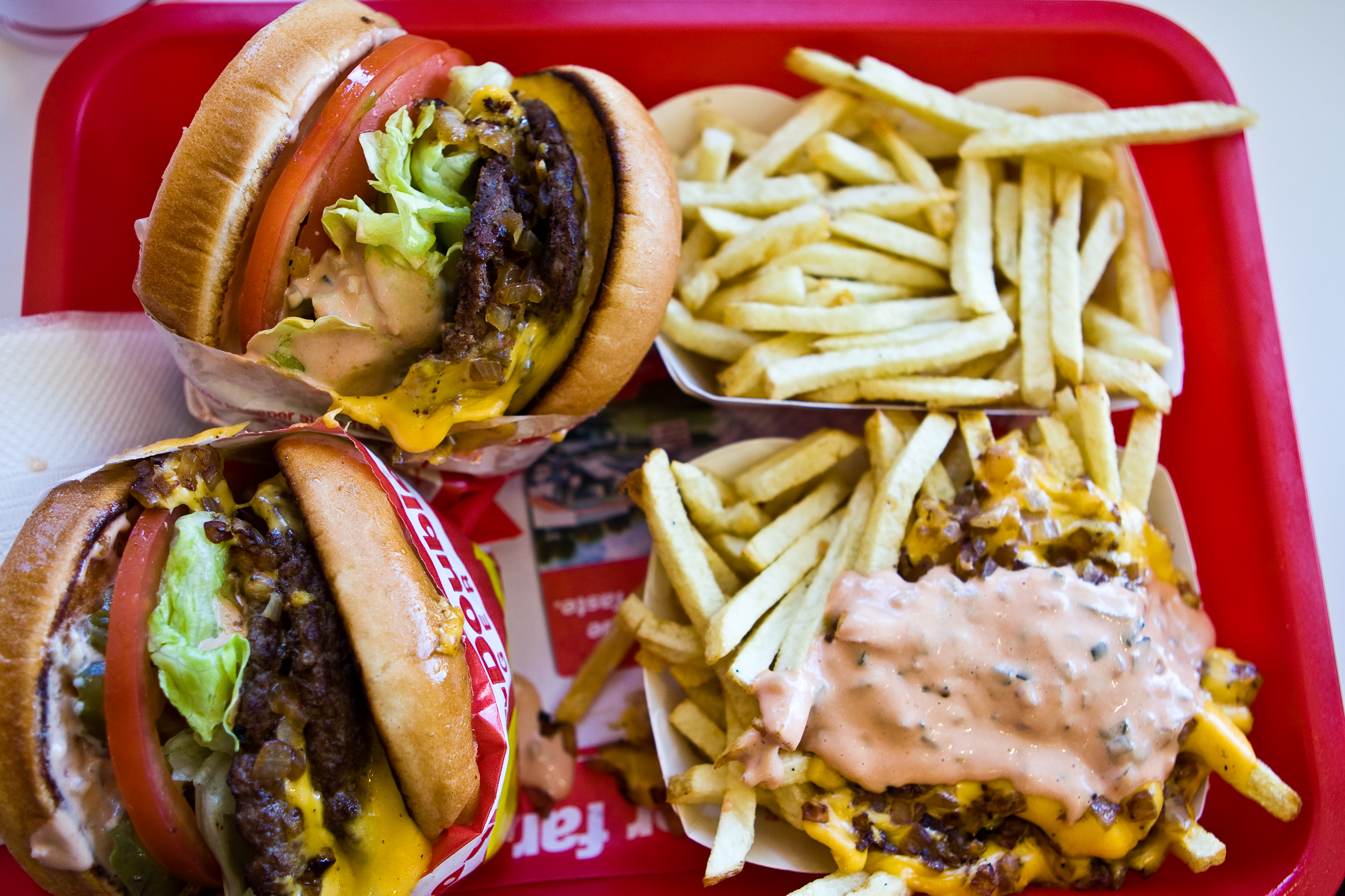 Two Double-doubles animal style with one animal style fries from In-N-Out. Photo credit: @kevinv033
Bless the West Coast for having some of the fastest, yummiest and cheapest burgers known to mankind. In n Out may seem like a basic and brainless choice but it's delicious and always hits the spot. If I went to college in California, I can assure you that I would be living off Double Doubles and extra crispy fries.
Part 6: Nuggets of Wisdom
I want to keep this last part short and sweet. These nuggets of knowledge are meant to be a Kickstarter, a motivator and an upper for whenever you feel like you need a little boost. Here are some tidbits of advice coming directly from the DI students surveyed:
Always stay on top of homework and projects, DO NOT wait until the last minute.
Know it's ok to ask for help or to tell anyone, even staff, if you're feeling overwhelmed.
Focus and make lasting friendships.
Have fun. Don't get too caught up in being so technical, at least not in the intro classes. Design is an art and should allow for creativity.
Talk to upperclassmen. The school is very casual and students from varying years are often mixed for certain classes. While you may not know them, I've learned a great amount of tips and strategies for how to prepare for the next semesters to come.
DI is an AMAZING school! Go all out and enjoy. Have fun with your creativity and see what emerges. This is your time to do amazing things at this amazing school!
Keep your head in the game and don't get too complacent. Get involved and always try new things and don't forget to give back.
Just keep swimming…swimming..swimming
I'm going to end it on this one because this is one piece of advice to never forget:
9. Everyone is willing to offer a helping hand because they've been in your shoes.
CONCLUSION:
I hope this guide helps you to feel a little more comfortable jumping into life at DI and into exploring San Diego. Remember to enjoy your time and always ask for help when you need it.
Looking for additional resources to help guide you through your days as an interior design student? We have these great reads available to check out in our library:
Design school wisdom: make first, stay awake, and other essential lessons for work and life by Brooke Johnson
Beuys is boys: a guide to the pronunciation of artists, architects, works of art, museums and more by Susan Ford
And if you enjoyed the locations mentioned in this post and are looking for more hidden gems to explore in San Diego, check out our blog post from last summer: Backyard Beauties: 4 Hidden Gems to Visit Right Here in Sunny San Diego
---