Interior Design Trends for Autumn and Winter 2017
By: Mae Case, DI
As the weather turn cooler, cozier and mellower days come to mind as the holiday season surrounds us. The home becomes a place to gather for countless celebrations and conversations with friends and family. Though family traditions always shine, there are several non-traditional home décor trends that are catching our eye this season. These interior trends will welcome autumn and winter into your home and provide a stylish backdrop for your family gatherings.
Interior Design Trends for Autumn and Winter
Green Life
Embraced by millennials, the houseplant trend remains strong at the tail end of 2017. The great thing about greenery is that you can decorate every corner of your home with it, or devote an area just for your thriving plants. If you're a plant novice and want to jump on the houseplant band wagon, HGTV provides a great list of low maintenance plants to help get your collection started.
Using non-traditional plants and foliage in holiday wreaths is also big this season. Creative types with a green thumb are crafting their own unique wreaths using succulents or dried flowers. If you're feeling up to the challenge, Architectural Digest provides a great how-to guide on creating an eye-catching holiday wreath with non-traditional elements.
Mix and Match Textures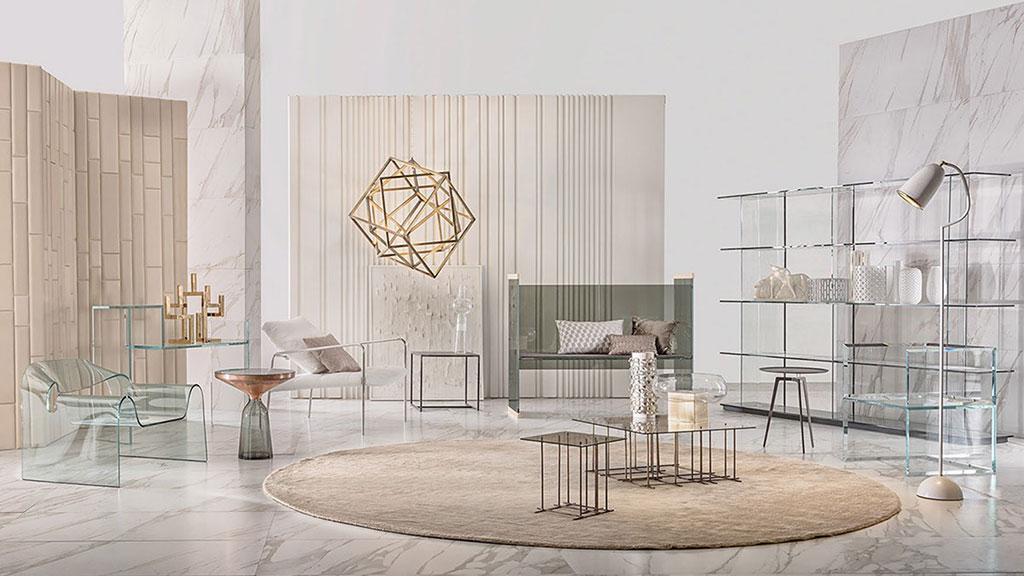 "Texture is really important," says designer Martin Lawrence-Bullard. "We are seeing more and more texture in every form." Mixing fabrics and materials adds warmth and personality to any space. Hang woven baskets on the wall, or throwing a super-chunky knit blanket over a smooth leather armchair. Mix, match, and enjoy adding dimension to your home.
Wallpaper Envy
Wallpapers, especially big florals and quirky, non-traditional patterns and prints, are still making an impact this season. As people strive to make their homes unique, wallpaper is an element that can infuse a room with personality. Don't be afraid to make an impact with wallpaper; bold statements in the home are on trend right now.
Velvets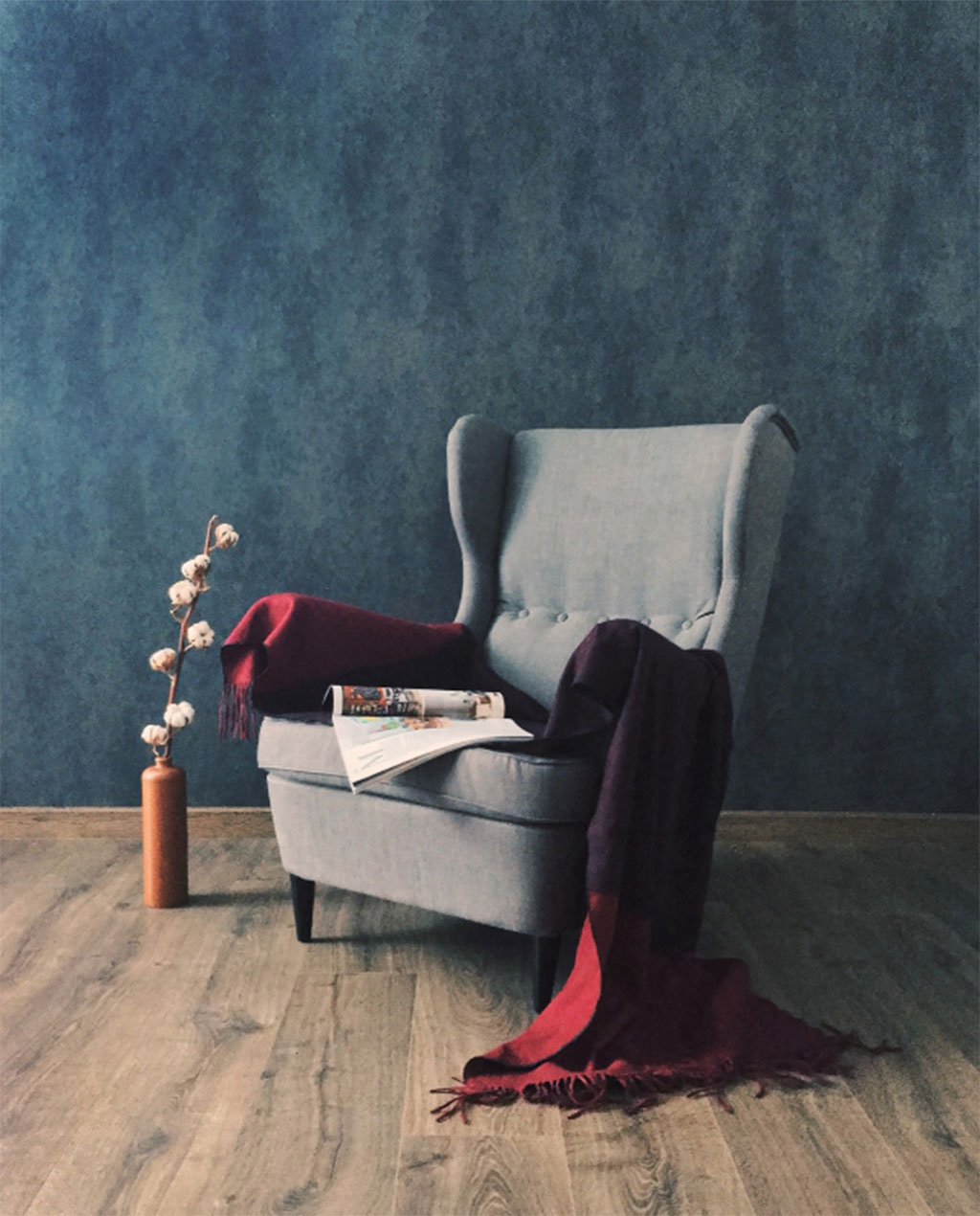 Who doesn't love the soft feel of velvet? Now take velvet in jewel tones and you've got a winning combination for the upcoming months. Opting for rich, velvet upholstery is a great way to add texture to any room. A less expensive but no less cozy option to bring sophistication to your room is to add some velvet throw pillows.
All About the Brass
Make way for the heavy metals, because metallics in interiors are here to stay for another season. Metals have risen in popularity and continue to flourish thanks to the aforementioned trend of mixing textures. Interior Designer Young Huh predicts, "We're going to see this trend in both kitchens and baths. It's that combination of something very natural and clean, like white marble, and something industrial, hard, and a little bit glamorous with the brass."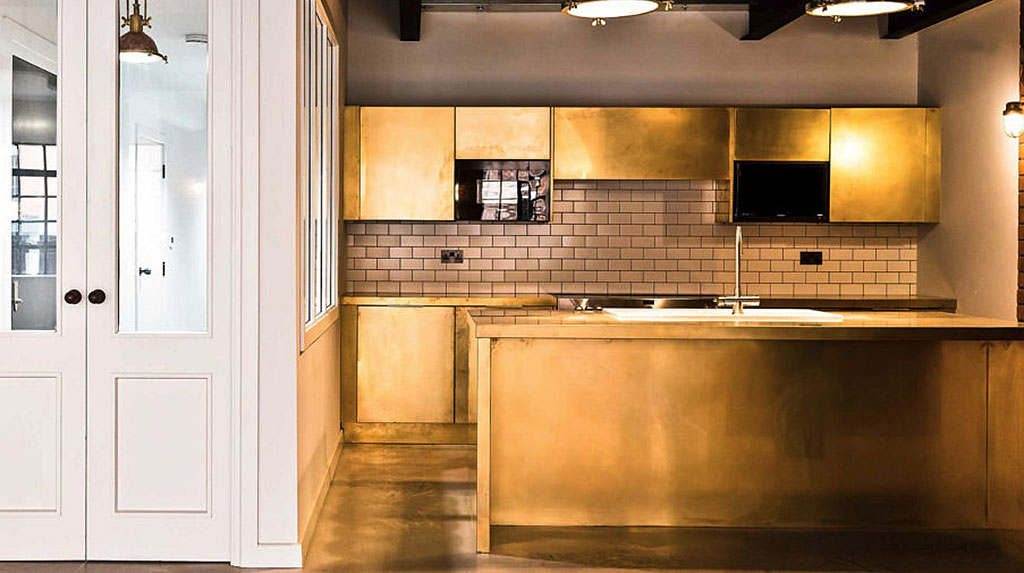 Of course, you don't have to incorporate all of these trends to fully welcome the season's favorites into your home. These trends encourage mixing textures, which makes it easier to achieve your design goals at home. So get creative, don't be afraid to go bold, and create a warm and welcoming space for your winter gatherings.
Sources:
https://pixabay.com/en/interior-design-table-chairs-2573212/
http://www.home-designing.com/2015/10/wall-texture-designs-for-the-living-room-ideas-inspiration
https://www.pexels.com/photo/beautyfull-wall-paper-officle-wall-paper-wallpaper-for-home-wallpaper-for-office-846074/
https://www.flickr.com/photos/tomronworldwide/24007601490
https://pxhere.com/en/photo/658340
https://www.flickr.com/photos/metalsheets/38164579815
---