Holiday Gift Guide for Interior Designers
Are you stumped on how to answer the typical question that's asked this time of year: "what do you want for the holidays?" If so, we have you covered with ideas for pocket-sized presents through larger gifts and everything in between for interior designers! The DI gift guide is here to help you with a variety of options you can have at the ready if (or when) that question comes up.
Pocket Presents
Personal Planner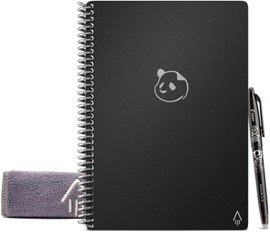 Feeling overwhelmed with deadlines? With a personal planner, you will be able to do it all. Opting for a reusable planner provides a sustainable way to plan for 2023!
Goal Setting Book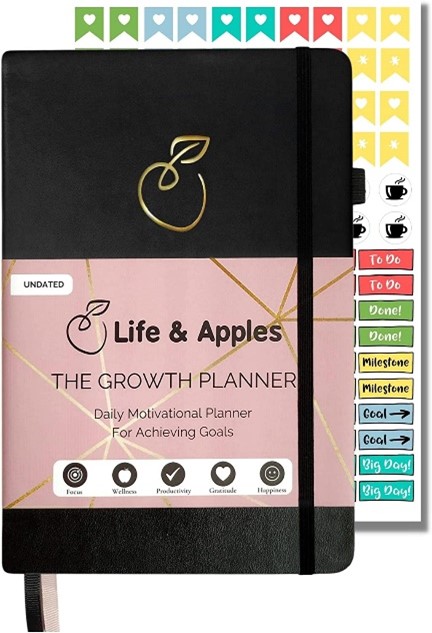 Sometimes life may get in the way. Using a daily goal growth planner turns this problem into a solution. Start getting ahead of life one day at a time!
Stationary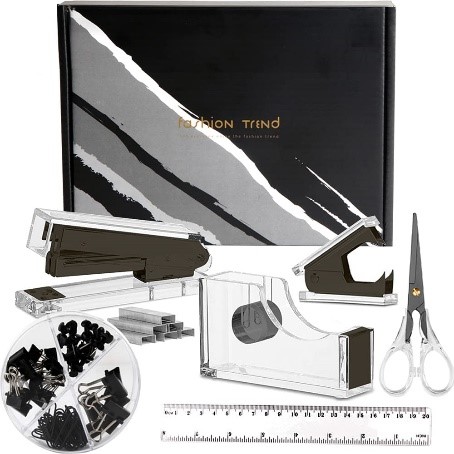 Keeping a work desk in order can be difficult, especially after the holidays. Staying organized with a 7 piece stationary set will make every task doable. This new one-stop shop will keep even the busiest of designers feeling tidy.
Paint Chips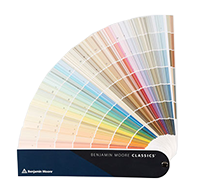 Color coordination can sometimes pose an obstacle in the world of interior design. Make color choices easily with the Benjamin Moore Classic Color deck. Color-coordinating paint will be a problem of the past!
Measuring Tape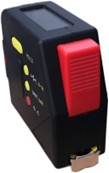 The accuracy of measuring has never been easier when using a digital measuring tape. Being able to switch units while reading the most accurate numbers all in one tool…it's time to design!
Coffee Table Reads
Residential Themed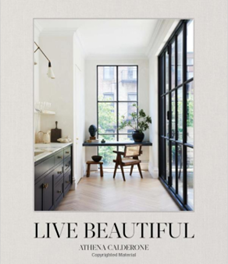 Making any residential space beautiful comes as a common theme within Interior Design. Allow yourself to enlighten houseguests with Live Beautiful by Athena Calderone, highlighting the importance of life quality relating to design.
Hospitality Themed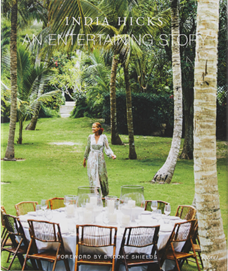 From entertaining to interacting, hospitality surrounds the world of Interior Design one greeting at a time. "An Entertaining Story" by India Hicks features the combination of art and hospitality, perfect for any coffee table for reading and decor.
Healthcare Themed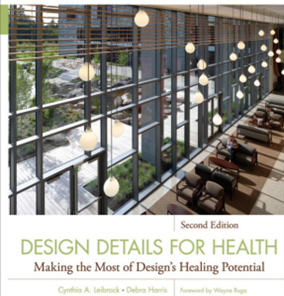 Designing for health and wellness is a must in our world today. Design Details for Health is an inspiring guide that can help improve patient outcomes and demonstrates how to design highly functioning health care facilities.
Budget Friendly Finds
Color Harmony Wheel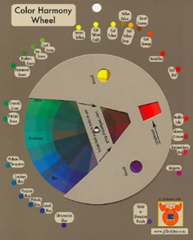 A color wheel can help you make a room feel like a welcoming and warm space. These are vital when it comes to picking color schemes and making sure colors blend well together.
Sketching/Drawing Supplies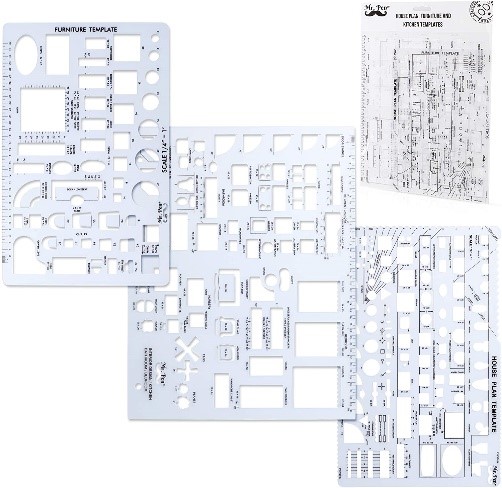 If you're an Interior Designer that may need a visual helping hand, sketching is always grand. Using the 3 Piece Architect Drawing And Interior Design Template Set, you will be able to work your magic in no time!
Personal Portfolio Case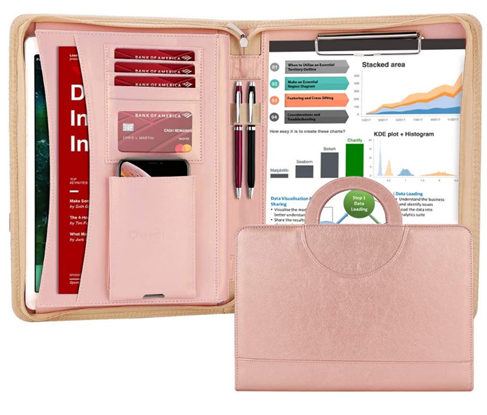 Want to get a jump on organizing for your future? This leather portfolio case may be perfect for you! With a placeholder for business cards, papers, pens, and even your phone, you will have no problem nailing your next interview in style.
Grand Gifts
Drafting Table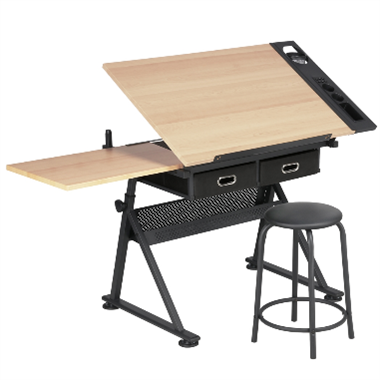 We all know drafting tables are a one-of-a-kind tool and necessity for designers. Having your own will allow you to practice your skills outside the classroom. Not to mention, they are required for a handful of courses at DI.
Design Software
When it comes to Interior Design, software turns dreams into reality. Programs such as CAD, Revit, SketchUp, and Foyr Neo allow for the most creative to render with ease. Consider asking for a subscription to some of the most valuable software tools you will ever use.
Professional Work Wear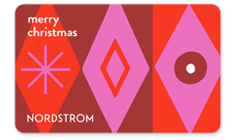 Have you been thinking about building your professional wardrobe? Gift cards are the perfect holiday essential when it comes to providing versatility. Banana Republic and Nordstrom might help land you that best dressed award!
Pottery Classes

Inspiration can come from anywhere. If you enjoy being creative, consider trying a new hobby like taking a pottery class! Being able to bring a hand-crafted gift home after class is like two gifts in one! Any local pottery studio will do, find one near you.
Pantone Color Book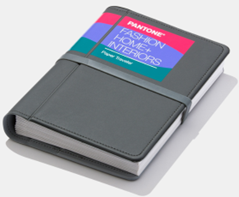 Working on a project out and about can be tough, especially when designing various spaces with contrasting elements. The Pantone Fashion, Home + Interiors Traveler provides an on-the-go resource. Whether it be correlating with Pantone's Textile Cotton System or using a color tool for all textures, this Traveler does it all!
DI Swag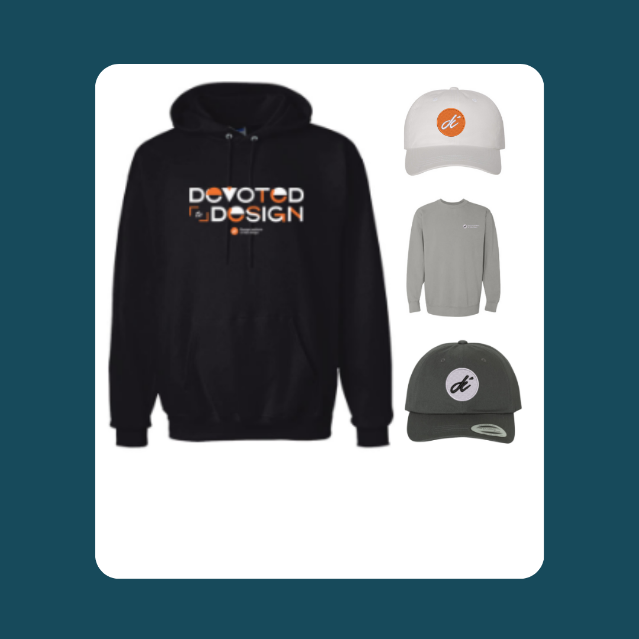 And, if you are looking for something a little more "on brand," visit our DI Online Swag Store to snag some DI goods! We have you covered with DI hoodies to keep you warm this winter or the perfect baseball cap. Be sure to send us pictures of you repping your DI SWAG!
If you liked this gift guide for interior designers, be sure to check out this Sustainable Gift Giving Guide for more inspiration. We are sure these guides will help make your season just a little brighter.
---