2017 Holiday Gift Guide: Best Stocking Stuffers
By: Mae Case, DI
The presents under the tree always take center stage during the holidays, but this year, we think the trinkets in your stocking can be fierce competition. With the holidays quickly approaching, we've put together a list of some splendid gifts to sneak into the stockings hanging on the mantle this year.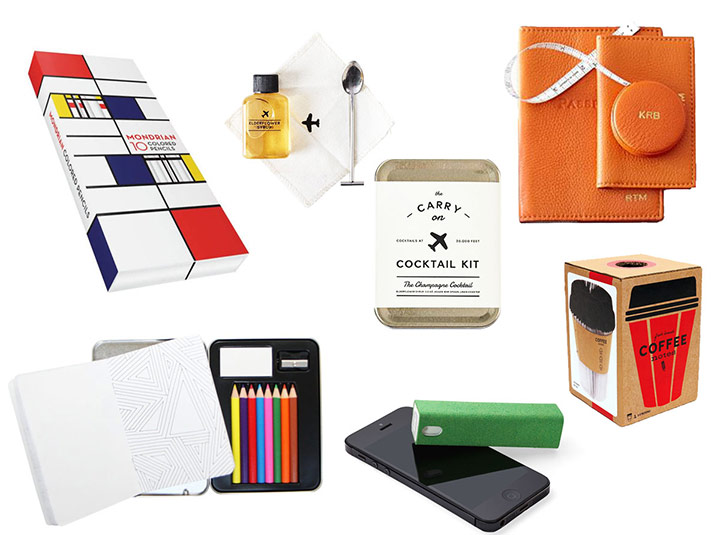 Best Stocking Stuffers for Designers
Mondrian Colored Pencils
Perfect for the art lover and artist in your life, this stylish set of pencils come in red, blue, yellow, white and black lead. Available at Barnes and Noble for $11.
Touchscreen Mist Cleaner
This is a useful gift for this day and age. Keep your phones, tablets, and laptop screens spotless while you're on the go. The sleek design conceals a spray tube with alcohol-free cleanser. Available at MoMA Design Store for $13.
Carry-On Cocktail Kit
Make the next flight for the business traveler in your life all the more tolerable. These great Carry-On Cocktail Kits by W&P Design would be a welcome addition to any adult stocking. Available drinks include: The Old Fashioned, Gin & Tonic, The Moscow Mule, The Bloody Mary and more. Available at W&P Design for $24.00.
Coffee Notes
Caffeine aficionados will love this quirky note pad. Fanned out in the shape of a large coffee cup, it's a unique stocking stuffer or Secret Santa gift. Available at Chronicle Books for $9.95.
Leather Measuring Tape
We guarantee the interior designer in your life will love this useful and stylish gift. Available in 13 different colors with optional monogramming available, these tape measure are available at Mark and Graham for $36.99.
Mini Doodle Kit
This neat little doodle kit comes with everything you need to nurture your creative side while on the go. It comes with 18 illustrations, 8 colored pencils, a pencil sharpener, eraser and storage tin. Available at World Market for $12.99.
---