Why Student Loan Default Rates are Important
October 29, 2020 | Alumni News
Design Institute of San Diego (DI) has something to boast about and you should know about it! We have received our 2017 annual Federal Student Loan Default Rate and it is at Zero percent – a perfect score. We want to explain what that means to you as a current or future student at DI, or for students attending other colleges and universities.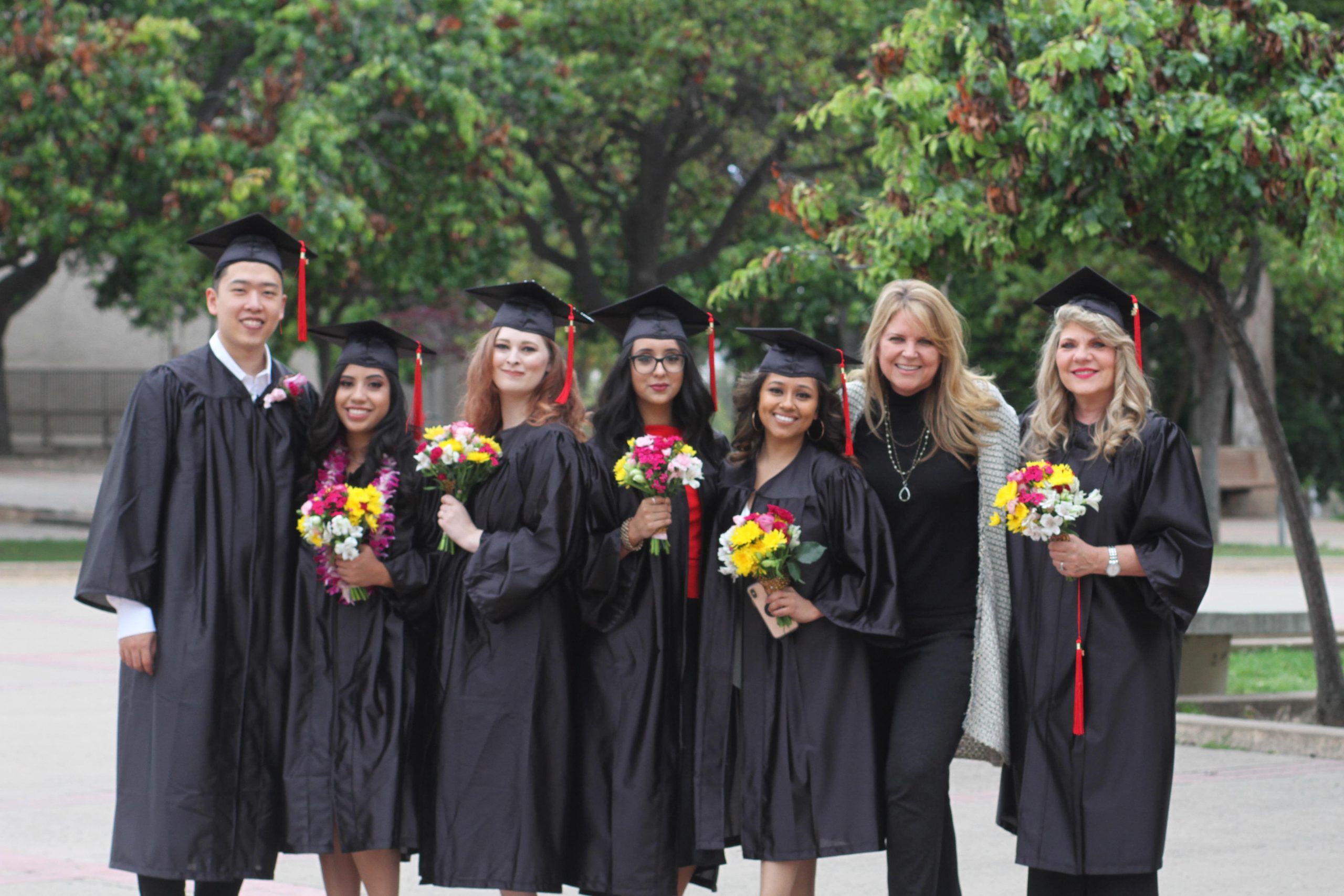 How is the Three-Year Cohort Default Rate Calculated?
Every year the U.S. Department of Education calculates a default rate for post-secondary colleges that participate in federal student aid programs.  A cohort default rate is the measurement and calculation of repayment data pertaining to a group of student loan borrowers who graduated, or had to leave school and withdrew, in a one-year timeframe called a cohort. The cohort data reviewed includes if they are paying back their student loans per their repayment plans or keeping them in a good standing by utilizing a deferment or forbearance.  The cohort of student data is compiled for three consecutive years, and that is why in 2020 we received our "2017 Cohort Default Rate."
The Default Rate is important information for students to know while choosing a college. If the default rate is high, it means the students who attended before you are not paying back their debt or keeping their loan repayment in good standing. Students who defaulted on their student loans usually say things like "I could not get a job or afford my student loan payment."
How the Undergraduate and Graduate Curriculums Contribute to a Low Default Rate
Design Institute has a history of low default rates and has always loved sharing it with prospective students and parents. Many factors contribute to our history of low default rates, beginning with providing a quality education, taught by outstanding faculty who are connected to the interior design industry. As we like to say, "We fill our student's tool belt with skills to prepare them for the competitive field of Interior Design." All students have access to the Student Success Center, an initiative of the DI Library, and to free tutoring available on campus to provide extra assistance with classes. Tutoring is provided by select students nominated by their faculty based on high academic achievement or is often be provided by the faculty themselves.
DI's externship and practicum courses which are built into the Bachelor of Fine Arts (BFA) and the Master of Interior Design (MID) curriculums give students an advantage in many ways.  In the BFA program and MID program, the externship provides students with real life experience in a design or architectural firm and many times leads to the opportunity of employment if the firm and student create a good working relationship during the externship. The graduate practicum experience, part of the MID program, provides advance opportunities for students to further their design practice, teach, or continue in-depth research studies. Both externship and practicum experiences lead to the possibility of securing a job before graduating – the best situation for any student! 
Debt Management for Interior Design Students
The financial aid office starts talking about debt management from the first prospective student meeting. The Financial Aid Director discusses the importance of making payments on student loans whenever possible while in school, to not only reduce their debt at graduation, but also to promote good habits such as minimizing student debt, and making loan payments. This is a great plan! We also offer a Money Management Workshop so students can learn about the importance of good credit with the opportunity of one-on-one student budget planning. Each student has unique circumstances and challenges, and personal budget planning offers the best opportunity for success. College students who learn to live on a budget early, and continue with it as a life tool, have less financial stress the rest of their lives. Developing good habits as borrowers increases the likelihood that they will continue these great habits when they have entered repayment of their loans upon graduation.
Graduates Have the Skills and Tools Needed to Succeed
DI strives to provide personal support to all students and focuses on positive student outcomes. The commitment to supporting our students continues after graduation. Our Financial Aid Director is available to provide student loan, consolidation, and budgeting support to DI graduates at any time. Graduates who are prepared with the skills and tools needed to be successful in their personal and professional careers are able to pay back their student loans and are the key to great default rates for Design Institute.