Giving Back: Design Institute of San Diego Participates in Humble Design Day of Service
September 13, 2019 | DI In the News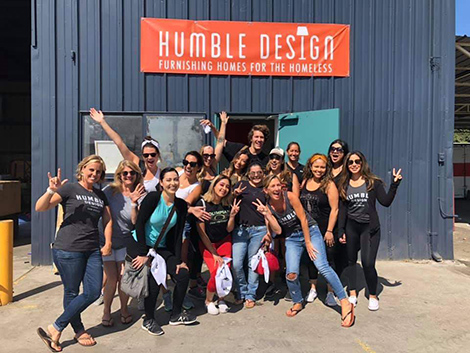 Every year, Design Institute of San Diego students have several opportunities to give back to the community through volunteering. On July 26th, the school partnered with Humble Design of San Diego for a Day of Service, giving our students the wonderful chance to help a local family in need and show off some of their interior design skills at the same time.
Humble Design Day of Service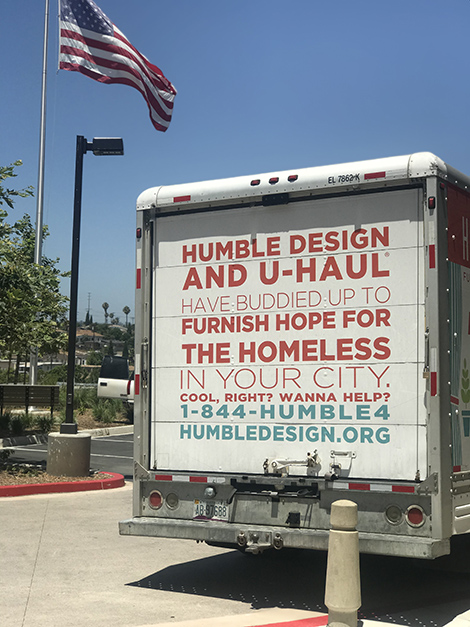 Humble Design is a non-profit organization that serves individuals, families, and veterans emerging from homelessness by transforming their empty house into a warm, welcoming and uplifting home with donated furniture and household goods. With additional offices in Detroit, Chicago and Seattle, they have served over 1,265 families since 2009 and 50 in San Diego alone since the summer of 2018. When DI sent an email to students in search for volunteers, responses poured in and all the open spots filled up within 20 minutes. "I actually stumbled across Humble Design about a year ago and have always wanted to volunteer with them. What they do for people trying to get back on their feet is simply amazing," shared student volunteer Lindsey Britten.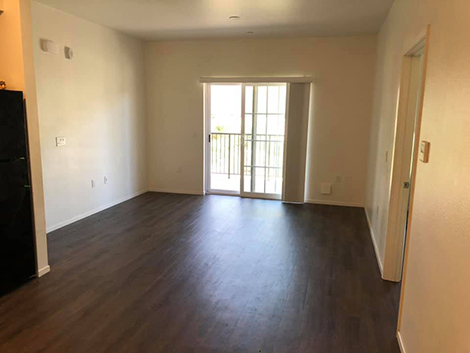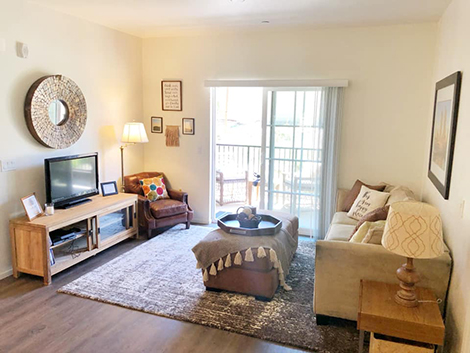 The team of ten students (Lindsey Britten, Vallerie Dalrymple, AJ Forster, Nataly Arce, Angie Maldonado, Virginia Fajardo, Darlene Castaneda, Lupita Gutierrez, Sarah Sietsema and Elizabeth Zapien) and three staff members (CEO Margot Doucette, Director of Operations Jessyca Andrews and Director of Communications and Events Mae Case) started their day at 9AM at the Humble Design warehouse in National City for a brief orientation and to learn more about their sponsored family. They learned that they would be furnishing a home for a single father with four children and a family dog.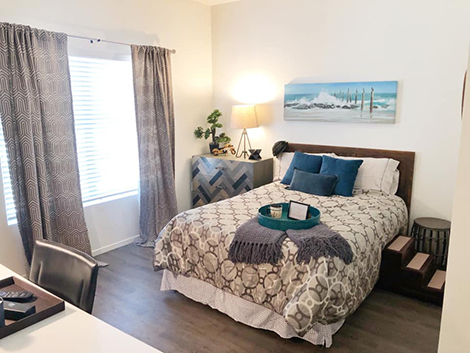 After caravanning to the family's home, the team quickly got to work by helping the Humble Design movers unload the two moving vehicles. The two Humble Design team designers broke the DI team up into groups to manage each room in the home. However, that did not keep our student volunteers from checking in with other rooms and offering a helping hand throughout the day. "Collaborating together with everyone's ideas and working together with a common goal was such a success and great experience!" said student Elizabeth Zapien.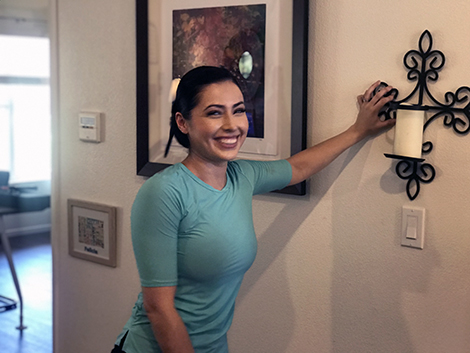 This opportunity also allowed our student volunteers, who were all in different stages of the school's interior design program, put some of their interior design knowledge to use. "Scale is always something we use, especially when moving in furniture and many lessons from color theory definitely played a part," said student Vallerie Dalrymple. Elizabeth agreed. "Designing towards the needs of the place or people, time management, color theory, and just situations that make you think out of the box are just a few things that I learned from being at DI that helped me through this process."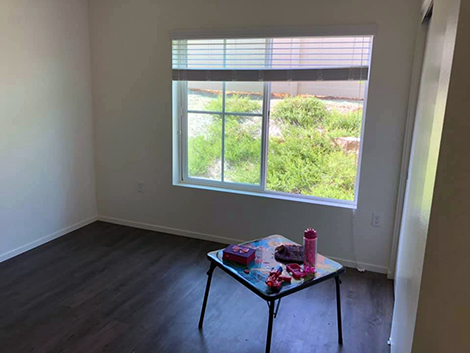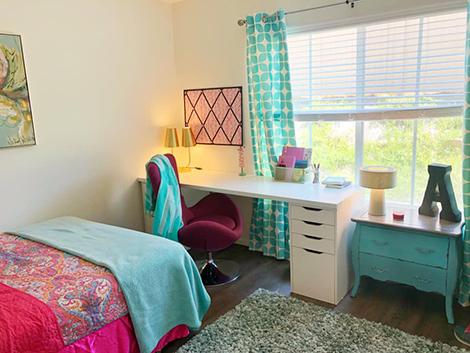 The team worked so well together that they finished well before the deadline of 2PM. The family, who were away while the volunteers put their home together, were asked to return for the reveal of their home earlier than expected.
The DI group was brimming with excitement to reveal the home and meet the family.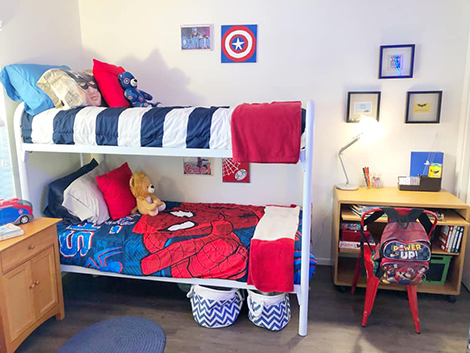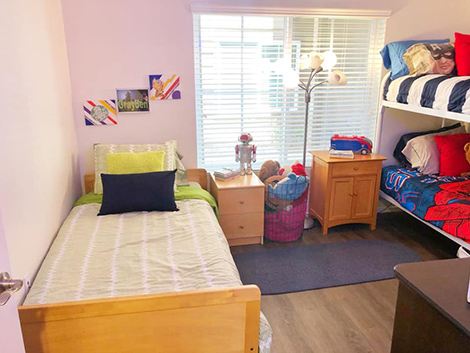 Once the family arrived, the DI team got to witness their reaction to the transformation of their home, an experience that really touched the group. The family of five moved from room to room, in awe of how different their home looked. "Seeing the family's reaction to their new home was absolutely priceless. True, candid happiness," reflects Lindsey. "The oldest son stated, 'It's finally back to what it was like before.' Being able to be part of making these children feel that way, feel back at a time where their lives were better, and know that those times are coming back for them was truly a humbling experience and I am so thankful I could be part of that transition for them!"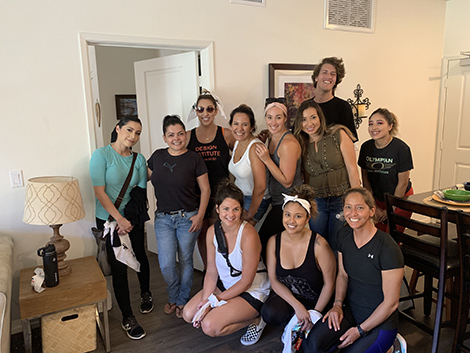 Our students enjoyed the experience so much that at the end of the day, when we all took a moment to reflect, they unanimously agreed that they would participate in another Day of Service with Humble Design again. "Seeing firsthand how this beautiful family that we all got to help was so grateful touched my heart and I would love to be able to help another family out," shared Vallerie.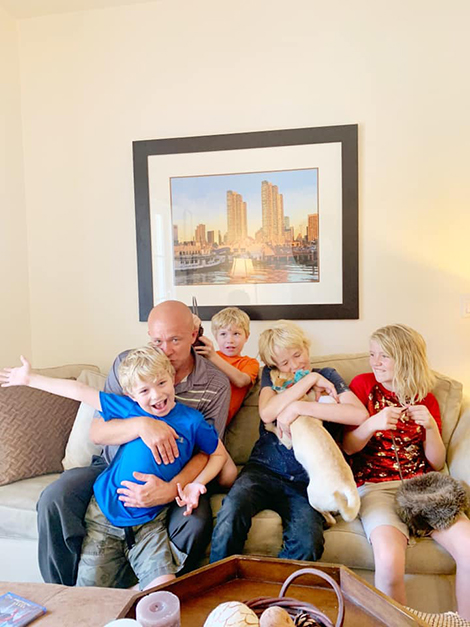 Estee Alias, Director of Humble Design San Diego, had great words to share about our partnership that day: "Humble Design has furnished almost 50 homes in the past year in San Diego with the support of the community. We absolutely loved working with Design Institute of San Diego to furnish a home for a recently homeless family in San Diego. It was truly a pleasure to work with their design students. Their skills made the day so easy and seamless! The design of the home was beautiful, thanks to the students help, and the family was thrilled with their new home! We're grateful for the support of DI and look look forward to helping more families together!"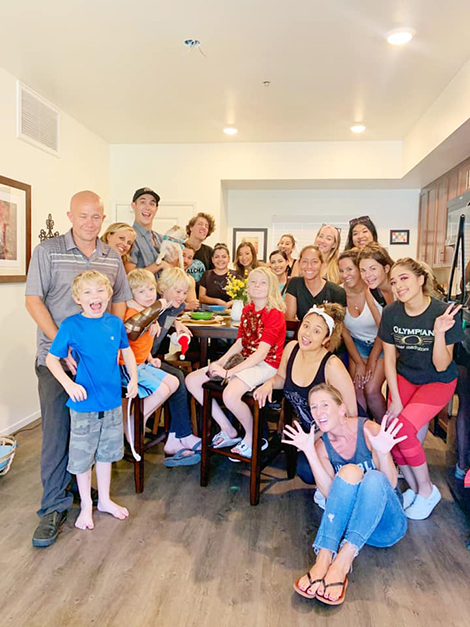 Humble Design of San Diego is able to continue making the lives of local families in need brighter through the support of the community by volunteering or the donations of goods or funds. For more information, visit Humble Design San Diego.
To see video of the surprise home reveal in its entirety, check out this link: Facebook Live Humble Design Home Reveal. To see highlights from our Day of Service, visit the highlights section of our Instagram page under Giving Back.