Faculty News
October 24, 2022 | DI In the News
DI faculty bring a wealth of professional knowledge and diverse experiences into the classroom and are often called upon to share their expertise or present creative work and academic research in publications and at professional conferences.
This month we are excited to celebrate select BFA and MID faculty members and shine a light on their recent noteworthy accomplishments. Keep reading for some serious inspiration!
Becky Zoni McMakin, NCIDQ, CID celebrated her 27th anniversary at DI this year and was recently interviewed by The San Diego Union-Tribune and featured in the article about countertop trends. The article includes beautiful photos of projects designed by Becky, and we can't wait to share these with you! To read the full interview, click here!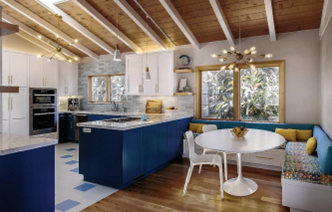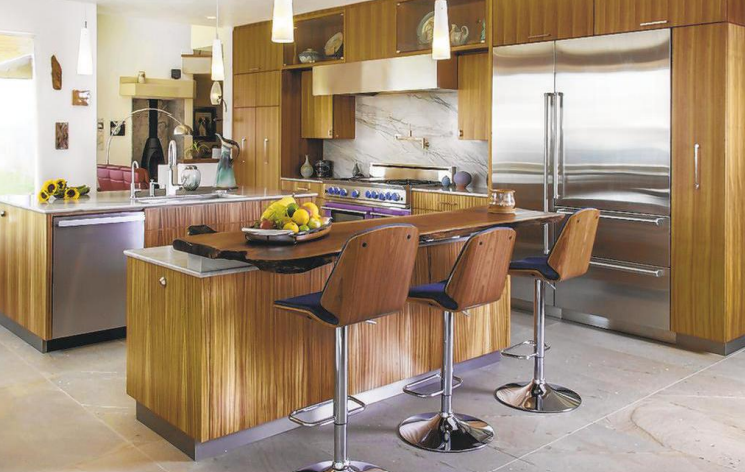 Joe Bertucci, one of our newest BFA faculty, joined DI last year and has already made a lasting impact on our students. In addition to teaching an elective course at DI, Joe is a BIM Design Manager at Amazon and is highly sought after for his expertise. Joe was recently invited to speak at the 2022 Autodesk University Conference in New Orleans as a part of the architecture, engineering, construction, and manufacturing professionals' panel. Click here to view the presentation slide and learn more about each presenter.
Tatiana Sizonenko, Ph. D. who teaches history and theory courses in our BFA and MID programs celebrated the publishing of her chapter in the book "The Land between Two Seas: Art on the Move in the Mediterranean and the Black Sea 1300–1700" by Alina Payne (Editor). Tatiana is an art historian and project curator at La Jolla Historical Society, and we could not be more excited for her and this major accomplishment! We invite you to check it out and, if you are so inclined, purchase a copy: https://brill.com/view/title/61882
We look forward to sharing more news about DI faculty and celebrate the hard work of these inspiring, creative, experienced, and passionate practitioners and educators!