Design Institute of San Diego Celebrates Landmark 40th Anniversary with Awards Ceremony at the Museum of Photographic Arts
September 28, 2018 | DI In the News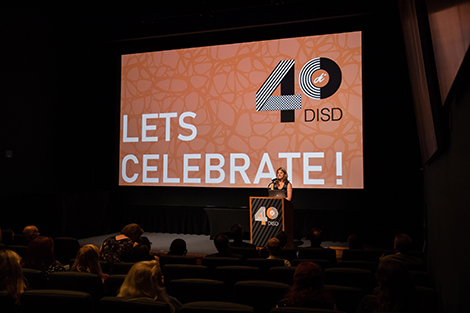 SAN DIEGO, CA, September 28, 2018 /24-7PressRelease/ — Design Institute of San Diego (DI), celebrated its 40th anniversary on Friday, Sept. 14 at the Museum of Photographic Arts in Balboa Park. The milestone event brought together alumni, past and present faculty, board members and industry peers for an evening of connecting and reminiscing. The event also included the first-ever DI awards ceremony. Guests enjoyed cocktails, dinner, and live music by guitarist Miles Moynier. The 40th anniversary celebration was made possible by premier sponsors Visual Asylum, NAI San Diego, Ponce's Mexican Restaurant, Jackson Design and Remodeling and Lee and London PR. A check for $5,000 was presented to the event beneficiary, San Diego Habitat for Humanity.
"Our 40th anniversary is a huge milestone and a wonderful occasion to come together with current and former students, faculty and colleagues who have been part of the DI family over the last 40 years. We've come a long way since our humble beginnings in 1977 when our graduating class was just seven students," said DI CEO Margot Doucette. "We are as committed today as we were 40 years ago to preparing students for careers in interior design and allied fields, facilitating an understanding of human-centered design with a grounding in liberal arts traditions, values, and critical inquiry. Our approach is to offer an inspiring, creative, collaborative, and student-centered learning environment that develops responsible and thriving graduates who apply their knowledge, skills and abilities to enrich the profession, the environment, and the global community. "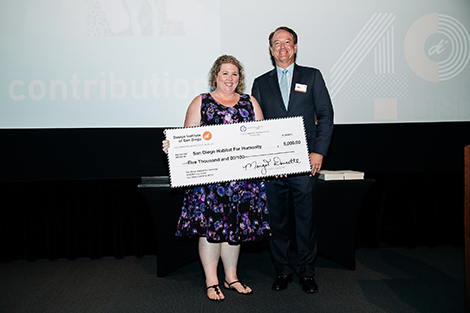 San Diego Councilman Chris Ward sent a special commendation to mark the occasion.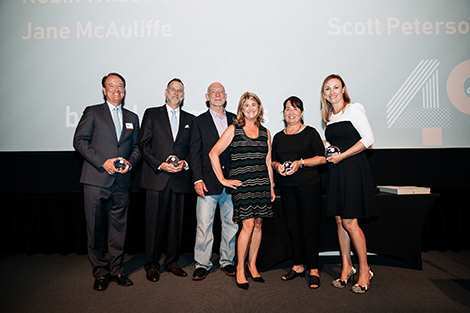 During the awards presentation, CEO Margot Doucette acknowledged DI board members Bastiaan Bouma, Berta Cuaron, Daniel Devine, Dennis Doucette, Jane McAuliffe, Natalia Warden, Robert Wright, Robin Wilson Carrier and Scott Peterson, who played integral roles throughout the school's recent successful WSCUC accreditation.
Other awards included:
Outstanding Faculty Awards: Isabelle Odjaghian and Lily Robinson
Alumni Service Award: Corine Maggio
Director's Award: Student Services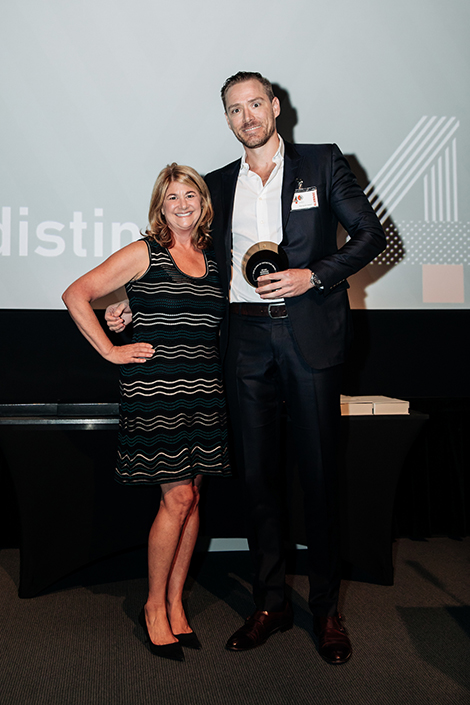 The Alumni of Distinction award was presented to alumnus Ryan Gordon Jackson, a celebrated contemporary furniture and rug designer based in Los Angeles. His designs have been featured in publications such as Elle Décor, Architectural Digest, Galerie, LUXE, Elle Decoration China, and Interior Design Magazine. After accepting his award, Gordon Jackson spoke fondly about his time at DISD, his life after graduating in 2004 and how he credits DISD's program for teaching him the skills needed to succeed in the industry and to express his design point of view.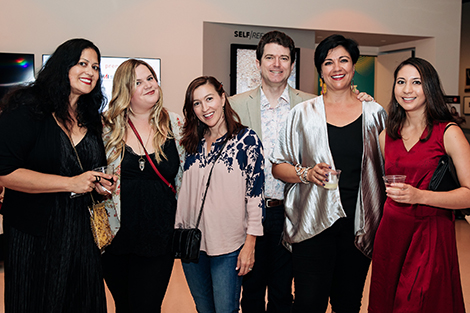 Design Institute of San Diego was founded in 1977 as the Interior Designers Guild, a specialized institution focused only on interior design. Recently ranked the #2 interior design program in the nation by Schools.com, DI continues to be the only program in San Diego offering a Bachelor of Fine Arts degree in Interior Design. Over the past 40 years, DI has helped shape the careers of scores of interior designers, including published and award-winning designers such as Robin Carrier Wilson, Kelly Hinchman, Jefrey Alan Marks, Ryan Gordon Jackson and James Denton.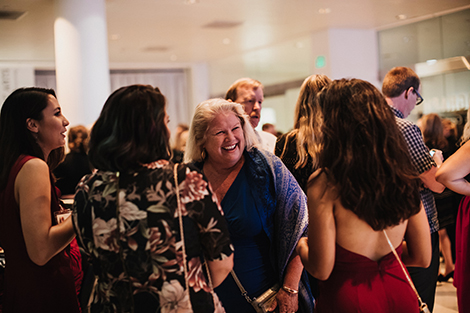 For more photos from the 40th Anniversary celebration, visit the school's Flickr page.
About Design Institute of San Diego
Design Institute of San Diego (DI) has been educating award-winning interior designers for more than 40 years. The WSCUC and CIDA-accredited Bachelor of Fine Arts in Interior Design degree program focuses on developing outstanding creative and technical skills. DISD's 35-member faculty of top working professionals teach students to think and design critically, globally and sustainably. DI alumni include many of the region's most prominent interior designers. The Institute's Classroom Without Walls initiative gives students hands-on professional experience while serving the needs of nonprofit community service groups throughout San Diego. For more information, visit www.disd.edu and follow us on social media Twitter, Facebook and Instagram.