Design Institute of San Diego Celebrates ASID SD Design Excellence Award Wins
September 17, 2018 | Awards & Recognition
SAN DIEGO, CA, September 12, 2018 /24-7PressRelease/ — Design Institute of San Diego (DI), announced today that its students, faculty and alumni earned an impressive 21 awards at the 2018 American Society of Interior Designers (ASID) San Diego Chapter Design Excellence Awards. The event celebrates the best San Diego interior designers, industry partners, and students in more than 20 categories as judged by their design-industry peers. DI students, alumni, and faculty were honored for their work in over 20 categories.
"We are so proud of all our talented students, alumni and faculty who were honored at this year's ASID Design Excellence celebration," said DI CEO Margot Doucette. "For over 40 years, DI has educated the next generation of interior designers and seeing so many of them go on to successful careers gives all of us a tremendous sense of pride."
FACULTY AWARDS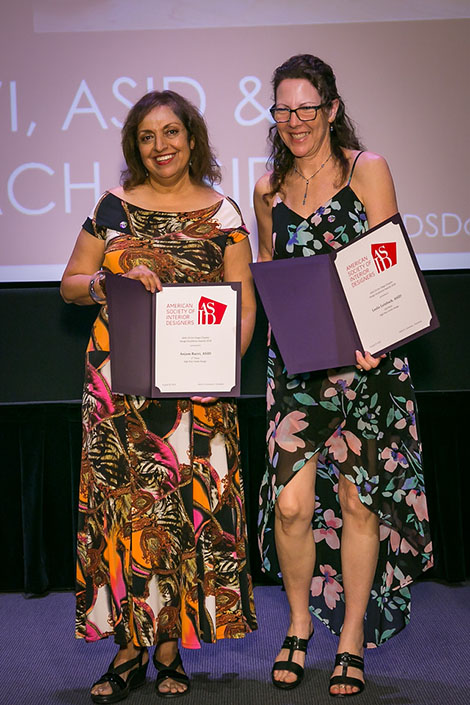 Design Institute of San Diego faculty are working professionals in the interior design industry. As they teach and motivate students, many continue to work in the industry. One of DI's favorite faculty members, Interior Design Studio and Lighting Instructor Anjum Razvi, was honored this year. She took home second place in the High Rise Condo category and first place in Best Hospitality Design category.
STUDENT AWARDS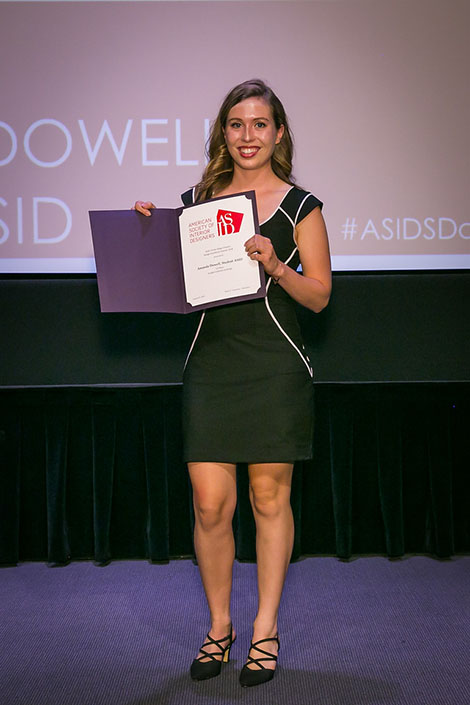 Four of DI's students received seven awards for projects submitted in the student award categories: Student Sustainable Design, Student Commercial Design, and Student Residential Project. Students swept the Commercial Project Category with Amanda Dowell taking first place, Britnie Cowling earned second place and Hope Knuckles collecting third place. In addition, DI Student Allie Gutierrez won second place in the Student Residential Project category and Britnie Cowling collected her second award, first place in the Sustainable Design Project. Amanda Dowell earned second place in the Sustainable Design Project category, her second win overall.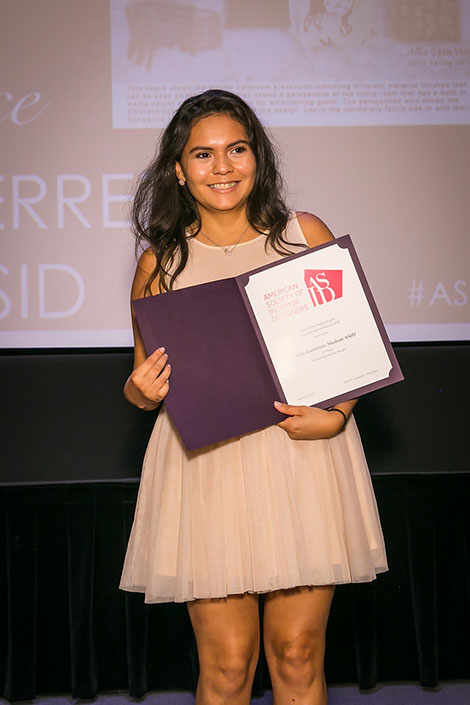 ALUMNI AWARDS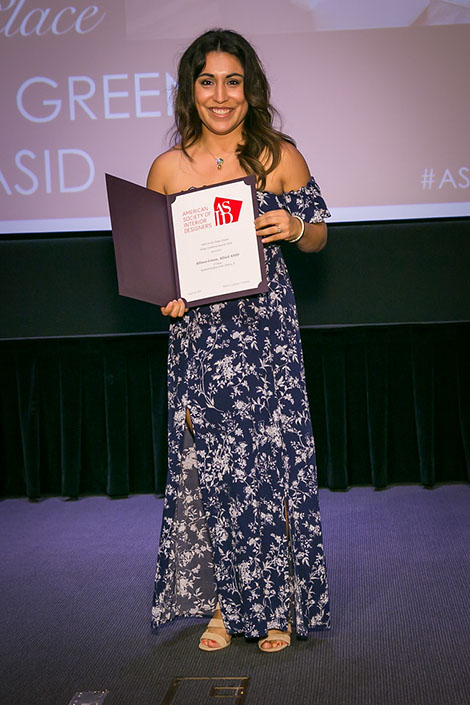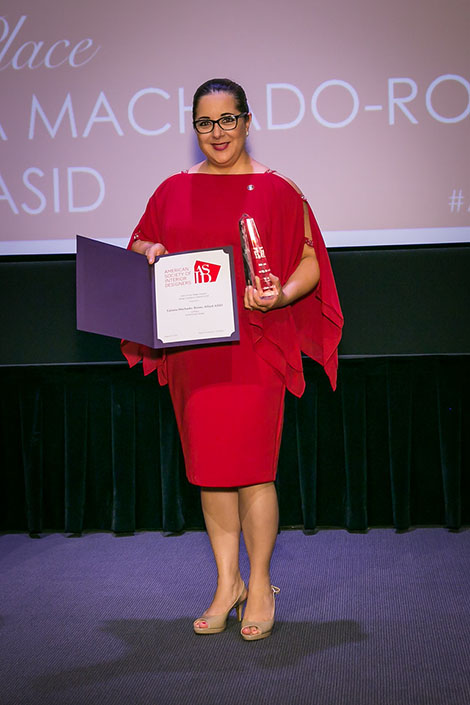 Design Institute of San Diego alumni go on to pursue successful careers as interior designers after graduation. Tatiana Machado-Rosas who is Senior Designer and Department Head at Jackson Design and Remodeling took home two awards, including a first place win in the Small Kitchen under 250 sq. ft category. Her colleague and fellow DI grad Alison Green earned three awards.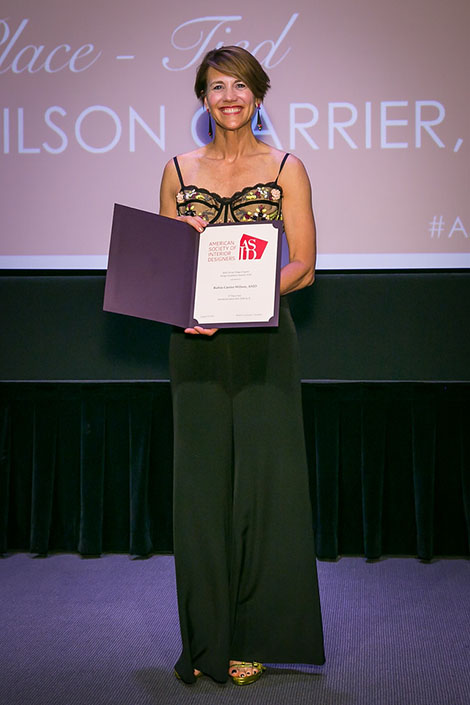 Another DI graduate, Robin Wilson Carrier, received four awards this year, including both first and second place in the Multi Family Living Design category.
Michelle Strausbaugh, Allied ASID Member and DI alumni took home four awards, including three first place awards for projects in the categories High Rise Condo, Universal Design and Singular Residential Space categories.
About Design Institute of San Diego
Design Institute of San Diego (DI) has been educating award-winning interior designers for more than 40 years. The WSCUC and CIDA-accredited Bachelor of Fine Arts in Interior Design degree program focuses on developing outstanding creative and technical skills. DI's 35-member faculty of top working professionals teach students to think and design critically, globally and sustainably. DI alumni include many of the region's most prominent interior designers. The Institute's Classroom Without Walls initiative gives students hands-on professional experience while serving the needs of nonprofit community service groups throughout San Diego. For more information, visit www.disd.edu and follow us on social media Twitter, Facebook and Instagram.
About the ASID San Diego Design Excellence Awards
The purpose of the ASID Design Excellence Awards Competition is to recognize and reward outstanding interior design by ASID San Diego Chapter Members, and to encourage and inspire new ideas and showcase innovations in the design and furnishing of interior spaces. Submissions were judged, and winners determined by a committee of ASID Professional Interior Design Members from a neutral ASID Chapter to avoid any conflict of interest. For more information, visit www.casd.asid.org.
All images are copyrighted by Milan Kovacevic © 2018.