Translucent Concrete
By: Rick Hess, DI
According to Google's online dictionary concrete is "A heavy, rough building material made from a mixture of broken stone or gravel, sand, cement, and water, which can be spread or poured."  With today's technology concrete can now also be described as "light" and "transparent." A number of companies are introducing translucent concrete, an innovative building material that allows light to penetrate its dense surface, thereby revolutionizing the way concrete is used today. It changes the history of concrete as we know it and alters a mix that has been used for thousands of years. After much experimentation, the product can now be seen in architectural and interior environments.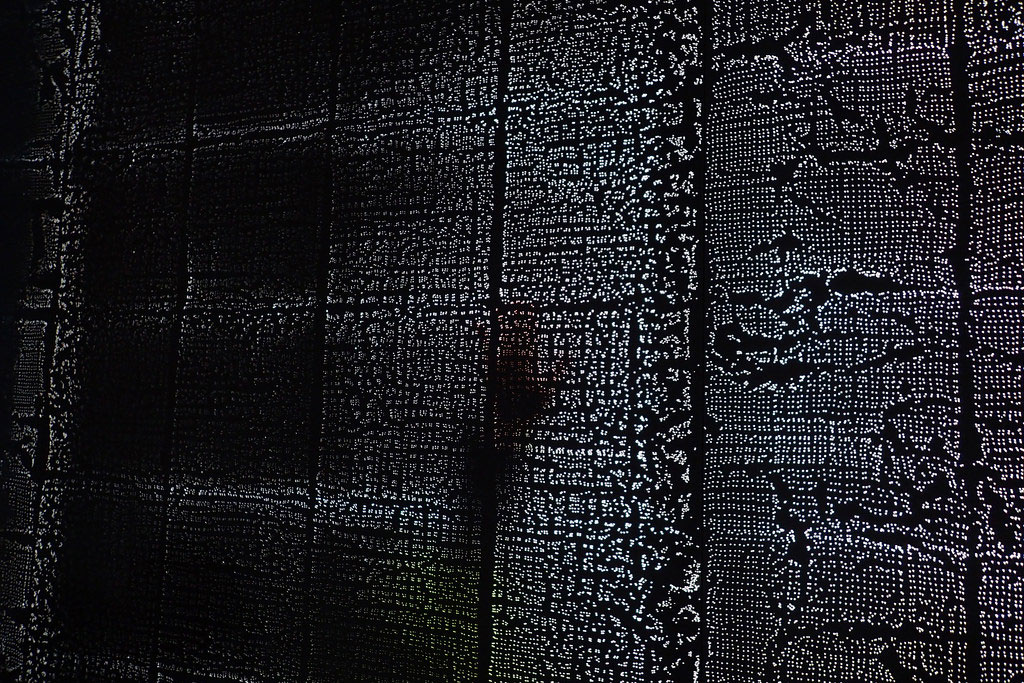 In 2001, Hungarian architect Aron Losonczi created what most people thought was impossible. . .
"Liquid Stone" or "Translucent Concrete"
To create the translucent effect, glass fibers are added to the crushed stone, cement, & water mix. Composed of fine materials only, this product possesses an amazing compressive strength of over 10,000 psi, comparable to that of any high-strength concrete on the market today.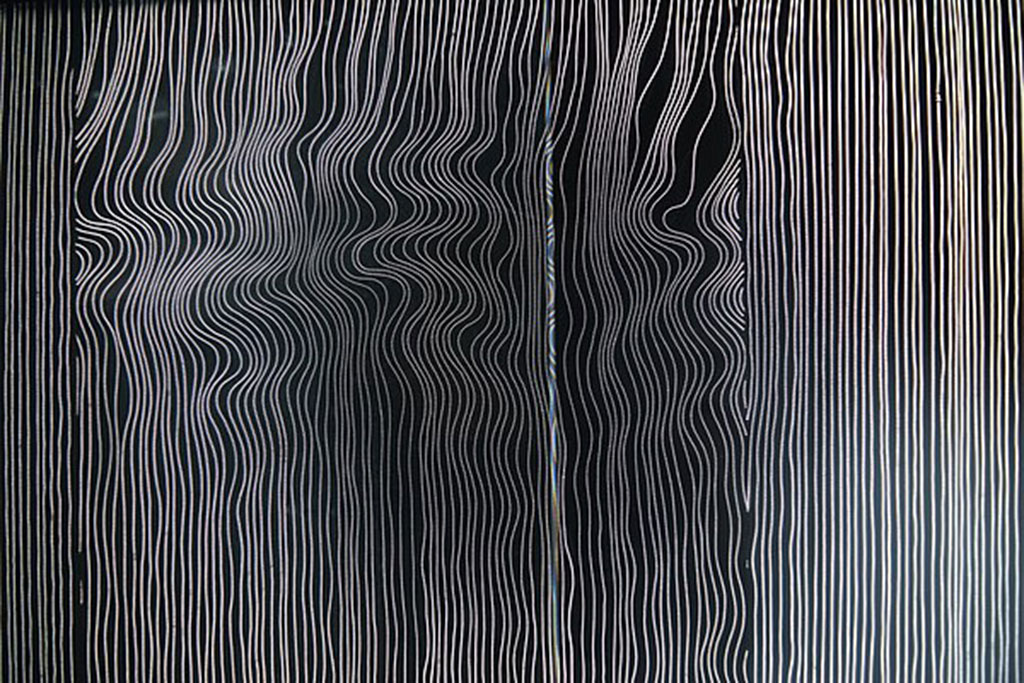 In 2010, architect Giampaolo Imbrighi unveiled i.light, a more advanced version of translucent concrete, in the Italian Pavilion at Expo 2010 Shanghai China.  Made by the Italcementi Group, i.light incorporates small rectangular areas (2-3mm), filled with multi-colored resins, to allow light to pass through. This method is more cost effective than adding glass fibers to the mix and i.light panels can be manufactured more rapidly than other translucent concrete materials. In preparation for Expo 2010, the contractor produced 200 panels per day. With over 20% of natural light reaching the interior, artificial lighting costs can also be reduced.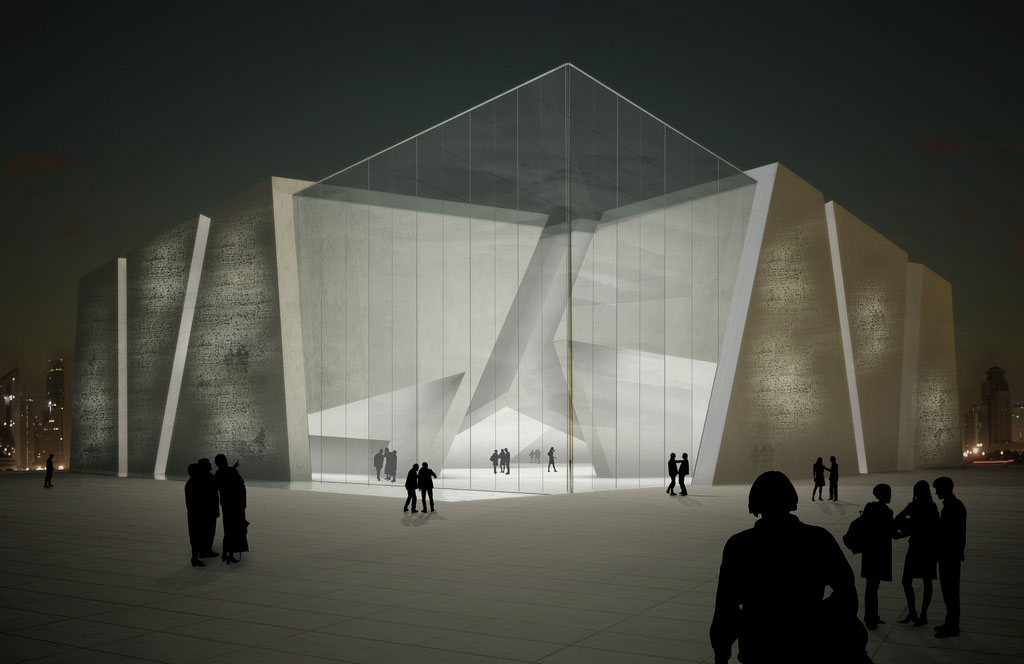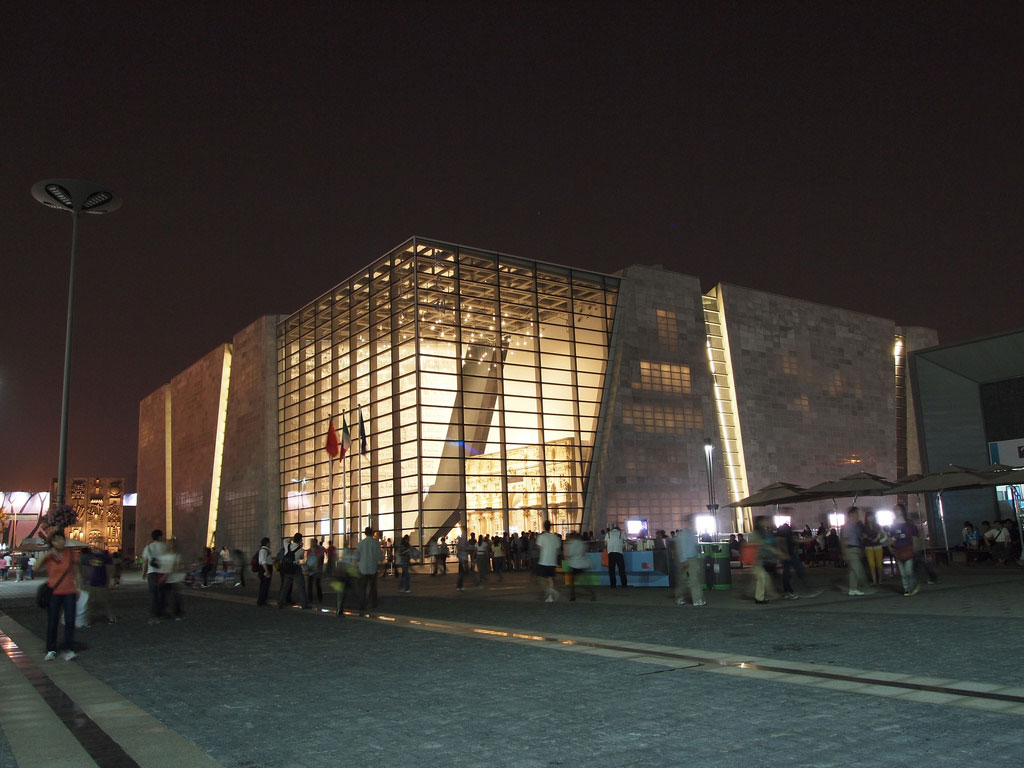 A number of companies now produce and manufacture translucent concrete, including LUCEM, Litracon , Italcementi Group and Luccon. Products like i.light were used at the Expo 2010 to show the incredible benefits the material has to offer.  These companies are also continuing to display their new inventions at expos around Europe.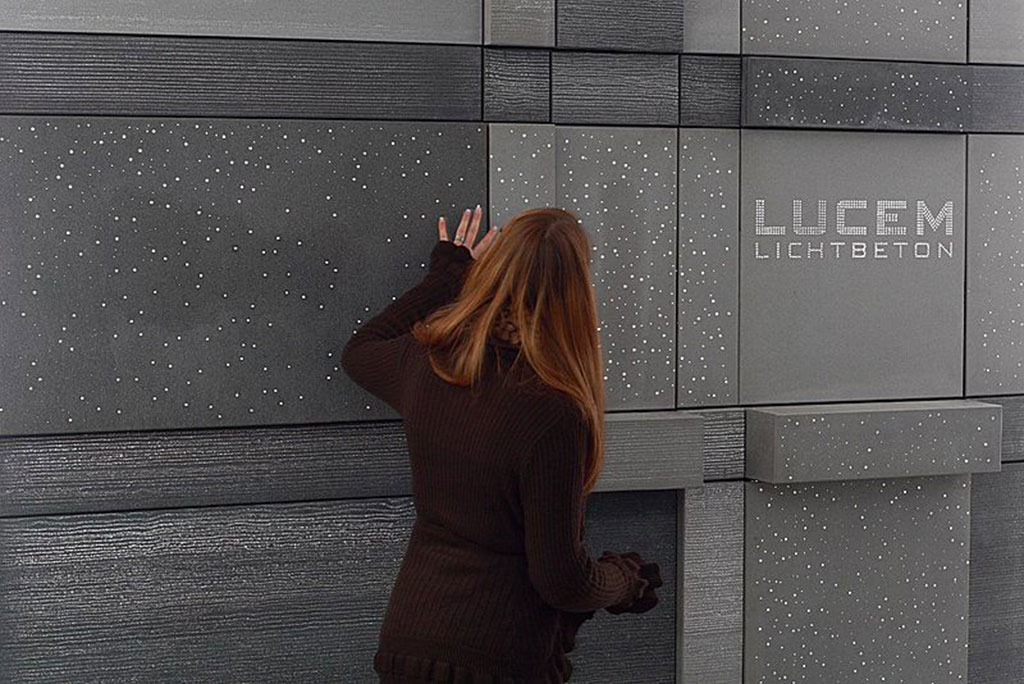 A material that's been used for thousands of years has been completely transformed into one with endless possibilities. Translucent concrete lightens a building's visual weight by acting as a source of illumination and, more importantly, drastically decreases energy consumption, helping the design world address an issue it has been struggling with for decades.
Sources:
http://inventors.about.com/library/inventors/blconcrete.htm
http://www.jimmyakin.org/2004/07/translucent_con.html
http://www.gizmag.com/go/5093/picture/
http://boingboing.net/2004/07/08/clear-concrete.html
https://www.flickr.com/photos/meneghetti/3563731262
https://www.flickr.com/photos/heyitschili/4751390576/https://www.flickr.com/photos/theunissenron/32318280743/
https://commons.wikimedia.org/wiki/File:LUCEM_Translucent_Concrete.jpg
https://commons.wikimedia.org/wiki/File:Translucent_concrete_panel.jpg
---