Interior Design Degree: Quick Sketching Progression
Quick sketching has been one of the most valuable tools in design development for hundreds of years.  Design Institute of San Diego's quick sketching class taught by Ann Parker gives its students the opportunity to develop and communicate ideas and concepts by utilizing quick freehand sketch styles.  Rapid visualization and perspective drawing techniques are key elements in communicating ideas with clients in the real world of interior design.  The below examples (done by our very own interior design students and instructor Ann Parker) exemplify not only the communication of ideas, but also the progression and development of various design decisions.
By: Rick Hess, DI
Quick Sketching Progression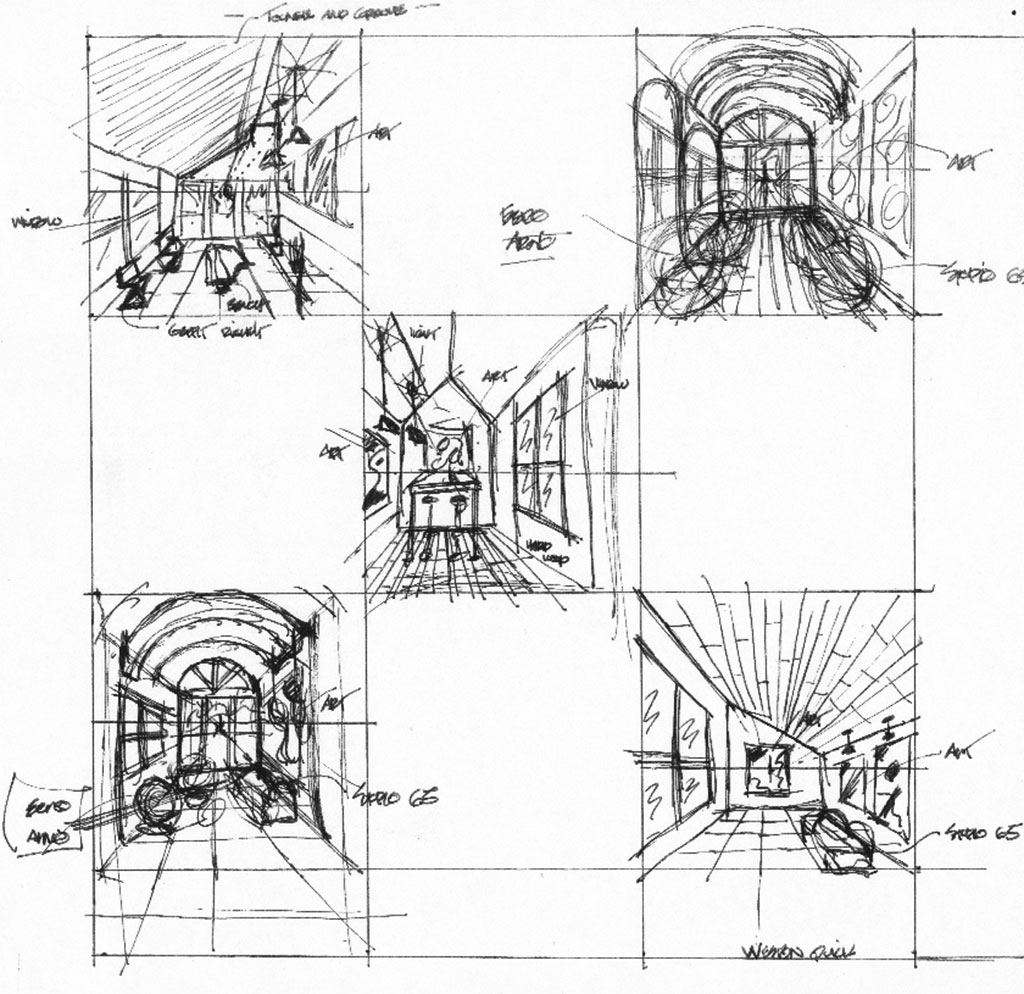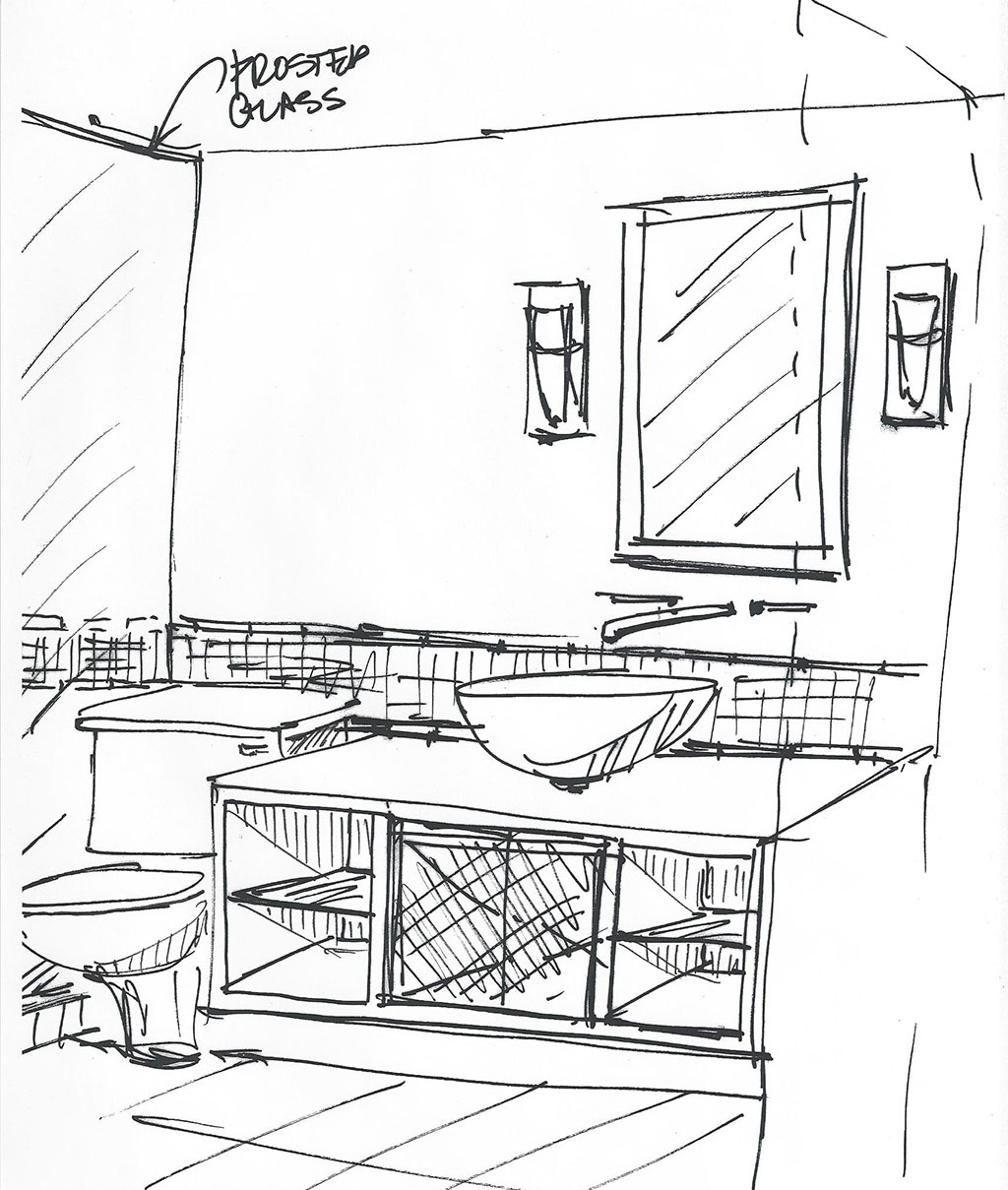 Interior design ideas typically start with a quick sketch or series of sketches.  The drawings above illustrate the early stages of interior design development.  Three-dimensional space starts to come together and rooms begin to form, allowing the client to visualize the beginning of these wonderful ideas.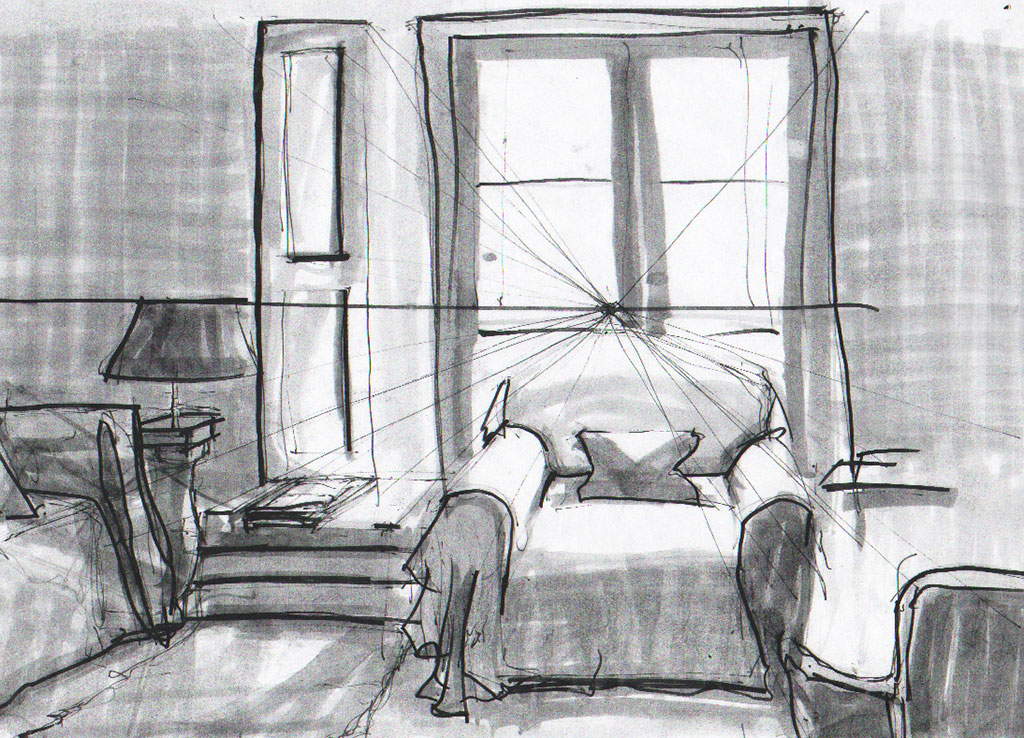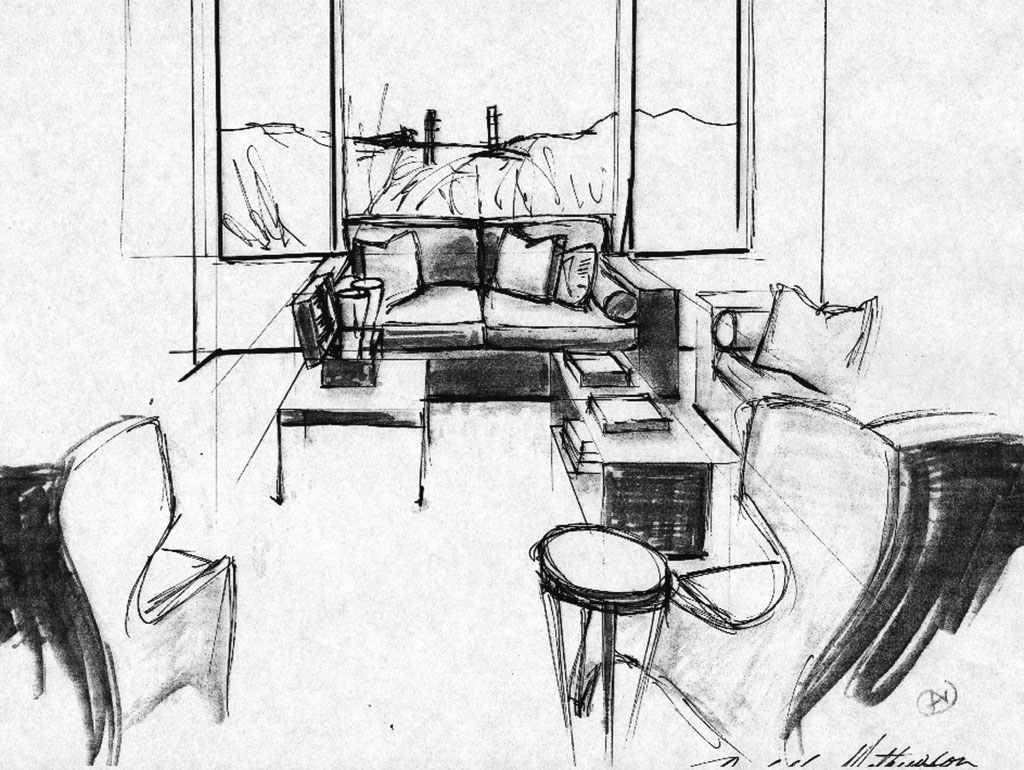 Layers of shade and shadow can eventually make their way onto the surface of the media, revealing developed form and texture.  Clients then begin to put themselves within the space feeling the realness of form and organization.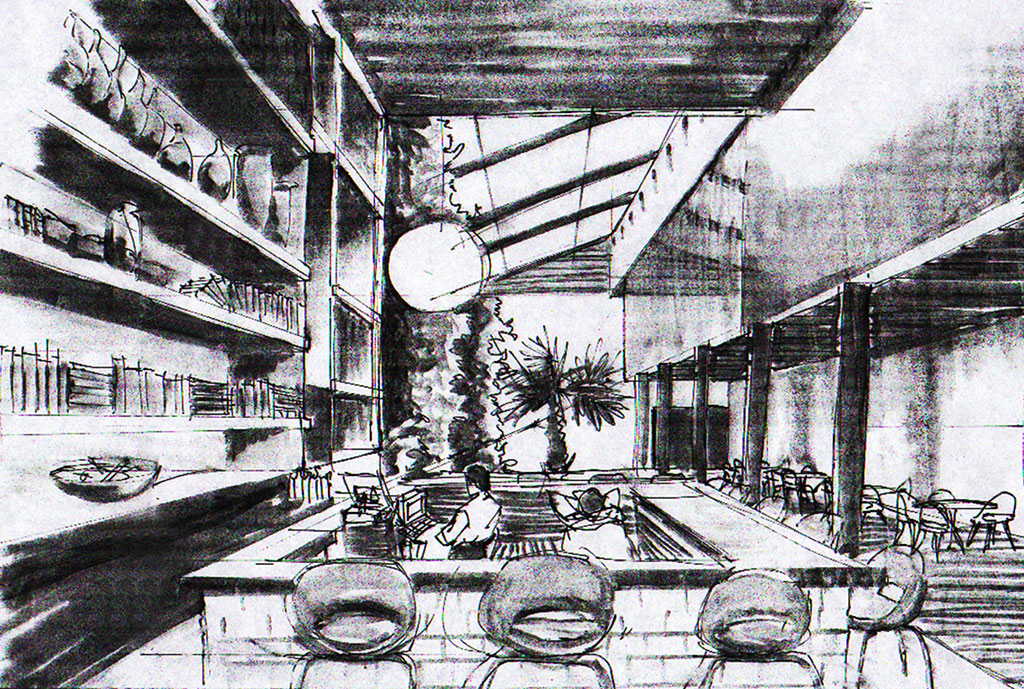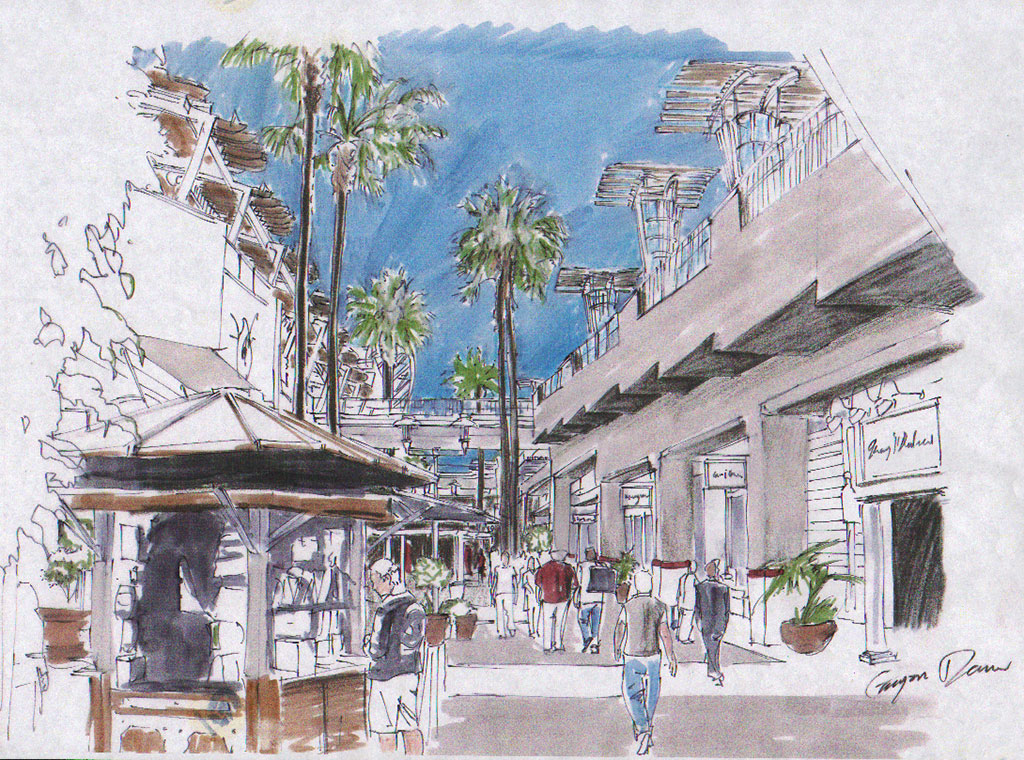 As color makes its way onto the drawing a true feeling of reality begins to occur.  What was once a simple black and white sketch is now a developed concept bringing life to the three- dimensional scene.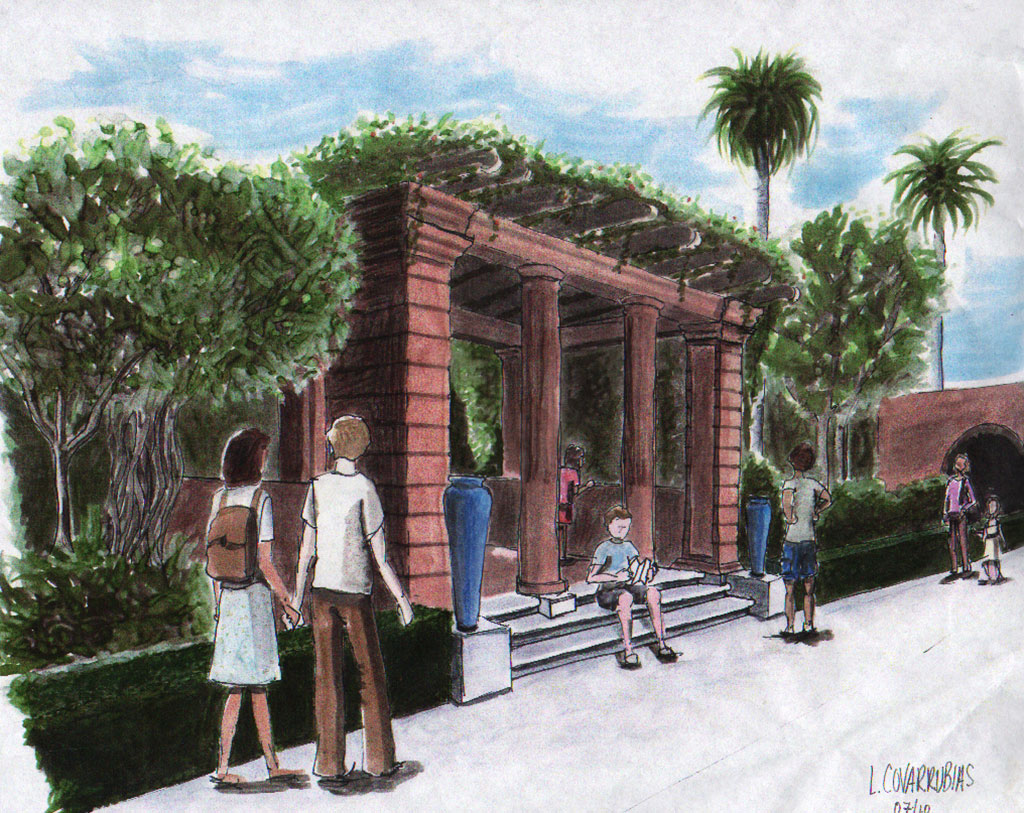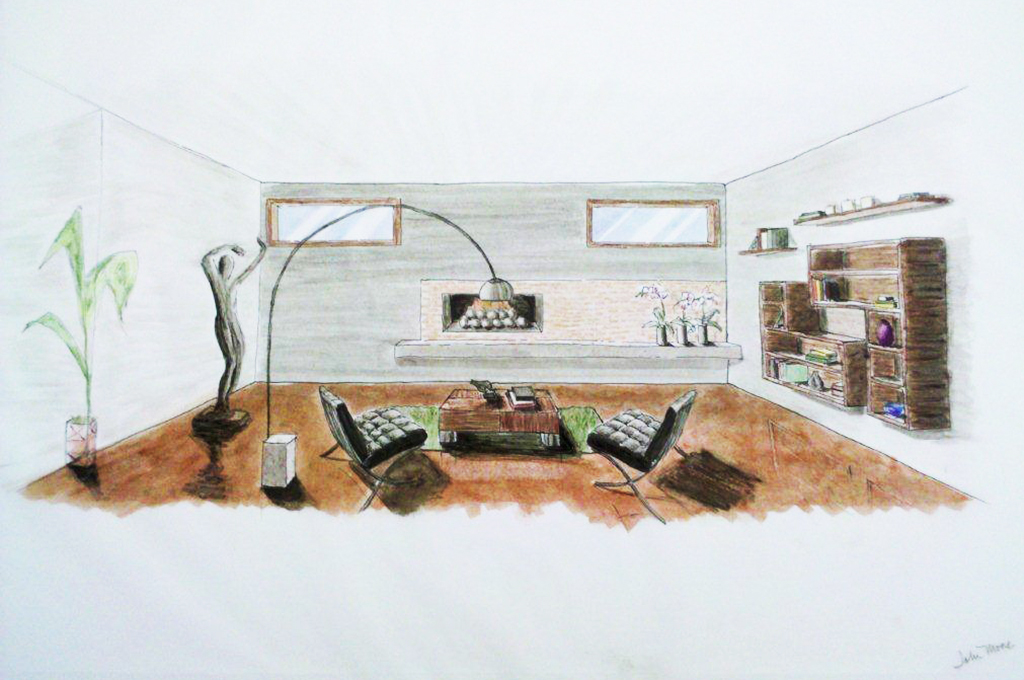 Interior design careers start with learning to draw and sketch.  Students at Design Institute develop the necessary skills in their quick sketching class to truly make the most of their interior design ideas.  The design progression of these concepts typically starts with a sketch, and learning these techniques is not as difficult as one might think.  Watch our very own interior design instructor Ann Parker in action as she demonstrates strategies in developing the invaluable tool of quick sketching.
Learn to quick sketch by clicking the link below:
---