How Does Student Financial Aid Work for Transfer Students?
Part of deciding on an interior design degree program includes breaking down your monthly expenses to see where your education will fit in.
At Design Institute of San Diego, we advocate on behalf of students to make sure they can get the aid they need to fund their education.
"About 70 percent of students attending DI use financial aid funds," says Jackie Gloria, DI's Financial Aid Director.
If you are a transfer student, you have probably already gone through the following but whether you've done this before or not, any investment in your future deserves careful consideration and an opportunity to weigh all the options.
There are a variety of different ways to fund your future—beyond the Free Application for Federal Student Aid (FAFSA)—that may be available to you if you already have a degree.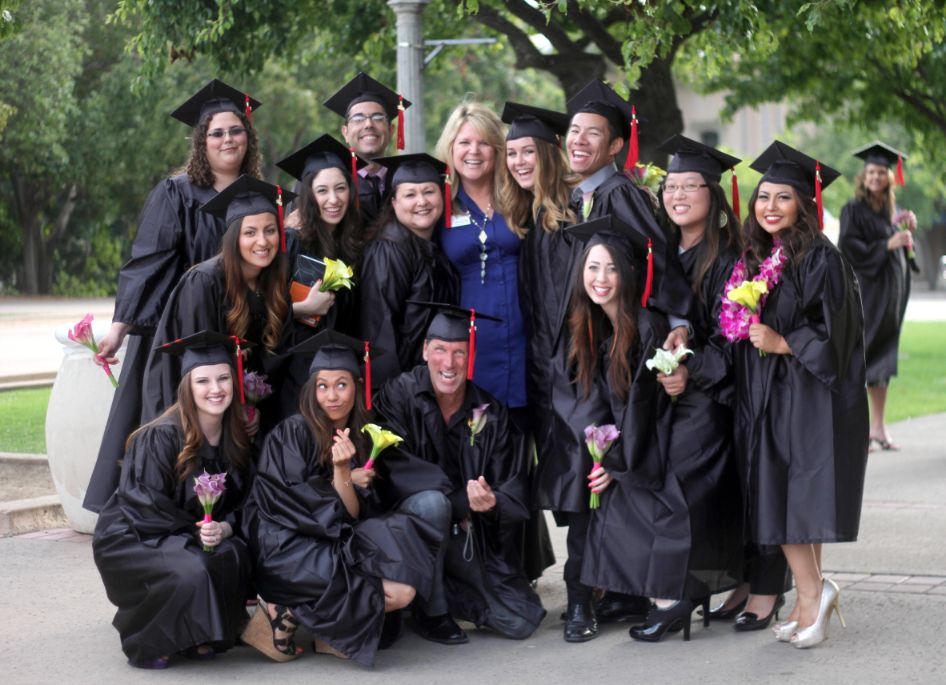 What is Financial Aid?
Before we talk about how to apply for financial aid, let's talk about what it is.
The financial aid program's goal is to help families and students pay for college. Financial aid covers a wide range of educational expenses, including tuition and fees, books, supplies, and course packs.
Financial aid is widely used by students—roughly two-thirds of university students throughout the U.S. who are taking a full schedule of classes receive financial aid.
DI's Commitment to Student Success
Every student at Design Institute of San Diego gets personalized attention from our Financial Aid Department to ensure they understand their options.
Beyond our devotion to design, we are devoted to seeing our students succeed, and we know that a big part of that is providing financial resources.
Financial Aid at Design Institute of San Diego
In addition to federal and state financial aid, scholarships, and grants, the Design Institute of San Diego also awards scholarships and grants to students and transfer students each semester, through an application process.
Financial Aid for Transfer Students
How is applying for financial aid as a transfer student different from applying for financial aid received as an incoming freshman? Course credits transfer between institutions, does financial aid carry over as well?
While transfer students need to reapply for financial aid when they change schools, DI has additional scholarships and grants just for transfer students.
For example, at DI, transfer students are eligible to receive a transfer grant of $3,000.
"DI's transfer grant is important to students because it automatically reduces their debt as they transition as a new student for the first two semesters," says Jackie. "It also helps them set goals that may position them to receive more scholarship money at DI or from other outside sources."
Another grant that new incoming students and second-year DI students can apply for is the Directors Grant. This DI-specific grant requires a 3.5 GPA and sets students on the right track for academic success.
We also accept veteran benefits and the yellow ribbon program, which enables eligible veterans to attend Design Institute with 100 percent of their tuition paid.
Getting Personalized Assistance About Financial Aid
One of the ways DI is different from other schools is we provide personalized one-on-one meetings via Zoom with students and their families.
In these meetings, we discuss federal and state financial aid eligibility, repayment terms, and budget planning.
"We also host a Money Management Workshop every spring that covers everything from the importance of good credit to budget planning," adds Jackie.
"I think all of this contributes to DI's low default rates and this September, our published rate will be zero! The default rate is the way the Department of Education measures the percentage of students who attended your college and are paying back their loans. A zero default rate is very hard to obtain and this is the second time that DI has obtained it."
We are committed to giving you every opportunity to set you up for success.
How Do You Apply for Student Financial Aid at DI?
"Being a private college comes with some big advantages," notes Jackie, "Students are able to enroll last minute and still utilize financial aid. We also get to know our students and can give them sound financial advice, like the importance of living on a budget, not over borrowing on student loans, and making cash payments (even if they are small) while attending college will lower their debt at graduation."

If you'd like to request or complete a financial aid package for any school year, the only deadline is the Cal Grant deadline of March 2. There is no deadline for filling out FAFSA.


Financial Aid Facts
The government and state, as well as local and private institutions, all provide different types of financial aid. The Federal Student Aid (FSA) office is the most well-known provider of financial assistance. They are an entity of the U.S. Department of Education and approve over $120 billion dollars per year in aid.

Finding the right option for you can be like finding a needle in a haystack. So let's break down the different types of loans and their requirements.
FAFSA
The Free Application for Federal Student Aid, also known as FAFSA, is the first step toward securing federal financial aid for both first-time and transfer students. It is a simple process, but it does take some time.
If you are under 24 years old, you are considered a dependent under FSA regulations and will need to include your parent's financial records. There are specific circumstances that may qualify you to file as an independent.
The FAFSA application is filed before the start of the academic year and needs to be re-filed every year.
In order to be eligible for federal aid, applicants must meet some federal requirements, a partial list includes:
Provide proof of U.S. citizenship or legal residency;
Register for selective service;
Not be in default on a previous student loan;
No drug convictions; and
Attend school on a half time basis, at minimum.
Grants
Grants are provided by the federal government, your state government, school, or a private organization.

Two specific grants for transfer and non-first time students include the federal Pell and Federal Supplemental Educational Opportunity Grant (FSEOG) grants, which are eligible to any undergraduate student who meets the family size and income requirements.
You do not have to pay grants back unless you leave the program that the award was intended for, your enrollment status has changed, you received outside grants and scholarships that reduced your financial aid need, or you received a TEACH grant, but did not meet the requirements to fulfill the terms of the grant.
This type of non-repayable fund is reserved for students who show significant financial need. Find out if you qualify.
Federal Loans
Federal student loans are funds that are borrowed and must be repaid with interest. Interest is a percentage of the total loan that you are charged as a condition of accepting the funds. Your school decides the amount you will receive and applies your financial aid package to your school account.
Any leftover funds are returned to you, but you have to use the aid for college expenses only. It is your responsibility to repay federal student loans received in your financial aid package, so it's important to ensure your awards are going directly to your education. Be sure to contact the school's financial aid office for instructions on how to accept the loan proceeds.
Direct PLUS Loans
Direct PLUS Loans are not subsidized. Let's dissect subsidization, because you will see this word many times throughout your educational journey.
Subsidized loans do not collect interest while you are in school, whereas unsubsidized loans collect interest as soon as you receive the financial award. Now let's talk about these unsubsidized PLUS loans.
There are two types of PLUS loans: the Grad PLUS loan, and the Parent PLUS loan.
The Grad PLUS loan is designed for graduate students to borrow money for their education and the Parent PLUS loan is for parents of students. Both graduates and parents can request to defer payments until six months after graduation.
To receive a Direct PLUS loan, all parties need to complete an entrance counseling session to cover the importance of repayment and the consequences of letting the loans go into default. Everyone will be required to sign a promissory note, also known as a contract, which means you agree to the terms.
Direct Subsidized Loans
Direct Subsidized Loans do not collect interest while you are in school, and you don't have to make a payment until six months after graduation. Depending on your year in college and dependency status, loan amounts vary between $5,500 and $12,500 a school year.
To qualify for the subsidized and unsubsidized loans, you must be at least a part-time undergraduate and show a viable financial need. Subsidized loans do not apply to graduate expenses.
Direct Unsubsidized Loans
Direct Unsubsidized Loans are a second option to Direct Subsidized Loans. These loans earn interest from the moment you receive the financial aid award. The same annual financial aid limits apply to the unsubsidized loan, but you don't have to show a need for aid, and graduate students are able to apply for this type of loan.
Direct Consolidation Loan
Direct Consolidation Loans "consolidate," numerous federal loans into one combined loan. Many people will choose a direct consolidation loan because it's free and allows you to have just one interest rate and one monthly payment a month, instead of multiple due dates and interest rates spread out through the month.
Work-Study
Work-Study jobs require graduate and undergraduate students to work part-time in community service or an area related to their major. The Work-Study funds will cover college expenses. These jobs can be on or off-campus, so check with the financial aid office and see what options we have available.
Other Financial Aid Options
The College Scholarship Services Profile, or CSS profile, is a non-federal financial aid program. The CSS Profile is not free and asks for more financial information than FAFSA.
Another type of non-federal financial aid option is private loans. Banks, credit unions, and online lenders offer these types of loans. "Private student loans tend to have higher interest rates and may require a co-signer based on your credit score," notes Jackie. "I typically encourage students to try all other resources while attending, such as cash payments and lowering expenses where ever possible, then borrowing a private loan only for the gap amount not covered by all other aid for tuition."
Jackie continues, "While private student loans should be a last resort, they are necessary for many students to pay for college, and college is a good investment. Smart debt, if managed properly, is good debt.
And the good news is the co-signer can be removed if the student has made 24 consecutive payments on time and has a good credit rating."
Last, but not least, there are thousands of scholarships available based on gender, race, background, marital status, course of study, academics, and more.
You can also visit our financial aid office to see the options we have available for you.
Reach out to the Design Institute's Director of Financial Aid, Jackie Gloria, via email (jgloria@disd.edu) or phone (1-858-566-1200 EXT. 1023) for financial aid information or additional questions, or to schedule a one-on-one Zoom meeting to discuss your options.
At Design Institute of San Diego, we want you to get the most out of your education. Our institution is WSCUC accredited- and the CIDA-accredited Interior Design program specializes in hands-on, individualized attention from our faculty and staff. Our financial aid department is no different. Connect with us for a personalized conversation around financial planning for your education.
---