How COVID-19 is Affecting the Interior Design Industry
The entire world is being redesigned right now. From work to play, our approach to functional yet aesthetically pleasing design is undergoing a massive transformation.
As designers, we can use this time to recenter and push the limits of what we know about interior design to build a more sustainable future.
Although a lot is up in the air right now, the one thing that has not waivered is our devotion to design. So, what does the future of design look like?
We've sat down with Design Institute of San Diego graduate, Lorraine Morgan, who is currently working as the Studio Director and Design Manager at the Design and Architecture firm, Gensler, to discuss the changes she's seeing in the industry first-hand.
How COVID-19 is Affecting the Interior Design Industry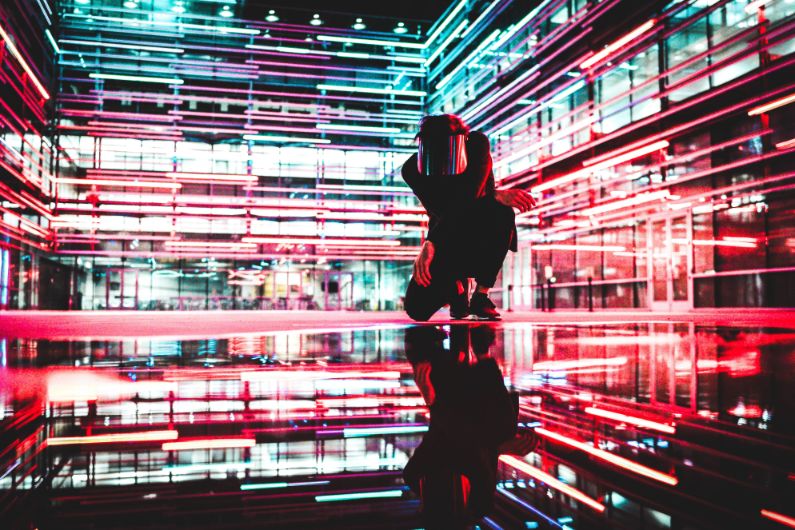 Balancing Social Distancing with Collaboration
Recovering from a global pandemic necessitates innovative design thinking, especially in places where people may come into close contact with one another. As our personal bubbles have increased to six feet for the foreseeable future, stores and offices are reconsidering the ways they are laid out.
Plexiglass and non-porous materials, like copper, bronze, and brass, will now get their time to shine as integral elements in safe workspace design. Not only will these germ-resistant surfaces and materials make it easier to clean surfaces, but it will also cause germs to dissolve at an expedited rate. "I think we will also see a lot of touchless technology, more surfaces and finishes that can be easily disinfected, as well as less dense open plans as we rethink dynamic seating," advises Lorraine.
Office redesigns aren't limited to just commercial spaces—residential design ideas may become more similar to commercial design, as more people work from home on a temporary, or even permanent, basis.
Lorraine adds, "As working from home continues to be an option for many companies in the foreseeable future, there will be a consideration around space utilization moving forward, particularly as many companies have found working remote to be successful."
With that being said, the focus of commercial office spaces will center on collaboration and increased social space, as those are two elements that can be difficult to replicate in a work from home environment. Meeting rooms and desk configurations will also be getting makeovers in layout and material (think cubicle, but make it chic).
Blending Environments: Where the Physical Meets the Virtual
Speaking of working from home, the way that residential spaces are designed will expand to incorporate not only the physical experience but the virtual experience, too.
Lighting, acoustics, and striking the perfect balance of personal and professional will continue to be front of mind as the necessity of having a flexible, sometimes multi-functional, working space at home has made itself clear.
Commercial and residential offices aren't the only space we're seeing physical and virtual environments meld together: post-COVID-19, we'll be seeing a lot of changes in the way that grocery stores are designed, too.
Online grocery ordering can be an expensive transition for smaller grocers to consider when compared to phone ordering, but for the larger supermarkets, we'll be seeing less of a focus on checkout lanes, and more room for online order pickup and delivery.
Another move we'll be seeing as social distancing becomes an item on design checklists is a change to self-serve food bars, beverage bars, and cafes. Certain grocers may opt to have these food bars removed completely to create more space for patrons to practice safe social distancing. For others, we'll see an increase in hand sanitizing stations and staff enforcement to ensure that these stations are being used before self-service.
Some other ways social distancing practices can be incorporated into grocery store design moving forward are through floor signs that only allow one-way traffic, breathable entry ways, and high-end air filtration systems.
Current Challenges and the Future of Interior Design
These uncertain times have come with no shortage of challenges: the way we shop and work will never be the same, and as designers, we have a new list of considerations to keep in mind when designing spaces.
When speaking with Lorraine about how her experience at the Design Institute of San Diego prepared her for this moment in time, she mentions:
"My education experience made me more resilient and gave me the strength and confidence to achieve whatever I set out to do. It also taught me to hold my work to a very high standard. If anything, this time of global crisis shows how resilience, strength, confidence and high standards are valuable assets to survive and thrive through this pandemic."
Although there is no clear path forward, we can still do work to turn challenges into opportunities. The more diverse your design skill set is, the more well-rounded a designer you will become.
When asked "what advice would you give to a current student or recent grad?," Lorraine answered, "Never stop being a student." Being open to all tasks and project types were essential to helping her develop new skills, and are one way to turn challenges into opportunities.
Every space in the world is being redesigned right now, giving interior designers the opportunity to give our homes, offices, and stores new purpose.
Staying Connected
Change can be scary, but it also presents us with the opportunity for growth. We are adaptable and will come through this stronger, and more conscious, than ever before.
Although times will never be the same, and we can use our ingenuity and creativity to incorporate our education into the framework of the future.
Want to equip yourself with the skill set needed to jumpstart your career in Interior Design? At Design Institute of San Diego, we are devoted to design, and to our close-knit community of design professionals and students. Let's redesign our world, together.

Lorraine Morgan (CID, NCIDQ) is a Studio Director/Design Manager at the architectural firm, Gensler. Stay up to date with their San Diego office at @genslersd.

---