Global Influences on Interior Design
"The best way to get a good idea is to have a lot of ideas." Today's designers easily access inspiration from around the world through daily social media feeds. While this trove is available to all, some designers are looking to master this new global vocabulary. The walled garden, the heightened perspective, the colorfully patterned textile: what role can they play in our own design process, from the home office to living room ideas?
Global Influences on Interior Design
The designers shaping the future of design are reinterpreting history and culture for a modern sensibility. Is there a global style? Globalization in interior design means the trends and the designers themselves are crossing boundaries. In this worldwide phenomenon we are seeing a sense of freedom characterizing design coming out of Spain, Italy, Japan, the Netherlands, Africa and the Middle East.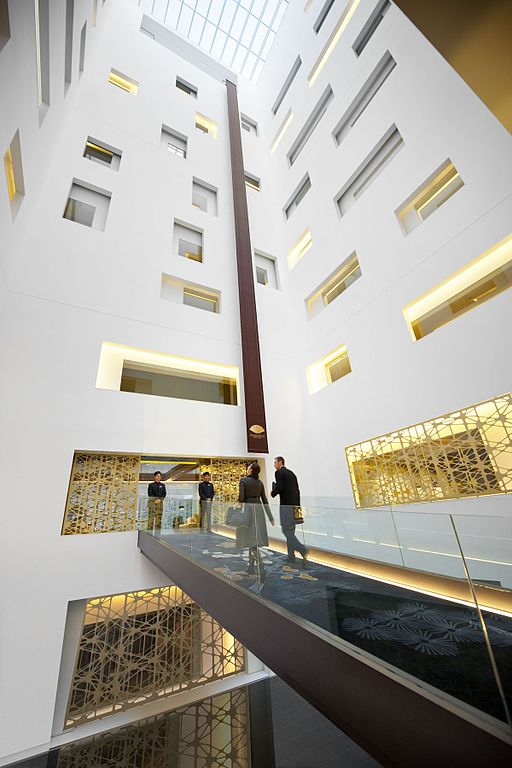 How Does Culture Affect Interior Design?
Scratch the surface of a sublime courtyard, and you will find there is a reason we value it. Designs we love originate in the unique culture and climate of their creator. The courtyards of Mediterranean cultures – from Spain to Greece, Egypt, and North Africa – are part of our grammar of design because they make sense in a hot climate. Courtyards cool the air by drawing it across a basin of water; evaporation and leafy plants pool the cool air and contain it in the center of the house. This indoor-outdoor living room is the palette on which the designer works, arranging water features, vegetation, furnishings, and paving.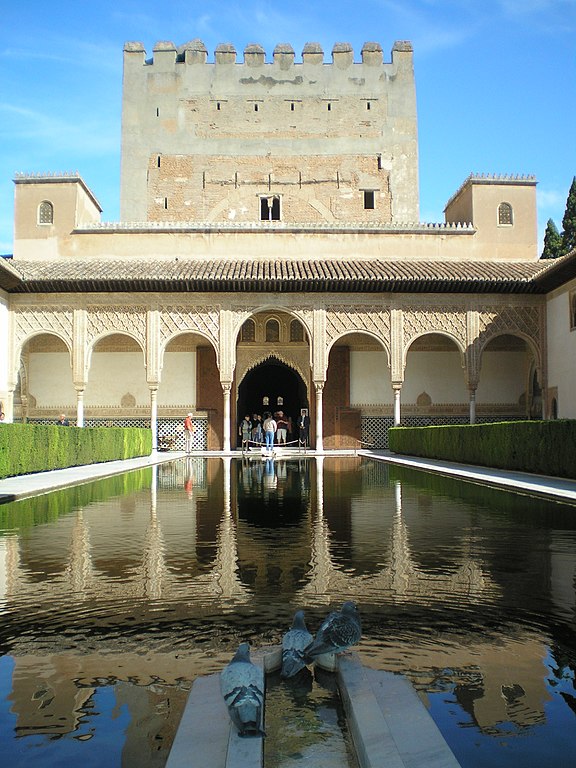 Climate shapes culture in the woven wood latticework of the Alhambra, keeping out the sun's glare, allowing cooling breezes in, permitting occupants to gaze upon the courtyard or street from a vantage point of privacy. Foster and Partners adopted such a screen in their design of Abu Dhabi's Masdar City, using an arabesque pattern to sustainably cool the building interiors.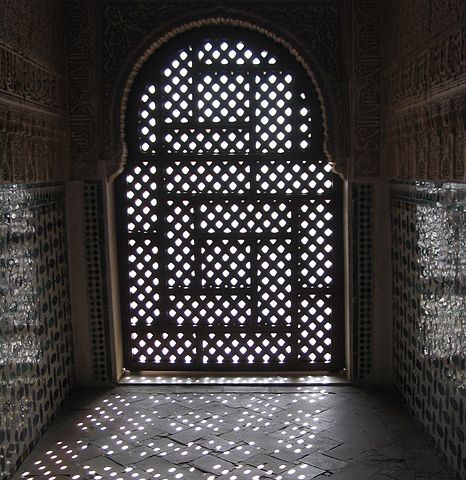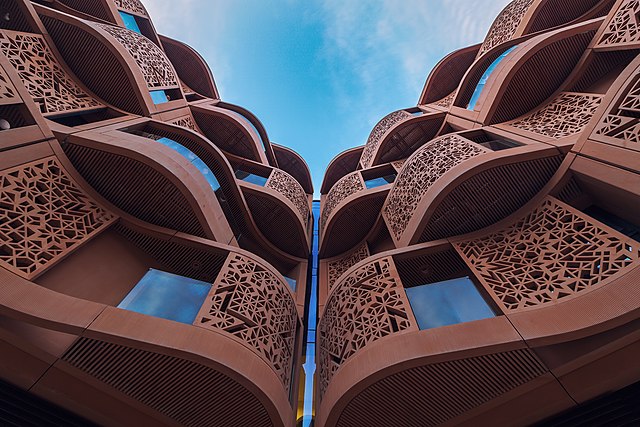 Examples Of Global Influence Interior Design
Innovative Textiles and Fibers
Wood, wool, silk, or ceramic: there isn't much that can't be woven, and cultures have always expressed themselves through innovative textiles. Following this interior design trend, Berlin, Germany-based designer Hella Jongerius' design for the Netherlands' United Nations North Delegates' Lounge, introduced vintage pieces of mid-century modern and post-modern furniture, and a hand-knotted yarn screen with 30,000 porcelain beads. The design affords a sense of space and enclosure, and can be applied equally well to public space or one's living room ideas.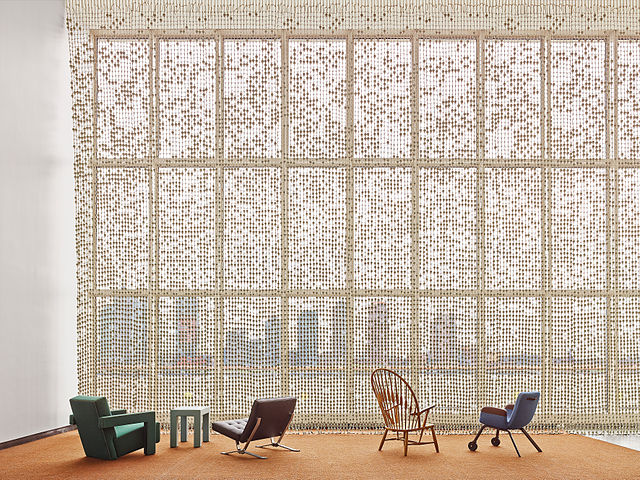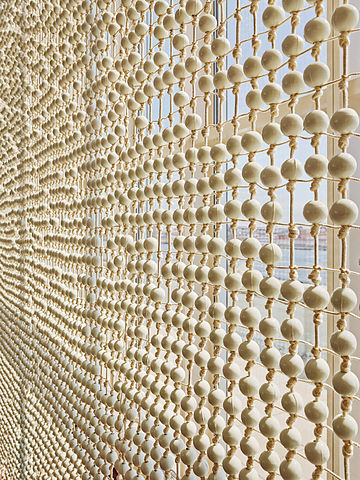 Collaboration
French style gets a Dutch treatment in Amsterdam-based interior designer Marcel Wanders' macramé technique Knotted Chair. Wanders worked with aviation faculty from Delft Technical University to weave cords of aramid fibers – a carbon and epoxy aerospace composite – in reminiscence of a vintage piece equally well adapted to the home office or modern living room.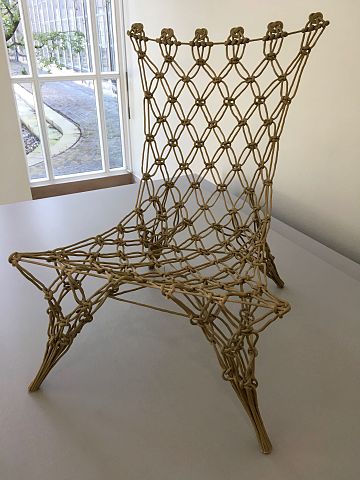 Global design often draws inspiration from place – just ask Italian interior designer Gaetano Pesce, whose modular sofa gets its distinct texture from a kind of bread baked only in Milan.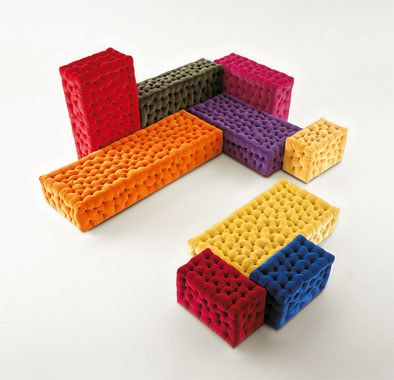 Cultural Appropriation and Fair Trade
Kente, a richly colored textile woven by the Asante and Ewe people of Ghana, conveys meaning symbolically through color and texture. Geometry, pattern, proportion and repetition are woven into long strips on a narrow loom. The pieces are then edge-joined to form large rectangles. Once reserved for royalty, and typically used for garments, kente is produced in unique color palettes and patterns specific to the gender of the wearer.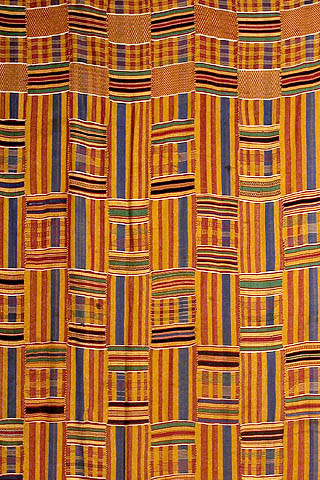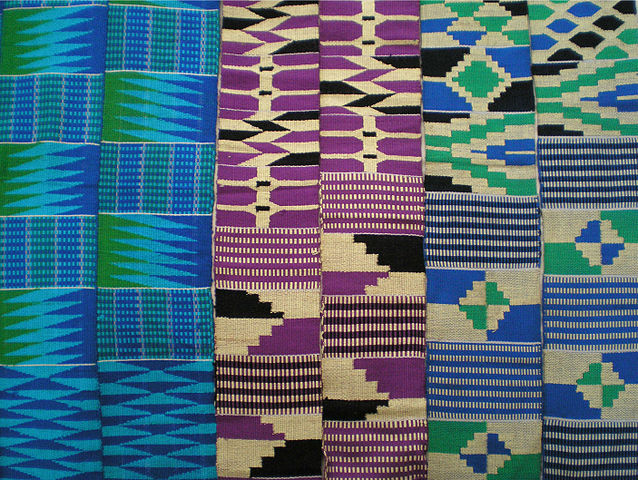 When "African Kente" is painted on a coffee table, or applied to a sofa or cushions, however, Indigenous producers do not participate in the economic benefits, and their regional cultural heritage is blended into a diluted "African" umbrella identity. Cultural appropriation is the taking of an existing cultural form from one group and using it in another context with different meanings. Too often dominant groups profit at the expense of others' artistic and design traditions, a good reminder we can learn the lessons of Indigenous design without copying it.
Interior designers can support cultural producers and their economic well-being through the fair trade movement. By establishing price floors and fostering direct relationships between cultural producers and buyers, certified fair trade is contributing to increased income as well as improved community infrastructure among indigenous artisans.
Seeing Light and Color
International influences on color in home décor include Luis Barragán's Casa Gilardi – a study in vibrant color, drawing on the indigenous hues of Mexican design.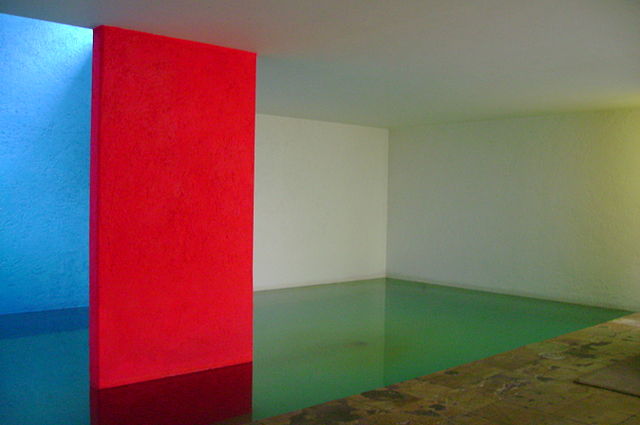 Japanese designer and conceptual artist Yayoi Kusama may be one of the few who have used the pop of color idea successfully in her Obliteration Room, a white-on-white answer to rich color in home décor.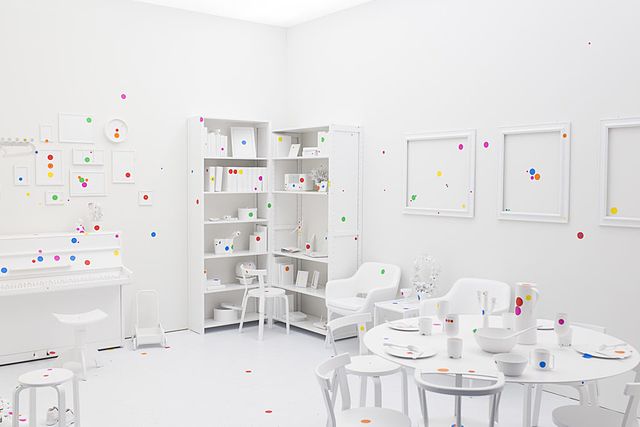 A new approach to light and color is found in the work of TeamLab, whose "Borderless" and "Planets" installations in Tokyo use technologically enhanced warm lighting and digital animation to create immersive experiences. These interior design trends of sensory immersion and enhanced technology influence interiors beyond the realm of entertainment, and are having a global influence from museums and pop-ups to restaurants and retail spaces.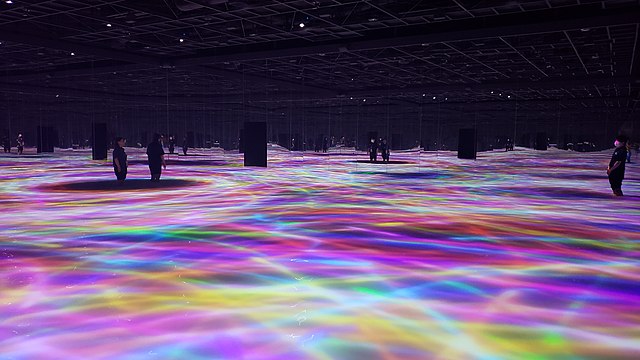 Want to learn more about global influences on interior design?
The Design Institute of San Diego offers a Bachelor of Fine Arts (BFA) in Interior Design Degree Program and a Master of Interior Design (MID) in two and three-year tracks. You'll learn from faculty of practicing interior designers from day one – and get to experience the profession first-hand as an "extern" at an interior design firm. With a degree from Design Institute of San Diego, you'll be prepared for a rewarding career in interior design. Learn more.
By: Crandon Gustafson
AIA IIDA ASID NCARB NCIDQ LEED AP
Full-Time Faculty | Career Development, Externship and Practicum Advisor
Image credits
1 Courtyard entry – By Mandarin Oriental Hotel Group – Mandarin Oriental Hotel Group, CC BY-SA 3.0, <https://commons.wikimedia.org/w/index.php?curid=53166079>
2 Alhambra, Patio de los Arrayanes – By Carlos Delgado, CC BY-SA 3.0, <https://commons.wikimedia.org/w/index.php?curid=8318430>
3 Alhambra, mashrabiya – By Patrick.charpiat — Own Work, CC BY 3.0, <https://commons.wikimedia.org/w/index.php?curid=7611752>
4 Masdar City – By Sa7er90, CC BY-SA https://commons.wikimedia.org/wiki/File:Masdar_city.jpg, via Wikimedia Commons
5 UN Delegates' Lounge – By Ministry of Foreign Affairs of the Netherlands/Frank Oudeman, CC BY-SA 2.0, <https://commons.wikimedia.org/w/index.php?curid=31930020>
6 UN Delegates' Lounge – By Ministry of Foreign Affairs of the Netherlands/Frank Oudeman, CC BY-SA 2.0, <https://commons.wikimedia.org/w/index.php?curid=31930028>
7 Knotted Chair – By Sandra Fauconnier – Own work, CC BY 4.0, <https://commons.wikimedia.org/w/index.php?curid=51006374>
8 Michetta – By bedzine – 053107_michetta_01, CC BY-SA 2.0, <https://commons.wikimedia.org/w/index.php?curid=18518590>
9 Asante kente cloth – CC BY-SA 3.0, <https://en.wikipedia.org/w/index.php?curid=31093421>
10 Ewe kente cloth – By ZSM – Own work, CC BY-SA 3.0, <https://commons.wikimedia.org/w/index.php?curid=4240886>
11 Casa Gilardi – By Ulises00 – Own work, Public Domain, <https://commons.wikimedia.org/w/index.php?curid=5384676>
12 Obliteration Room – By Helsinki Art Museum, The Broad – http://www.thebroad.org/art/exhibitions/yayoi-kusama-infinity-mirrored-roomhttps://www.hamhelsinki.fi/en/exhibition/yayoi-kusama-in-infinity/, CC BY-SA 4.0, <https://commons.wikimedia.org/w/index.php?curid=55133198>
13 TeamLab Planets – By Sasa0403, CC BY-SA https://commons.wikimedia.org/wiki/File:Photos_at_teamlab_planets_tokyo.jpg via Wikimedia Commons
---