Five Principles of Sustainable Interior Design
People, planet, and prosperity: the United Nations has recognized these pillars of development. Our environmental goals must be economically sustainable and support the well-being of the earth's human population. As this vision of sustainable design has led to advances in energy efficiency, the spotlight is now on buildings, their carbon footprint, and interior design.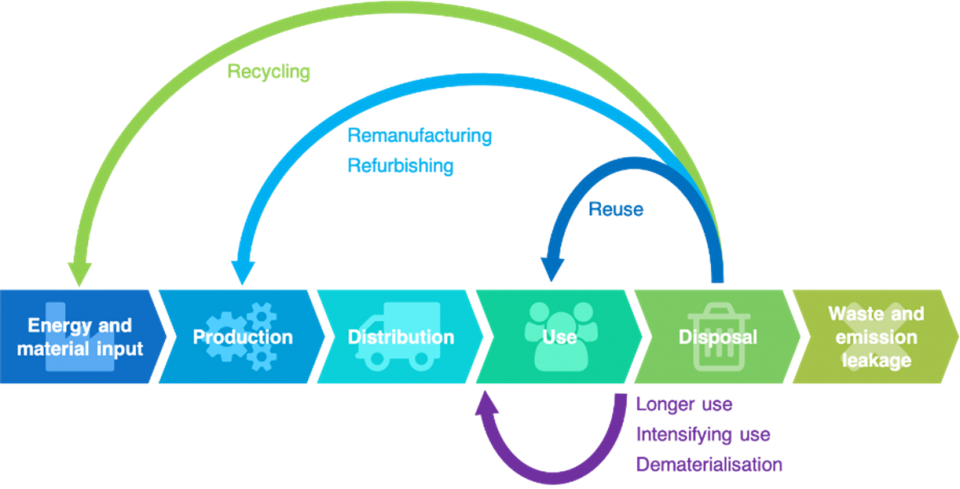 Buildings are responsible for 40% of global carbon emissions. As we reduce their operating energy consumption (for heating, cooling and lighting), designers will turn their focus to embodied carbon, which is the fossil fuel consumption required to manufacture, transport, and install building materials. Embodied carbon currently accounts for 11% of overall building carbon. In selecting materials, furnishings, and finishes that play a part in the carbon equation, interior designers can have significant positive impacts on both planet and people.
We now see the entire design team increasingly committed to eco-friendly construction. Working alongside architects and engineers, interior designers can foster goals of environmentally responsible design by making choices guided by five principles of sustainable interior design: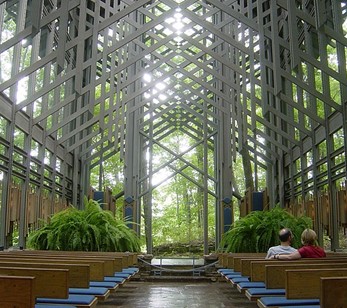 1 – Design for health and wellness
Interior designers put people first, recognizing that building occupants have biological and psychological needs consistent with our sustainability goals. Biophilic design responds to what E.O. Wilson and Stephen Kellert's theory of innate human preference for natural settings and desire to affiliate with other forms of life. Going far beyond introducing plants and views of nature to interior spaces, researchers have identified multiple strategies designers can employ in delivering benefits based on the biophilia hypothesis.
High quality indoor air is a basic biological need. We don't want that "new car smell" – it's a sign the interior finish materials are off-gassing volatile organic compounds (VOCs) – chemicals that break down easily to evaporate into the air we breathe. VOCs can be a source of headaches, nausea, dizziness and worse. Prolonged exposure to high concentrations of some VOCs like formaldehyde has been demonstrated to cause cancer in humans. Negative impacts have been observed in the workers who produce building products and furniture as well as end users.
Tip for indoor air quality: research the Environmental Product Declaration (EPD) for furniture and finishes you are considering. The EPD is like a nutrition label – it tells you exactly what's inside, how the product was made, and its potential health impact.
2 – Apply the precautionary principle
With all of the products, chemicals, and material formulations that are in the marketplace, many design firms and organizations are rising to the challenge by developing product information databases. For example, Perkins+Will's transparency list is based on the Precautionary Principle: if there is no evidence available demonstrating a product's safety, it is best to avoid it.
Plastic, aluminum and foam products are the materials of largest carbon concern. Carpet potentially carries a high embodied carbon load. You can lessen its impact by selecting carpet tile instead of broadloom – a damaged area can be fixed by replacing one or two tiles instead of the whole room. If possible, avoid adhesive or glue, which may contain VOCs. Review manufacturers' product guides. Interface, a leading manufacturer, has not only achieved carbon neutrality for all its products; in 2021 it introduced two new lines of carbon-negative carpet – products that deliver a net carbon saving.
3 – Material sourcing: put planet and people first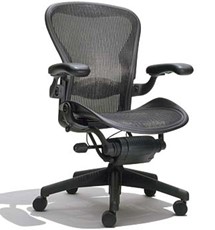 Interior designers make decisions that reduce waste and incorporate recycled materials. Starting in September 2021, the Herman Miller classic Aeron chair now uses 0.5 to 2.5 pounds of recycled ocean-bound plastic, depending on size and configuration. Many manufacturers are working to keep pace with Interface and Herman Miller, so interior designers can turn to resources like the Green House Gas Protocol's Scope 3 to assist their product research.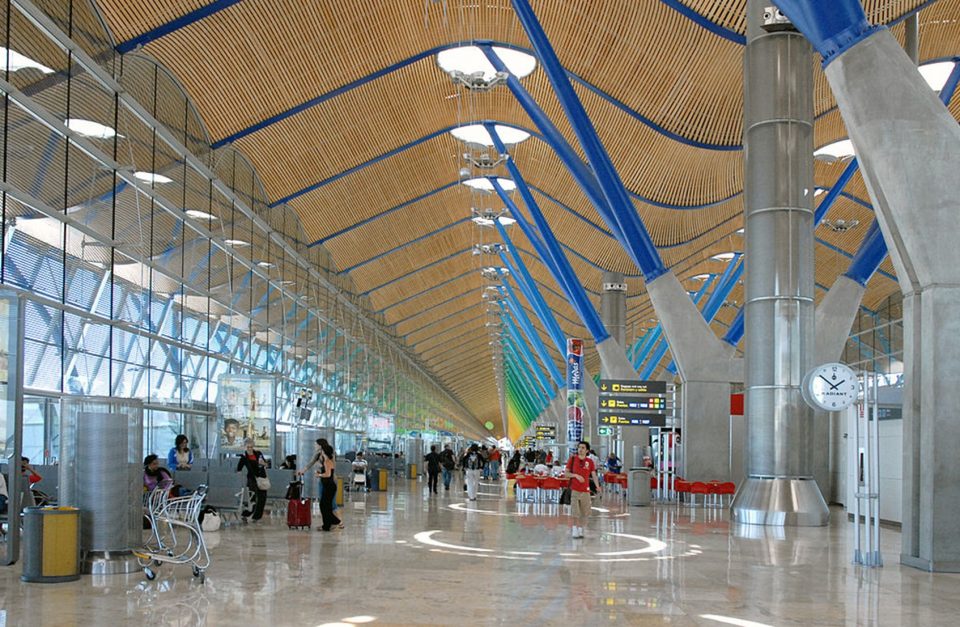 Tip for Material Selection: Source locally. You don't want the value gained by selecting a rapidly renewable material like bamboo to be diminished by a carbon emissions debt to transport it thousands of miles to your project site.
4 – Light interiors strategically with natural and energy-efficient artificial lighting
As operational building energy efficiency continues to increase, the US Energy Information Administration (EIA) projects a 13% reduction in the use of energy to heat commercial buildings by 2050. And, as older model incandescent and linear fluorescent lighting is supplanted by LED fixtures designed to save energy, the EIA foresees commercial buildings using 36% less energy for lighting in 2050 than in 2020.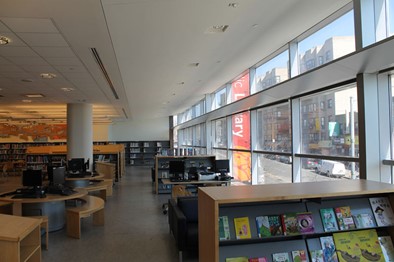 Interior designers will contribute to this trend in two ways: by optimizing the aesthetic and functional design potential of advances in artificial lighting, and by introducing natural daylighting. Natural light is a good thing – it saves on energy and our preference for it means that it can contribute to a biophilic design strategy. But it must be controlled to prevent glare and minimize interior overheating. Properly placed light shelves can reflect daylight deeper into the space while blocking unwanted direct light at the room perimeter. Color selection is another powerful tool for managing light – lighter hues reflect light and increase the overall indirect brightness of the room.
Tip for daylighting: You can use an online sun angle calculator to design for the exact latitude and longitude of your project and model lighting conditions to optimize interiors for control and management of natural light.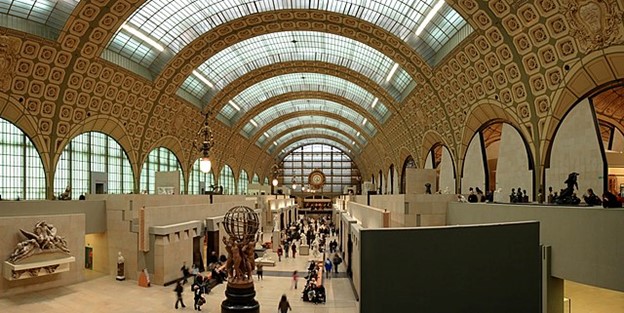 5 – Adaptive Reuse will become option one
The least environmental impact comes when we don't build new, but creatively re-use a building that already exists. The raw material has been extracted and we've already paid the carbon price of transporting the materials and putting them into service. A life cycle assessment (LCA) analysis helps the design team take a holistic approach to understanding a building's impact on the environment over three phases: when it is newly built (mostly embodied energy), during its operation (mostly operational energy for heating, cooling, and lighting), and demolition (mostly material waste).
Tip for adaptive reuse: sustainable interior design is key to reducing embodied carbon in the building re-use process, especially in workplace design and commercial buildings where many tenants successively modify the interior for a variety of uses over the life of the building.
SUSTAINABLE INTERIOR DESIGN AT DESIGN INSTITUTE of SAN DIEGO
The Design Institute of San Diego is committed to a future where interior designers play a leadership role in preserving the planet's resources while providing for the health and well-being of people. At Design Institute of San Diego, all design is sustainable design. We offer courses in sustainable design and environmental science, with an integrated approach to sustainability in our BFA in Interior Design Degree Program and Master of Interior Design (MID) in two- and three-year tracks.
By: Crandon Gustafson
AIA IIDA ASID NCARB NCIDQ LEED AP
Full-Time Faculty | Career Development, Externship and Practicum Advisor
Image credits
Figure 1 – The circular economy by Geissdoerfer, Pieroni, Pigosso, and Soufani, CC BY 4.0, https://commons.wikimedia.org/w/index.php?curid=97396208
Figure 2 – Thorncrown Chapel by Bobak at English Wikipedia. – Transferred from en.wikipedia to Commons by Kurpfalzbilder.de using CommonsHelper., CC BY-SA 2.5, https://commons.wikimedia.org/w/index.php?curid=12685630
Figure 3 – Paints and coatings by Joyful spherical creature – Own work, CC BY-SA 4.0, https://commons.wikimedia.org/w/index.php?curid=55681446
Figure 4 – Aeron Chair by Jtnoonan90 (talk) (Uploads) – Own work, Public Domain, https://commons.wikimedia.org/w/index.php?curid=50287593
Figure 5 – Barajas airport by Jean-Pierre Dalbéra from Paris, France – Barajas Airport (Madrid), CC BY 2.0, https://commons.wikimedia.org/w/index.php?curid=24670871
Figure 6 – Bronx Library by Julian A. Henderson – Own work, CC BY-SA 3.0, https://commons.wikimedia.org/w/index.php?curid=19588365
Figure 7 – Musée d'Orsay by Benh – Own work, CC BY 2.5, https://commons.wikimedia.org/w/index.php?curid=1861657
---