Creative Gift Ideas
By: Rick Hess/Mae Case, DI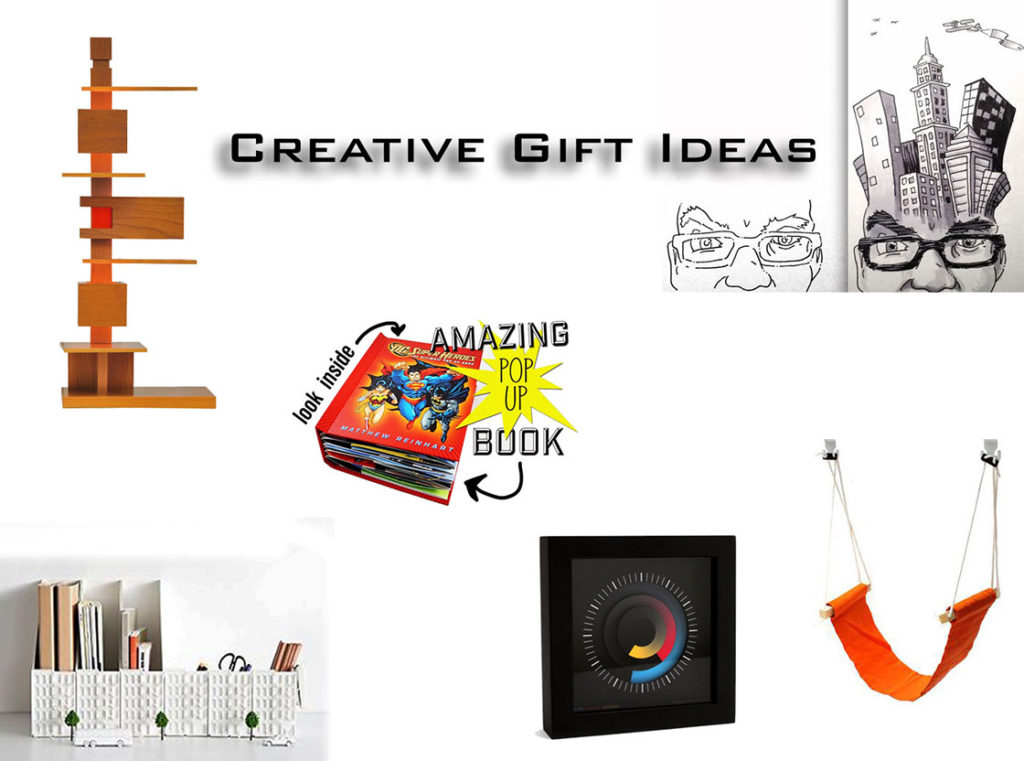 If you're looking to impress friends and family this holiday season with gifts that are truly unique, we've got you covered. This time of year can often become stressful, and being on the lookout for the perfect, memorable gift only adds unnecessary frustration. To put your mind at ease, we took the guesswork out of the equation and curated a list of fun and unique gifts for creative individuals, and for anyone else in your life who appreciates great design.
Creative Gift Ideas
Celebrate architecture and design with these great accessories.  Grab a pen cup for less than $20 and if you really want to finish the collection, pick up the matching file holder.
This little book redesigns the chair in an ingenious way.  With 100 chairs for 100 different personalities, you are sure to find your fit.  Pick this up for less than $20 at Amazon.
Want to design the label of a wine bottle? How about create a tattoo drawing? Or maybe you prefer drawing interiors, buildings, roller coasters or automobiles?  This sketchbook has it all and starts the drawing or you.  Just fill in the blank!
With the wave of superhero movies in 2016 this pop-up book will surely be a hit.  Featuring invisible jets, justice league war stories and more.  There are over 25 pop-up characters and each have their own story.  Any DC fan should definitely have this on their wish list.  Buy one here.
These colorful clocks are handmade right here in California. Using color to capture hours, minutes and seconds, these modern clocks are the perfect creative gift.  There are a ton of options online at the Getty Store.
If you are a design major, this is a must have.  The godfather of architecture and design (Frank Lloyd Wright) designed a series of lamps that are now available online for a reasonable price.  Grab one before the sale ends.
Interior designers and architects draft out plans to create the perfect home so why not draft out the perfect cocktail?  This brilliant book gives you step by step instructions for making the perfect drink from the bottom up.  Better yet, its only $11 on Amazon!
Are you an architecture or interior design student that spends all their time working in front of a computer?  Or do you just spend late nights in the office?  In either case, the FUUT Hammock is the perfect gift for anyone working at a desk, no matter what field of work they are in.
Charge your smartphone on the go with the Anker PowerCore Mini.  This sleek, lightweight and durable charger is roughly the size of lipstick.  Pick one up on Anker's website for less than $15.
An outlet that pivots, has great surge protection, and is controlled from an app!  Need we say more? Available on Amazon for around $20.
These creative and unique gift ideas are not only affordable but stylish and memorable as well. They're sure to leave a lasting impression on the lucky recipient.  From books that inspire to techy gadgets, you're bound to find something here to please everyone on your shopping list this holiday season.
---